Plan Your Lehigh Valley Vacation
We make it easy to plan.
Find trip ideas for family vacations and romantic getaways, itineraries, and helpful resources to plan a memorable Lehigh Valley getaway.
Ready to start booking your vacation? Reserve accommodations or book packages that pair nicely with your must-try things to do, attractions, and events, or browse suggested itineraries for inspiration and ideas. Learn more about our historic cities and towns, packed with restaurants, farmers markets, shops, and museums that you won't want to miss.
Browse our Insider's Guide with top-rated content, seasonal bucket-list checklists, holiday experiences, and more. Not sure the best time of year to visit? We make it easy, with not just four seasons of adventures, but five! That's right, we pack five seasons into 12 months in Lehigh Valley.
Sign-up for our monthly newsletter. Consult our social lounge for all the latest buzz—Facebook, Instagram, TikTok.
Getting Here & Getting Around
Lehigh Valley, PA is conveniently located within a day's drive of nearly one-third of the total U.S. population. We're 90 miles from New York City, 60 miles from Philadelphia, and accessible by air to 15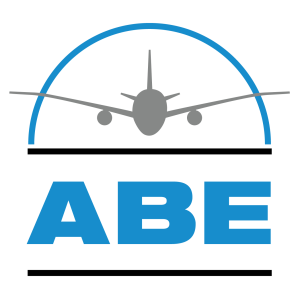 nonstop destinations via the Lehigh Valley International Airport (ABE). ABE is a convenient, family-friendly airport offering daily nonstop flights to leisure and business destinations served by Allegiant, American, Delta, and United Airlines. 
Your neighborhood airport provides the perfect travel environment for you and your family, with a children's play area, sensory room, therapy dog program, and "take a book, leave a book program." Nonstop Destinations to/from Atlanta, Charlotte, Chicago Midway, Chicago O'hare, Detroit, Fort Lauderdale, Myrtle Beach, Nashville, Newark, Orlando Sanford, Philadelphia, Punta Gorda, Sarasota, Savannah/Hilton Head, and St. Pete-Clearwater.
Ground Transportation
Lehigh and Northampton Transportation Authority (LANTA) provides accessible daily bus and paratransit service throughout Lehigh and Northampton Counties, with destinations to major employment centers, as well as cultural, recreational, and entertainment venues. LANTA's My Stop bus tracker app provides real-time trip planning information. Bus service to the nearby metro areas is available via Trans-Bridge Lines, Inc., a family owned and operated Lehigh Valley motorcoach company. The company offers daily service to New York City, Newark Airport (EWR), JFK Airport, pier transportation to Cape Liberty Pier in Bayonne & Manhattan Cruise Terminal, as well as weekday commuter service to Midtown, Wall Street, and Jersey City. Charter bus service throughout the U.S. & Canada is available.
In addition to regional public transit, Uber & Lyft services are prevalent in Lehigh Valley.
Visit a Lehigh Valley Visitors Center for In-person Service
Stop in at any of our convenient Visitor Centers and speak with a knowledgeable and friendly services staff. With two locations in Bethlehem, the Historic Bethlehem Visitors Center (505 Main St.) and at SteelStacks™ (711 E. First St.).
Allentown's Visitor Center is located at America On Wheels (5 N. Front St.). If you're in Easton, visit the The Sigal Museum (342 Northampton St.), or if you happen to be closer to Nazareth, the friendly staff at the Nazareth Area Visitors Center (201 North Main St.) would be delighted to help you.
The Discover Lehigh Valley Blog is about things to do, see, and experience in Eastern Pennsylvania's Lehigh Valley. Whether you live here or are coming for a visit, this blog can be your official source for activities, attractions, and events.
Read More