Lehigh Valley American Viticultural Area (AVA)
Raise a glass in Lehigh Valley
An AVA is a federally designated wine grape-growing region in the United States, providing an official appellation for the mutual benefit of wineries and consumers. Established: 2008; Square Mileage: 1,888; Counties: 6 • Total Acres: 1.2 Million; Planted Vineyards: 230+ acres…
The rolling hills of Lehigh Valley supply more than just stunning backdrops for photographs. It's the undulating landscape—and the soil underneath—that make this a special place to grow wine grapes. So special in fact that a section of the region has been designated an American Viticultural Area (AVA).
That means that since 2008, wine produced in the designated AVA, made using at least 85 percent grapes grown locally, can carry a "Lehigh Valley" appellation on its label. It's a sign of legitimacy for an ascendent wine region, putting Lehigh Valley on the same footing as famous AVAs such as Napa Valley, Willamette Valley, and the Finger Lakes.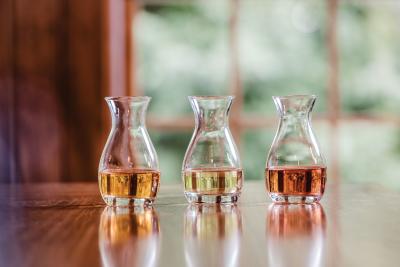 "We felt as the Lehigh Valley that it was really important to go after that AVA," says Kari Skrip of Clover Hill Winery. "It adds clout to your growing area. We wanted to define our region—what makes us unique and what makes us special."
Covering 1,888 square miles, including portions of Lehigh, Northampton, Berks, Schuylkill, Carbon, and Monroe counties, the Lehigh Valley AVA's distinguishing factors include those rippling hills, shale-and-sandstone soils, morning fog from the Delaware River, and plenty of sunshine. The first two characteristics are especially important for providing excellent drainage: dry vines are happy vines.
While there's a tremendous diversity of wine varieties grown in the AVA, a few have become signatures. Riesling thrives in the Lehigh Valley's steep pitches, rocky soils, and cool nights. It's a similar climate to the variety's native Germany.
Four other Pennsylvania AVAs: Lake Erie, Lancaster Valley, Cumberland Valley (shared with Maryland), and Central Delaware Valley (shared with New Jersey). Vitis vinifera and French-American hybrids such as Chambourcin and Seyval Blanc grow well in the region's well-drained shale…
"With cooler-climate Riesling, you tend to get some more of these minerally, lemony, citrusy type of characteristics," explains Skrip. "As you get into a warmer climate, you tend to get more peach, apricot, and honey from the grape itself. In Lehigh Valley, we tend to get a really nice blend of those characteristics."
Meanwhile, Chambourcin is a grape grown by most of the wineries in the AVA. The French hybrid—dubbed "the jewel of the Lehigh Valley"—is a versatile variety, but the resulting wines tend to exude notes of berry and cherry and boast balanced tannins.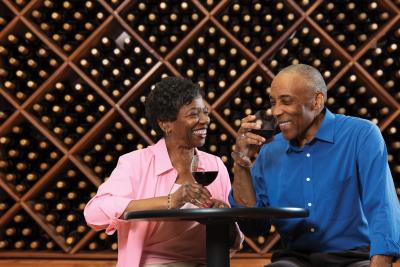 "At Vynecrest Vineyard and Winery, we use most of our Chambourcin for a dry wine aged in oak," says winemaker John Landis, who has operated his family-run winery since 1974. "But we've also made a sparkling Chambourcin and a lot of wineries make a rosé from Chambourcin."
No matter what you're looking for—an oaked Chardonnay, an off-dry Cayuga, or a French-style red blend—there's a winery for you in the Lehigh Valley. Or two. Or three. Spend a weekend discovering your perfect fit.
"There is so much diversity, which is part of our unique experience," says Skrip. "You have a lot of different options as far as great varieties that you're going to get to see and taste."
---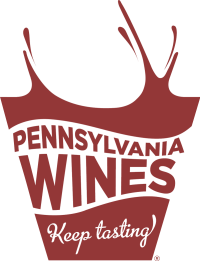 For more on Lehigh Valley American Viticultural Area, visit Pennsylvania Wine Association.
Read about Covid-19 Resources for Pennsylvania Wineries.
---