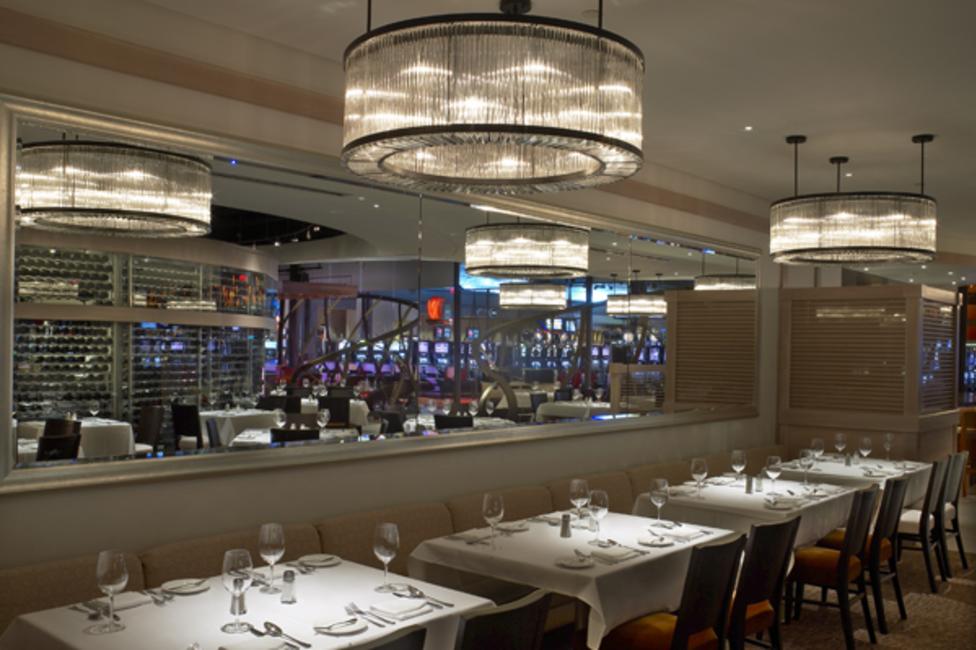 It's February. Some people look at this month as the dead of a cold winter, yet some see it as one of the hottest months of the year when it comes to their love life. In my mind it's both, but what keeps me from cabin fever is the opportunity for a little extra romance by doing something special with the one I love. People look at romance in many different ways. For some, it's staying at home and enjoying a quiet night with their special someone. For others it means buying sparkly gifts, chocolates, or flowers. And yet some believe that if they aren't wined and dined, it might be the end of the world or their relationship.
Now don't get me wrong, I love to be pampered and waited on, but I equally enjoy a quiet evening at home. There's something to be said about a good home-cooked meal. I'll admit, going out for Valentine's Day has never really been all that appealing to me, but if I were to go out for a romantic dinner in Lehigh Valley any other night of the month in celebration of the holiday, here is where I think I would head:
Hampton Winds Restaurant located on the campus of Northampton Community College is one of my all-time favorites. Maybe it's because it is a student-run establishment and I'm a graduate of the Culinary Institute of America. Maybe it's because it's a BYOB facility (wine and beer only). Maybe it's because it is just plain, darn-good gourmet dining! For $40 per person for dinner (not including beverages, tax & gratuity), you are treated to a five-course meal. Their menu changes frequently and reservations are highly recommended. I have not had anything remotely bad at this spot, and you definitely have to stick around for the dessert cart.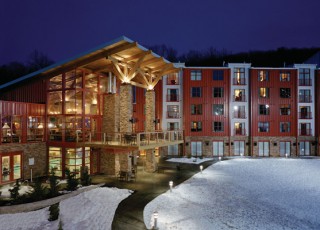 The Grille Restaurant at Bear Creek Mountain Resort tugs at my heart strings as soon as I walk through the door. I'm not sure if it is the mammoth-size stone fireplace that cozies up to the bar and dining area, or if it's the floor to ceiling windows that allow you the perfect view of the snow-covered mountain with its lights all aglow. I've been to this resort for several private functions as well, and they never disappoint when it comes to the food selection. You'll find a variety of options to suit anyone's taste.
If you want to feel like you've left the city and have headed for the most beautiful countryside, then Glasbern has to be on your list. This sustainable 150-acre farm offers the freshest of ingredients being served in their delightful 19th-century barn complete with the original beams exposed. This is one location where you'll want to extend your visit and make a night of it. Their 38 uniquely-designed rooms and suites, offering wood-burning fireplaces and whirlpools, will leave you feeling rejuvenated and ready to start a new chapter in your love story.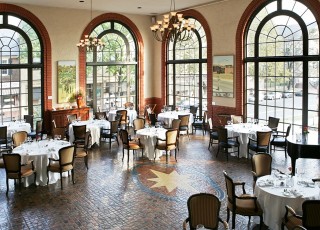 The elegance and charm of the 1741 On The Terrace at Historic Hotel Bethlehem located in the Moravian National Historic Landmark District, takes you back in time as you peer over the quaint Main Street below. Chef Michael Adams has won numerous awards over the years including that of "Pennsylvania Preferred Best Chef." The Palladium windows and Moravian tile floor add to the ambiance of this gourmet dining spot. You won't be disappointed with their exceptional service either.
BAM! You may find a little bit of heaven at Emeril's Chop House located at Sands Bethlehem. This upscale steak house puts a modern twist on traditional goodness. Their impressive wine list will leave your taste buds longing for more, and their culinary creations will have you dreaming of what you'll order the next time you visit. The Grilled Premium Reserve Pork Chop tops my list. And, you can't leave without trying the Banana Cream Pie. Just trust me on that one! If you're not into a fancy meal, you can also check out Emeril's other two restaurants located at Sands Bethlehem; Emeril's Italian Table and Burgers And More by Emeril. Each are culinary delights onto themselves.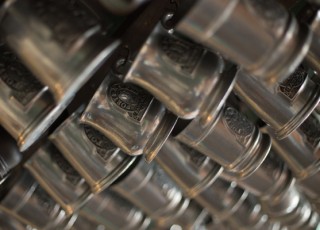 If you're looking to kick back with more of an Irish Pub, low key feel, then head to the city of Easton for Porters' Pub. Their casual environment, with circa 1830 stone walls, offers anything from your typical pub food. The decor invites you to enjoy the local artwork and the pewter mugs that hang from the ceiling. The 150 craft beers and one of the largest selections of whiskies, scotches, and bourbons, will have your taste buds asking what hit them. This restaurant also sources most of their food locally, which is a bonus in my books.
So, these are just some of my local favorites. Where do you plan to dine this February? If you're not dining out, but still want to do a little something for your special someone, check out our Be My Valley Valentine specials for some extra savings.