5.  Diner 248 in Easton
If you're looking for an awesome dessert section, this is the diner for you. With cases of fresh cakes and pies you can't go wrong with any choice. Their large dining rooms and bar leave plenty of room for a comfortable dinner with a great menu. Their gyro's are a must-try!
4. Billy's Downtown Diner in Bethlehem
A local favorite, Billy's Downtown Diner offers a unique and delicious menu that's fit for any season. With sandwiches, omelets and hearty soups you always leave satisfied with flavor. You can't deny the fresh ingredients aren't mouth watering.
3. The Coopersburg Diner in Coopersburg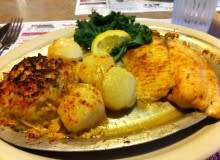 This has been a family favorite for years. Their homemade soups and impressive salad bar are never short of satisfying. You can find a crowd every day around lunch and dinner, especially on their "Cruise Night at the Coop". It's a great night to hang out, eat and look at some pretty awesome cars.
2. The New City View Diner in Whitehall
If you want that diner atmosphere, menu and prices, you can't go wrong here. The service was friendly and you just can't beat the price for the amount of food you're going to receive.  And the metallic finish on the building screams classic diner.
1. Top Diner in Allentown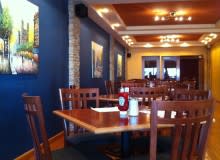 It was a close race to first but I had to choose Top Diner on Union Blvd.  The atmosphere was impressive with a sleek, modern decor while still capturing that diner look. Their dinners are tasty and filling, each special came with soup, bread and three sides! Top Diner even comes with a bonus cocktail lounge around back.
There it is Lehigh Valley, my top 5 diners. I love diners and would love to hear your favorites!