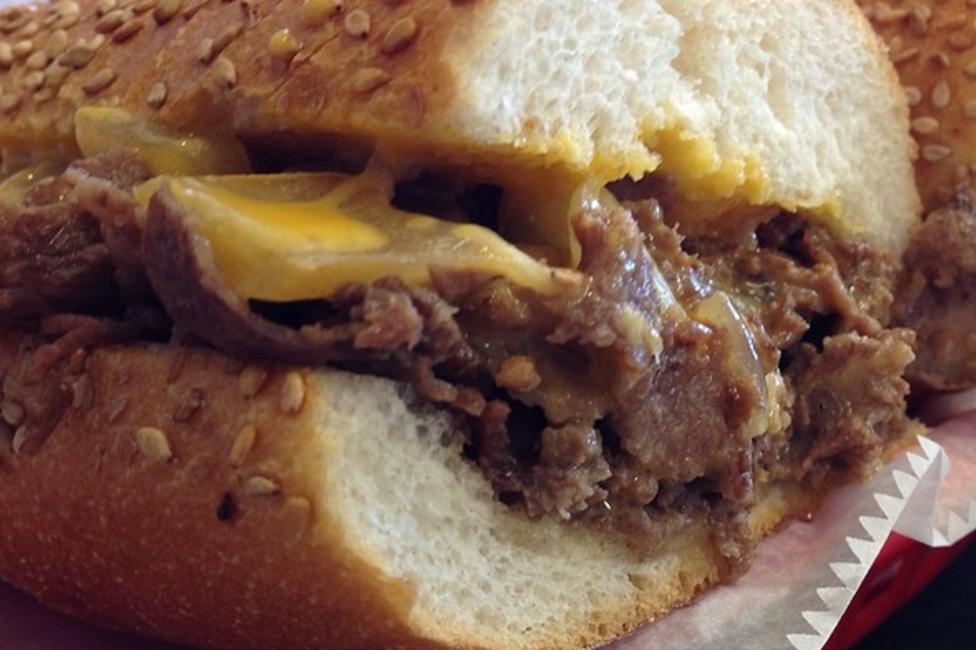 As the summer season kicks into high gear, food makes its way back to the forefront of my brain. I'm sure this blog will spark some debate so let's start the fireworks a day early. Here are my top five cheesesteaks (they can either be of the traditional beef variety or chicken) in Lehigh Valley. So without further ado here goes.
5. Allentown Brew Works, in particular their chicken cheesesteak. This little beauty offers chunks of grilled chicken on a nice roll. Add a little tabasco if you care to kick it up a notch and you got a winner.
4. Zandy's. This no frills steak sandwich just offers good meat, flavor and excellent hot peppers in an old school atmosphere. They now have an ATM machine inside for those that don't carry cash (like me), which makes it even more convenient to enjoy this little masterpiece.
3. Rascal's (at Home Depot in Whitehall). Really, at Home Depot? I got to give it them! They offer tons of variations of their steaks and they're really good too. So before you buy that screwdriver, give Rascal's a try before you shake your head. You'll be surprised.
2. Brookside Deli. They recently added cheesesteaks to their menu, and their chicken cheesesteak has jumped to one of my favorites. Great flavor with onions cooked to perfection with a little hot sauce makes my mouth begin to water.
And taking the top spot on my list, can I get the proverbial drumroll please . . . . . . Lee's Hoagie House takes the crown for me. In my opinion this is the closest place in Lehigh Valley to get a traditional Philly steak wit wiz and onions, not to mention the great Amoroso roll.
So there you have it Lehigh Valley, my top five. I know, I know where's the Brass Rail, Matey's, Crossroads and others? This is where the fun lies, in the great debate. So let's hear your favorites.
Have a happy Independence Day and more importantly a safe one.
[gallery ids="19540,19541,19539,19580"]