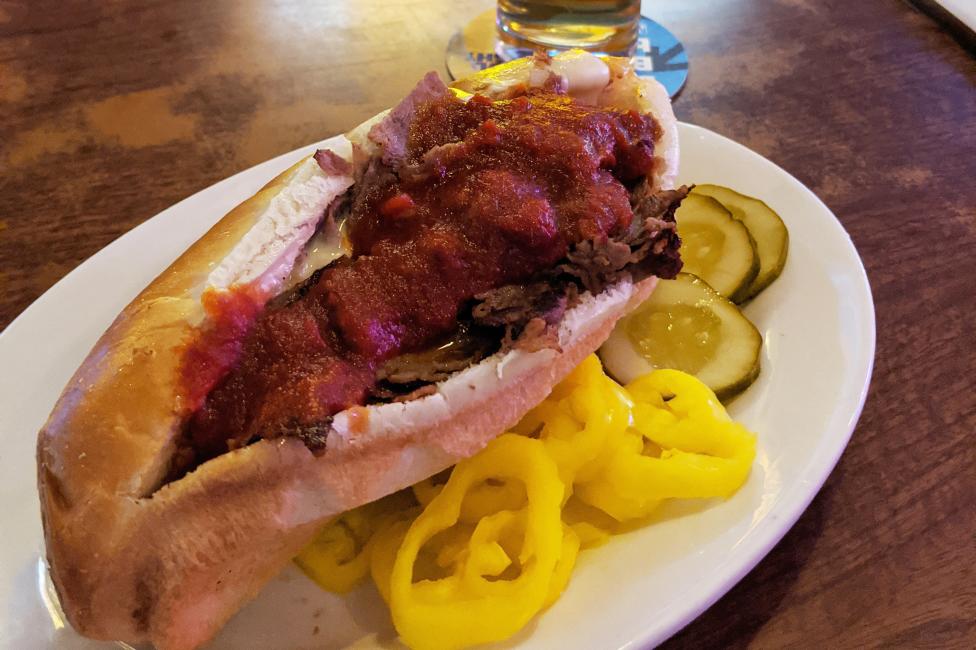 If there's anything Lehigh Valley natives take seriously, it's food. Whether it's cheesesteaks or hot dogs, locals are passionate about their favorites, and they'll tell you exactly where to go. In this region, cheesesteaks are decidedly different than those Philly cheesesteaks, those of the city of brotherly love. A Lehigh Valley cheesesteak typically includes cheese, yes, but also sauce and pickles. Below are a few noteworthy cheesesteak standouts and check out the map detailing the cheesesteaks of Lehigh Valley for even more Lehigh Valley standouts. Let us know who we missed by tagging us on social media @LehighValleyPA.
---
---
In particular, the chicken cheesesteak at both locations of "The Brew Works"—this cheesesteak interpretation offers grilled chicken on a ciabatta roll. Add a little tabasco if you care to kick it up a notch and you got a winner.
65 E Elizabeth Ave, Bethlehem
Flashback to the '80s / '90s in this Bethlehem shop from the Bayou Boys offering up a wide variety of cheesesteaks, from a classic Lehigh Valley style cheesesteak (marinara, pickles, onions, and cheese) to the Soprano (roasted garlic aioli, balsamic marinated grape tomatoes, fresh arugula, onions, signature cheese blend, topped with Parmesan-Romano cheese and a drizzle of balsamic glaze).
3015 Lehigh St., Allentown
Another Lehigh Valley establishment for a killer cheesesteak, the Brass Rail has been in business for over 80 years in Allentown.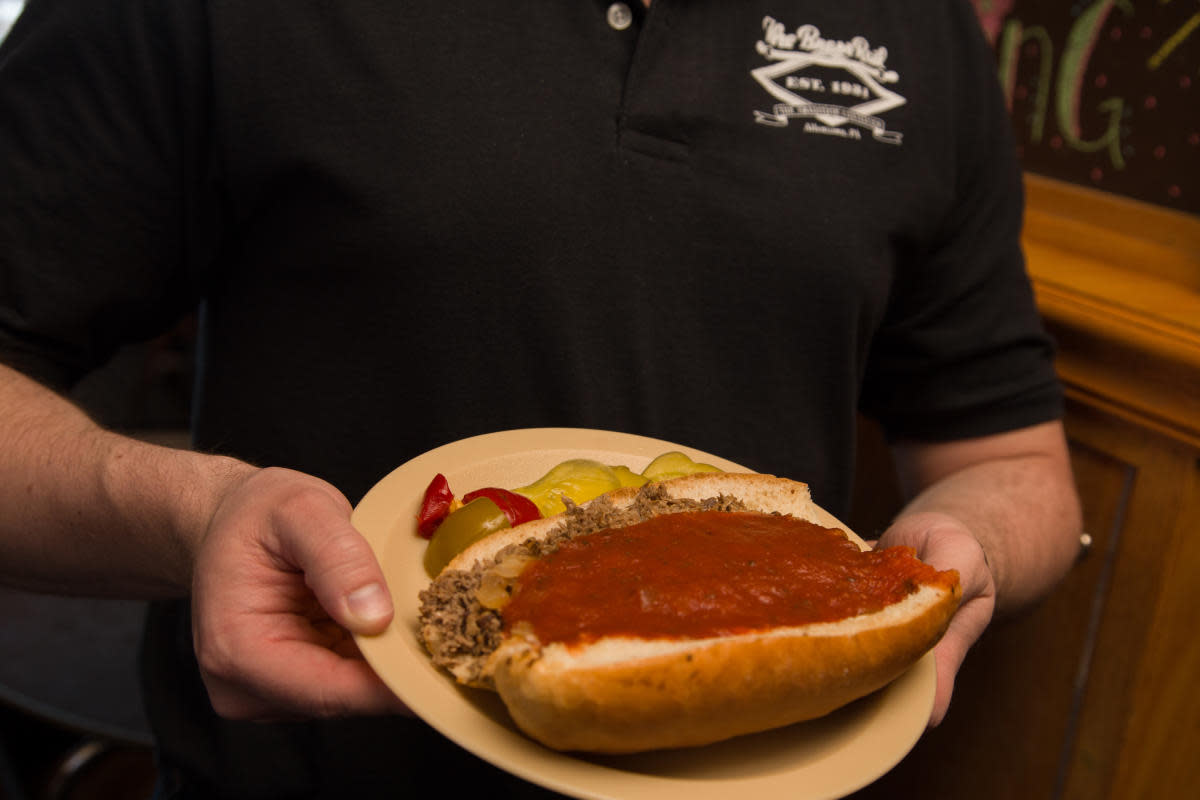 Carl's Corner
2 W Elizabeth Ave, Bethlehem
When you ask a local, "Who's got the best cheesesteak?" Carl's Corner is a frequent response. Satisfying and affordable, a cheesesteak from Carl's will keep you full all day for less than $9. Look for the blue and white sign on the corner of New Street & Elizabeth Ave. Pictured below is the chicken cheesesteak.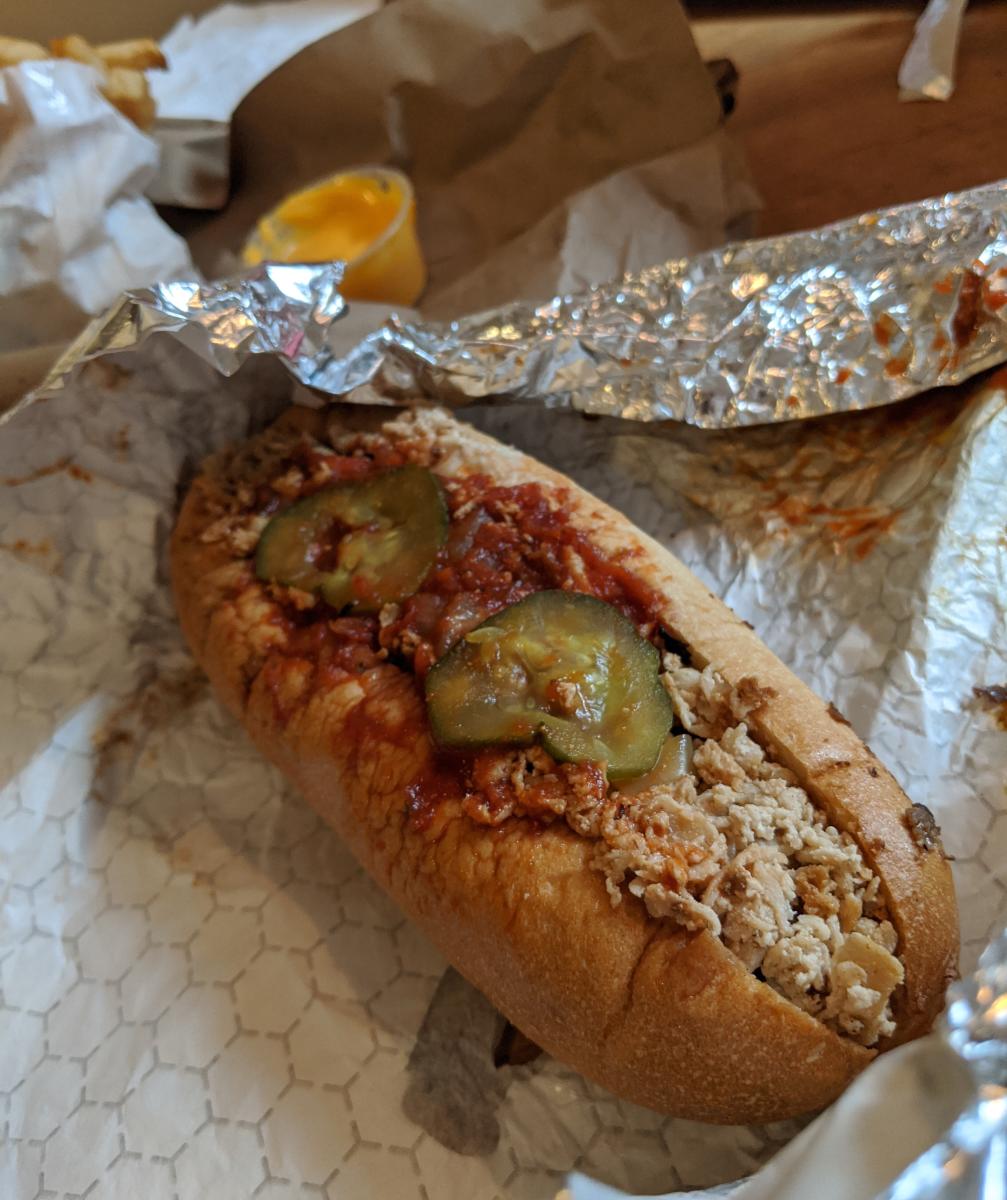 1443 Main St, Hellertown
Yes, a true Lehigh Valley cheesesteak comes adorned with a marinara-style sauce, and, yes, this long-running establishment serves those cheesesteaks. But you'd be remiss if you didn't also try their take on the unsung spin: savory chopped steak, sweet sauteed onions, fresh lettuce, tangy tomato, creamy mayo, and sour pickles—all tucked into a toasted roll. Banana peppers are optional, but, really, they aren't.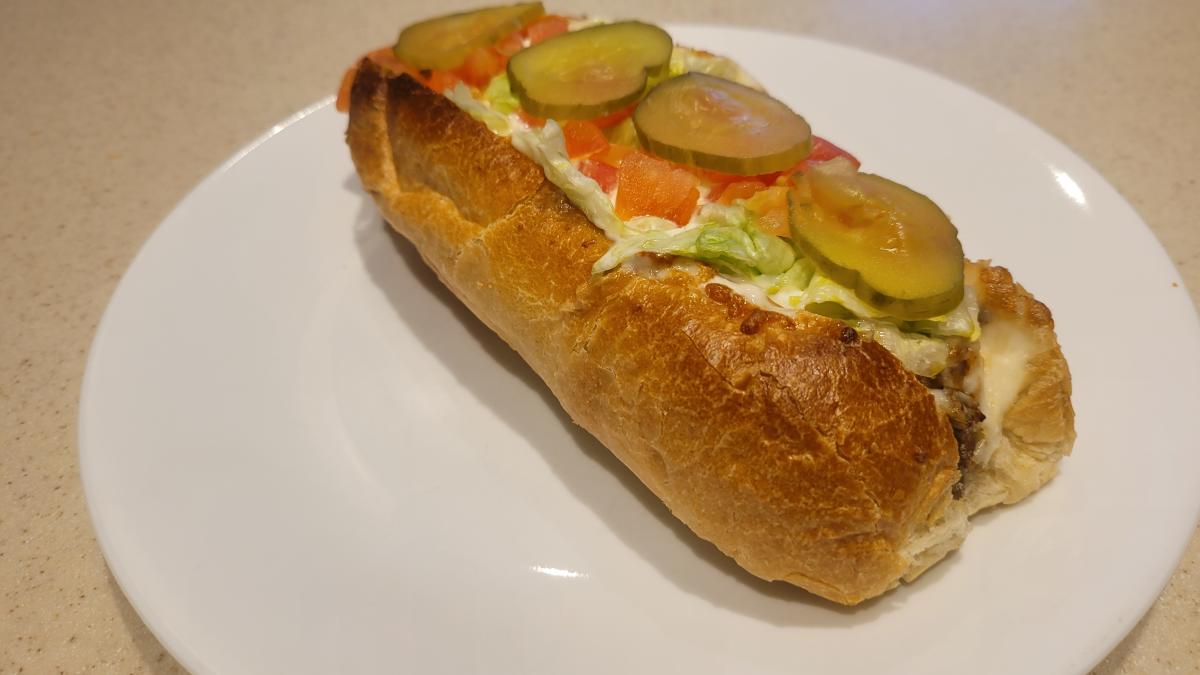 700 Cattell St, Easton
Known for their Italian delicacies and groceries, Giacomo's also has one of the most popular cheesesteaks in the area, having won the 2011 Express Times Cheesesteak Showdown.
Hummus House
1502 W. Chew St., Allentown
Being vegan doesn't mean you can't enjoy the flavors and fun of a cheesesteak. Hummus House offers a vegan showstopper with a falafel cheesesteak open featuring baked falafel, lettuce, tomato, banana peppers, red and green peppers, red onion, mushrooms, and a garlic tahini mix rolled in pita and topped with cheese. Then it's double-baked to marry all the flavors.
Little Miss Korea
Downtown Allentown Market
 or
Allentown Fairgrounds Farmers Market
Try something different at Little Miss Korea's two Allentown locations. Try the Bulgogi beef cheesesteak or the spicy pork cheesesteak, both featuring a fiery gochujang aoili.