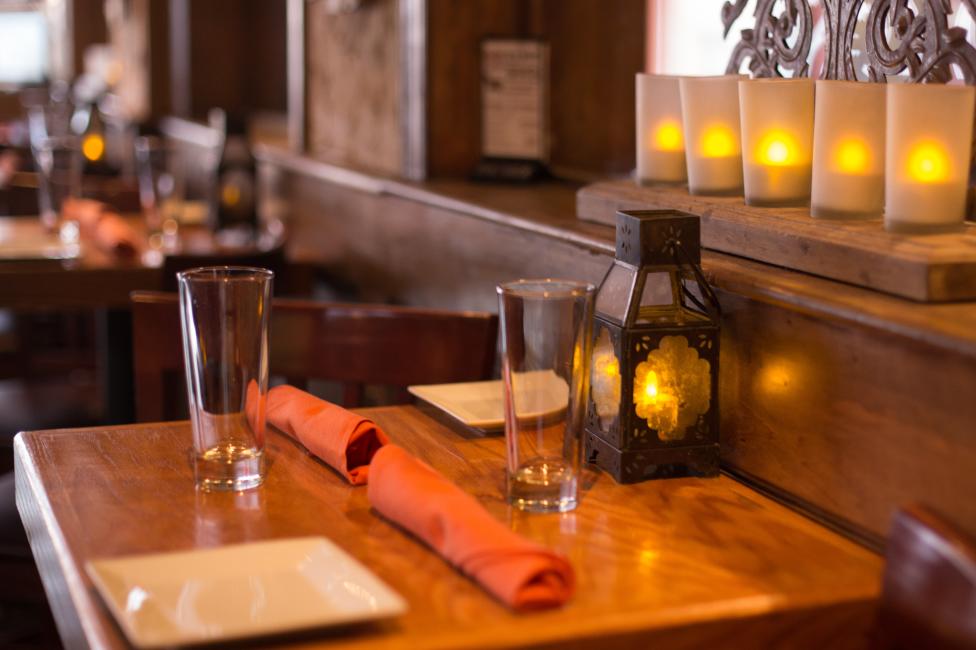 With so many fantastic locally-owned restaurants here in Lehigh Valley, it's sometimes hard to decide where to go or what to eat. Throughout the seasons, restaurant groups of Allentown, Bethlehem, Easton, and beyond come together to highlight Restaurant Week.And, here in the Valley with so many towns and boroughs, we tend to have Restaurant Weeks popping up often! 
Whether chefs want to try a new dish or pull together popular selects for a pre-fixe menu offering, you'll be treated to special selections over lunch or dinner during that period. Mark your calendars as you don't want to miss this great experience to sample local flavors!
SouthSide Bethlehem Restaurant Week
July 15-21, 2019 | Details
Take your taste buds on a wold-tour without having to break the bank with airfare. The SouthSide Arts District of Bethlehem offers up some of the most diverse culinary offerings in Lehigh Valley, and Restaurant Week is the perfect opportunity to sample these unique dishes! Make your reservations for fixed-price offerings for breakfast, lunch, and dinner. 
Participating restaurants include: Anna's Brick Oven Pizza, The Bookstore Speakeasy, Buddy's Ristorante, Burgers & More by Emeril, Cafe the Lodge, Danielle's Cafeteria, Edible Arrangements, El JEfe's Taqueria, Emeril's Chop House, Emeril's Fish House, General Zapata, The Hill to Hill Grille at Comfort Suites Bethlehem, Hot Plate Southern Kitchen, La Lupita, Molly's Irish Grille & Sports Pub, Playa Bowls, Revel Social, Roasted, Social Still, Tally Ho, Tulum, and ZEST bar + grille. View the menus here. 
Hellertown/Lower Saucon Restaurant Week
July 14-20, 2019 | Details
The week-long event is designed to help local residents and visitors from all across the region to discover all of the unique dining options that Hellertown and Lower Saucon communities have to offer. Participating locations offer "set-price" or "prix fixe" breakfast, lunch, dinner, and dessert - both takeout & dine-in options - designed to satisfy a spectrum of palates, budgets and lifestyles.
Participating restaurants include: Springtown Inn, DiMaio's Family Ristorante & Pizzeria, McDonald's Hellertown, Sagra Bistro, Tap's Tavern, Braveheart Highland Pub, Bella's Ristorante, Ye Olde Spring Valley Tavern, The Hellertown Crossroads Hotel, and Mystical Treatsss Café. View the menus here.
Easton Summer Restaurant Week 
July 21-27, 2019 | Details
Visit 20+ restaurants and see what's on their menu during Easton's Summer Restaurant Week starting July 21. You'll have the option to choose from fixed-price menus for breakfast, lunch, or dinner at participating locations. Reservations are strongly recommended to secure your chance to experience extraordinary food at a great rate. 
Participating restaurants include: 3rd & Ferry Fish Market, KOJA Cuisine BYOB, Easton Taco & Rotisserie, Sette Luna Tuscan Trattoria, The Standard, Stoke Coal Fire Pizza & Bar, Maxim's 22, Mesa Modern Mexican, Porters' Pub, Tierra de Fuego, Marblehead Chowder House, Black & Blue, Two Rivers Brewing, River Grille, 1001 Thai, Pearly Baker's Alehouse, Easton Public Market, The Bayou Easton, Billy's Downtown Diner, Luca's Italian Bistro, and El Super Taco. View the menus here.
Want to keep the great eats going? Save the date for these other upcoming restaurant weeks in the area:
Nazareth Area Restaurant Week
September 8-13, 2019 | Details
Join Nazareth for their very first restaurant week starting September 8 and celebrate with good food, great prices, and enjoyable friends. Menus start at $40 and include some of the best eats in the area, make your reservation now!
East Penn Area Restaurant Week
March 1-7, 2020
Western Lehigh Area Restaurant Week
June 7-13, 2020
Bethlehem Winter Restaurant Week
January 26 - February 1, 2020
Check back for more details on upcoming Restaurant Week opportunities in Allentown, Easton, Bethlehem, and the Promenade Shops at Saucon Valley.