If you're starting to feel the onset of cabin fever now that the temperatures have dropped, that doesn't mean that your fun has to be put on pause until spring rolls back around. Lehigh Valley offers up a number of ways to take the fun indoors and cure cabin fever.
Check out one of the museums
Explore Lehigh Valley's rich cultural scene with more than 20 sites to see. America On Wheels (5 N. Front St., Allentown) showcases the history of over-ground transportation with cars, trucks, bicycles, and more on display. Check out unique works of art as well as get in on the fun of the creative process at Allentown Art Museum (31 N. Fifth St., Allentown) now free daily, plus hands-on workshops, guided tours, and more. Embrace science at the Nurture Nature Center (518 Northampton St., Easton), a dynamic center for community learning about local environmental risks. 
Looking to learn more about the region's rich industrial heritage? The National Museum of Industrial History (602 E. Second St., Bethlehem) is housed in the bustling SteelStacks complex at the former Bethlehem Steel factory, which once reigned as the second-largest steel producer in the nation. Exhibits interweave personal stories and artifacts to detail America's rise as an industrial powerhouse. Stick around to walk the elevated Hoover- Mason Trestle (101 Founders Way, Bethlehem), one of Pennsylvania's most unique urban strolls. The National Canal Museum (2750 Hugh Moore Park Rd., Easton) commemorates America's golden age of canals. Tour one of the only remaining locktender houses, and explore multi-use trails that meander along historic towpaths all the way to Wilkes-Barre.
Locomotives
Trains continue to mesmerize and inspire children. And if you can't get out on an actual train ride, the next best is to visit a Model Train exhibit. Tucked away just off Lehigh St. and Emmaus Ave. in Allentown is the Merchants Square Mall (1901 S. 12th St., Allentown). Inside, you'll find a wide array of vendors offering everything from antiques to vinyl records, and more. Be sure to make your way to the Model Train Exhibit, which spans an impressive 75+ feet. The display features 40+ trains winding through impressive hand-made miniatures depicting amusement parks, drive-in movie theaters, ski areas, and more.
But there are plenty of ways to stay active during the chilly months too. Head out to one of these great locations for some indoor fun in Lehigh Valley.
Something for the creatives
Discover the magic of color at Crayola Experience (30 Centre Square, Easton). Home to 25+ attractions spread throughout four floors, you'll find enough fun to keep little ones (and the young at heart) busy for hours. Activities include the chance to create a crayon with your name on it at Wrap It Up, make a custom puzzle, and more. 
Get competitive
Test your skills on the high-speed indoor go-kart track at Lehigh Valley Grand Prix (649 S. 10th St., Allentown). Race against your friends to see who can get the fastest lap time or challenge your friends to some axe throwing. And, check out their miniature bowling lanes for some added fun. And if you're still in the mood for more exhilarating adventures, Lehigh Valley Laser Tag (874 Marcon Blvd., Allentown) is the only multi-level laser tag arena in the area. Complete with high-tech game play, fog enhancement, glowing barriers, and black lights this is the premiere laser tag facility to play while getting a great work out this winter. Still craving more? A popular craze in Lehigh Valley involves spring-filled fun at Sky Zone (2285 Schoenersville Rd., Bethlehem)! Bounce 'til your heart's content at this indoor trampoline park conveniently located in Bethlehem. FreeFall (2800 Baglyos Circle, Bethlehem) can be found just off of William Penn Highway near Rt. 33, offering a large arena of trampolines, plus dodgeball, obstacle courses, and more. 

Dust off your golf clubs and go to X-Golf Lehigh Valley to experience an innovative golf simulator as you play world-renowned golf courses. Perfect your swing on the range and work on your short game on greens, all paired with a full bar and food menu.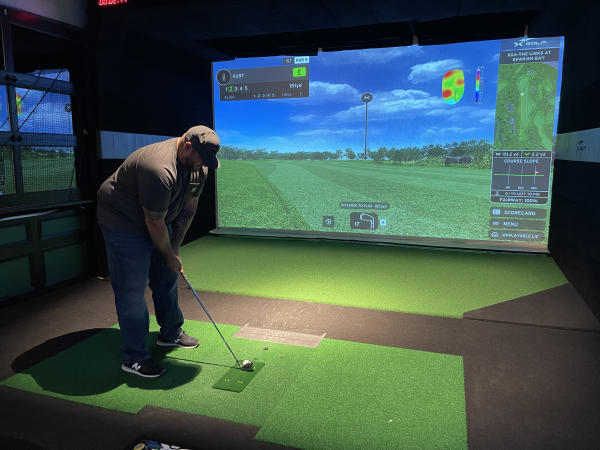 Learn to shoot a bow and arrow like Katniss of The Hunger Games. Or, maybe a crossbow like Daryl of The Walking Dead is more your style. Regardless, you're sure to pick up some new skills with a lesson at Archery Addictions.

Unconventional learning
Explore what makes the world work with hands-on activities at the Da Vinci Science Center (3145 Hamilton Blvd. Bypass, Allentown). Your little ones will have so much fun that they won't even realize they're learning at the same time! Check out the newest exhibit, Body Worlds RX Exhibition. Stop by the marine tank for a peek under the sea and be sure to check out the visiting exhibits, allowing each visit to be fresh and exciting. Imagine the anticipation as you approach the entrance to a city built to scale for children, complete with its own bank, market, health & dental clinic and even an ice cream flavor lab! This is no ordinary city, as children make all the decisions here - which companies to visit, what jobs to perform, how much money to make and where to spend or save it. At Imagi Nation (3313 Hamilton Blvd., Allentown), children ages 3-12 can role-play over 40 different careers within a realistic, kid-sized community.
Need a break from the kids? Treat them to an afternoon of fun at Kids Quest (77 Wind Creek Blvd., Bethlehem) inside the Outlets at Wind Creek Bethlehem while you do some shopping (or maybe even treat yourself to a session at the spa). Kids will enjoy this supervised play zone, complete with a rock climbing wall, activities, and more.
What are your favorite ways to stay active during the winter months?