PA Bacon Fest presents
'The Bacon Experience' & Restaurant Week
See you in 2021!
---
Stay up to date on Lehigh Valley tourism, events, and happenings. Sign up for Discover Lehigh Valley's eNewsletter. 
---
Located in historic Easton, PA Bacon Fest has grown into one of the region's most popular events. Traditionally with 150+ vendors, 12+ musical acts, and several stages, the two-day bacon festival is a must-see for food lovers. In fact, Parade.com named it one of the country's '5 Can't-Miss Bacon Festivals'! 
As with all things in 2020, Baconfest Easton has adapted to present a new way to enjoy bacon. Organizers have reimagined PA Bacon Fest to offer two new options that embrace the spirit of the beloved annual event while meeting this year's health guidelines. This year's event will be 'The Bacon Experience' which compliments PA Bacon Fest Restaurant Week. Jump to sections below to learn more about this year's festivities:
---

The Bacon Experience
November 7 & 8, 2020 (rain or shine)
Hugh Moore Park • Tickets: $20
The experience is a smaller, ticketed event that features live music and six food vendors offering their bacon best. Hugh Moore Park will be closed to the public for the duration of the event.  Tickets will be required for The Bacon Experience, with specific timed entry for seatings at 10 a.m., noon or 2 p.m. Tickets will reserve a private table for 1½ hours for up to six people in a group and only 200 tickets will be available for each seating, in accordance with state and local guidelines. Enjoy live music and a range of a la carte bacon dishes from Easton restaurants. Guests can add on a Bacon and Brew tasting; tickets can be purchased through the same ticket link and cost $40 (including the tasting and reserved seating). The tasting will feature samples of six beers from a local brewery and six flavors of bacon from Breakaway Farms. Parking will be included in the price of the ticket.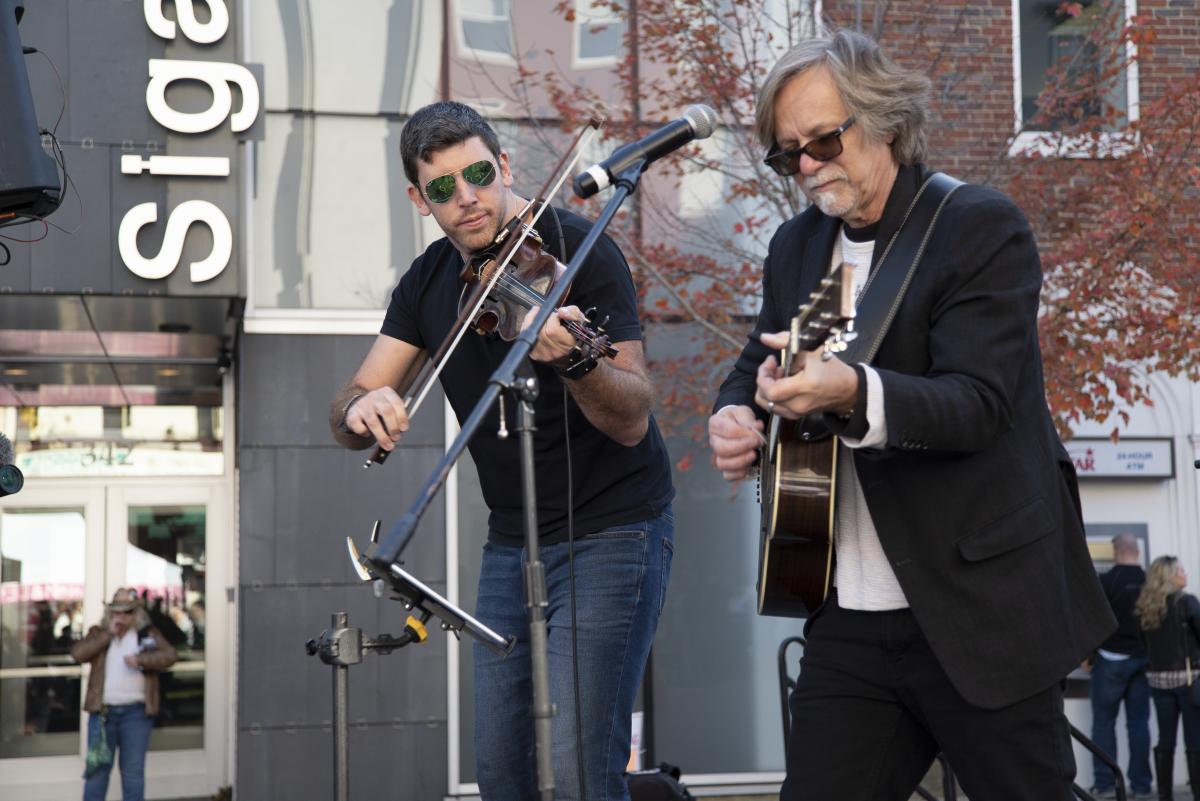 ---
PA Bacon Fest Restaurant Week
November 2–8, 2020 • Participating Easton Restaurants
The Bacon Experience will complement the first ever PA Bacon Fest Restaurant Week, which will run Nov. 2-8. Guests can enjoy bacon features and special menus at more than a dozen participating Easton area restaurants. Customers can opt to dine in or choose curbside pick-up or delivery (where available).
---
Health & Safety Guidelines
Masks will be required of all vendors and guests out of respect for the health and safety of others. Masks must be worn properly when in line purchasing food or merchandise, or moving around the facility. Guests may remove their masks while they are seated at their private tables. Tables will be placed a minimum of 6 feet apart from each other.
Hand sanitizer stations will be at the entrance of the open-air tent, and guests will be asked to wash hands before entering the facility. Hand sanitizer will also be placed at dining tables and vendor stands, and there will be two restroom trailers with running water that will be maintained and cleaned regularly throughout the event.
---
Donations
In past years, volunteers at PA Bacon Fest have asked for donations for the nonprofit, Greater Easton Development Partnership (GEDP), to offset the live music, events and programming GEDP hosts throughout the year in Easton. This year, supporters are encouraged to show their PA Bacon Fest love and support all they cherish about Easton by donating at pabaconfest.com.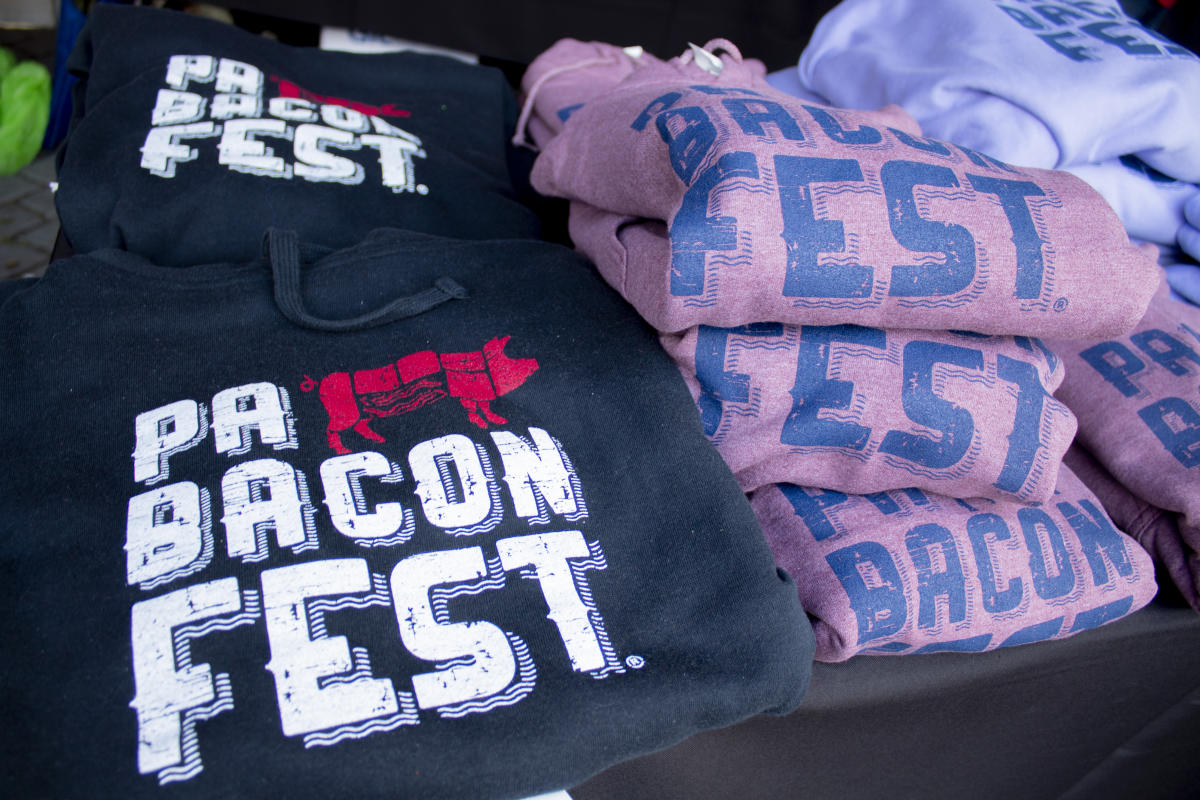 ---