Legs pumping with their heads tucked low, participants from around the world come together to compete against one another in the adrenaline filled sport of track cycling. As only one of 26 velodromes in the United State's, Trexelertown's own Valley Preferred Cycling Center Velodrome (VPCC or T-Town) is a sought-after competition location. 
Opening their doors in August of 1975, racers have spun around VPCC's course for over 40 years. Many use the races offered here as a chance to secure future bids for national teams or even the Olympics.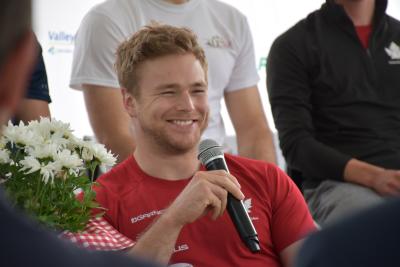 Hugo Barrett, a competitor who just recently broke a 1994 standing record at the Velodrome, used this competition as a way to build back up from an almost career-stopping crash in Columbia. He said, " T-Town has been one of the main parts of me getting back into shape and then the Olympics a year later."
Other competitors agree with Barrett, many quoting T-Town as being a "springboard" which launches them into bigger competitions. Riders gain points from the races that they win which allows them to continue pushing their riding career into something bigger and better. 
With competitors ranging from South Africa to Norway, the Valley's own Kim Geist uses the VPCC as a homebase. Growing up in Emmaus, Geist was able to use the facilities to gain back traction in her biking career after being hit by a truck about ten years ago. As a two-time world champ, Geist went on to say that the VPCC, "has played a huge part in my comeback and even making the decision to just get back on a bike. It provides everything I need on a lifetime journey."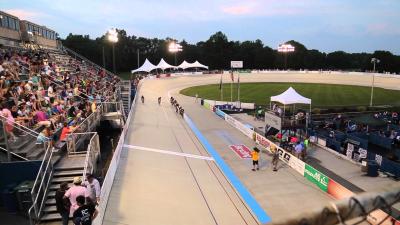 With their season in full swing, even non-racers are welcome to enjoy the fun and watch the weekly races. On Tuesdays they host "Super Tuesday Nights" which is just a singular race for those who sign up. However, Friday nights pull in the most bikers with their sprint, points race, and scratch race.
Families can head to the stands to watch these cyclists do what they love at an affordable rate. Tickets are available starting at $6 and parking is free. You can buy food and drinks at the snack stand on site, or even head to the alcohol tent for those 21+. 
Whether you're cheering on our local rider or just going to see the races for fun, T-Town is the perfect spot for your next family outing. With just as much excitement as a NASCAR race, the Valley Preferred Cycling Center invites any interested to join and watch as these competitors take to the track. 
What to Know Before You Go
When: Tuesdays & Fridays throughout the summer. View the full schedule here.
Where: Valley Preferred Cycling Center (1151 Mosser Rd., Breinigsville, PA 18031)
Parking: Free, available on-site.
Cost: Tickets starting at $6. Order online here.