With the biggest game of the year ahead, we've got wings on the brain. And, we aren't the only ones. According to the National Chicken Council, Americans are expected to consume 1.45 billion chicken wings during this year's Super Bowl. Yes, you read that right: 1.45 billion. 
Whether you prefer mild or hot; blue cheese or ranch, you're bound to find something tasty among this list of places to enjoy wings in Lehigh Valley. Be sure to grab some extra napkins!
---
Copperhead Grille Allentown & Bethlehem
Two locations: 5737 Route 378, Bethlehem and 1731 Airport Rd., Allentown
With plenty of big screens to watch the game, both locations of the Copperhead Grille (Allentown and Bethlehem) provide a home base for sports fans. The menu offers 10 varieties of wing sauces regularly, including unique blends like pineapple sriracha. Grab your buddies and go family-style on a number of appetizers including quesadillas, dips, and more for the ultimate game day gathering. 
Fratelli Pizzeria & Cafe
1230 North New St., Bethlehem
You wouldn't expect great wings from a pizzeria, but Fratelli's wings have that magic combination of crispiness, sauce, and meatiness, paired with an affordable price tag. Choose from a handful of flavors like bbq or sweet & spicy from this family-owned and operated pizzeria near Moravian University's campus.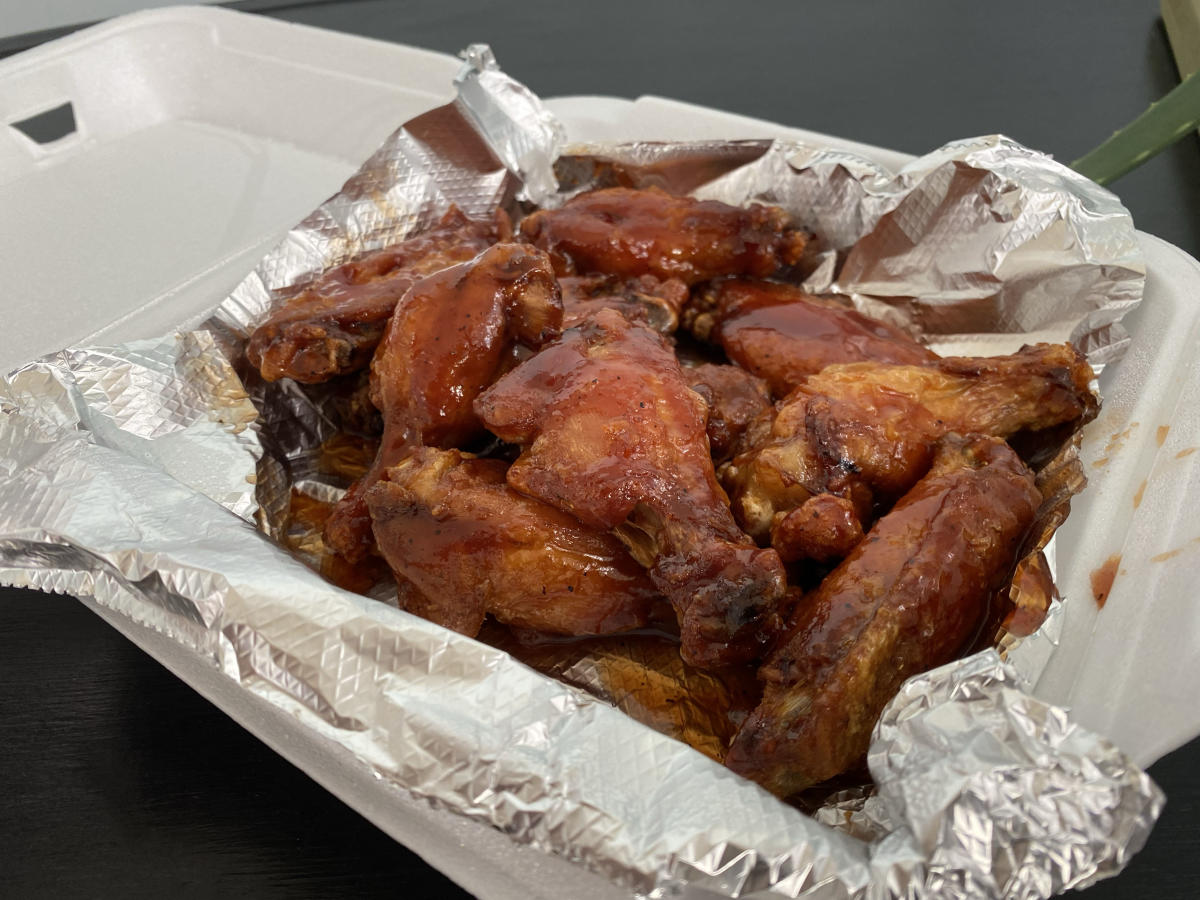 Keystone Pub Bethlehem & Whitehall
Two locations: 3259 Easton Ave., Bethlehem and 1410 Grape St, Whitehall
Ready to brave the heat? Keystone Pub in Bethlehem & Whitehall offers a Ghost Sauce that is so spicy, it's not even listed as a menu option. For the less adventurous, you'll find 11 additional sauces to choose from to perfect your order. If you want to stray away from a traditional wing, the menu also includes boneless options as well as breaded shrimp. Pair one a craft beer on tap and you'll be set to go! Heads up: The Bethlehem location is under construction, so get your wing fix from the Whitehall location for the time being.
Porters' Pub & Restaurant
700 Northampton St, Easton
Patrons of Porters love that they grill their wings. Try finger-licking flavors like garlic parm and bacon & onion, all in a cozy setting under a silver beer mug adorned ceiling at this Easton establishment. 
P.J. Whelihan's
Various locations
A big favorite in Lehigh Valley and beyond, P.J. Whelihan's wings don't disappoint! With multiple locations, you can get your fix of their famous wing sauces no matter where you are. Be sure to complement your order with their Famous Fries, featuring Old Bay seasoning and a creamy cheese dip.
Tavern on Liberty
2246 Liberty St., Allentown
Pony up to the bar or grab a seat outside when weather allows and dive into to this local West End watering hole's impressive food lineup. Tavern's wings are bigger than your average chicken wing, and the sauces are one-of-a-kind. For a twist on the normal hot sauce, try Blue Heat or White Heat where the hot sauce is mixed with blue cheese or ranch, respectively. Pair it with a tasting flight of beers to cool your palate.
Union & Finch
1528 Union St, Allentown
Find quality wings at Union & Finch, an updated American style bistro on the corners of Union & Fulton Streets in Allentown. Choose from seven spicy flavors: hot, bourbon bbq, dry rub, sweet & sweaty, Carolina reaper, parmesan garlic, or Thai chili — or if you can't decide, mix and match your order. 

Willow Street Pub
2775 Willow St, Coplay
Willow Street Pub has mastered the perfect combination of sauce, zing, and crispiness on their meaty wings. Choose from a variety of sauce flavors, like garlic parmesan, honey, and (fan favorite) their house sauce. And you don't have to eat just wings at Willow Street—try other items from their full menu of pub grub, like the Last Call Burger (topped with a fried egg) and the Bavarian pretzel or some seafood options, like seafood chowder or steamers.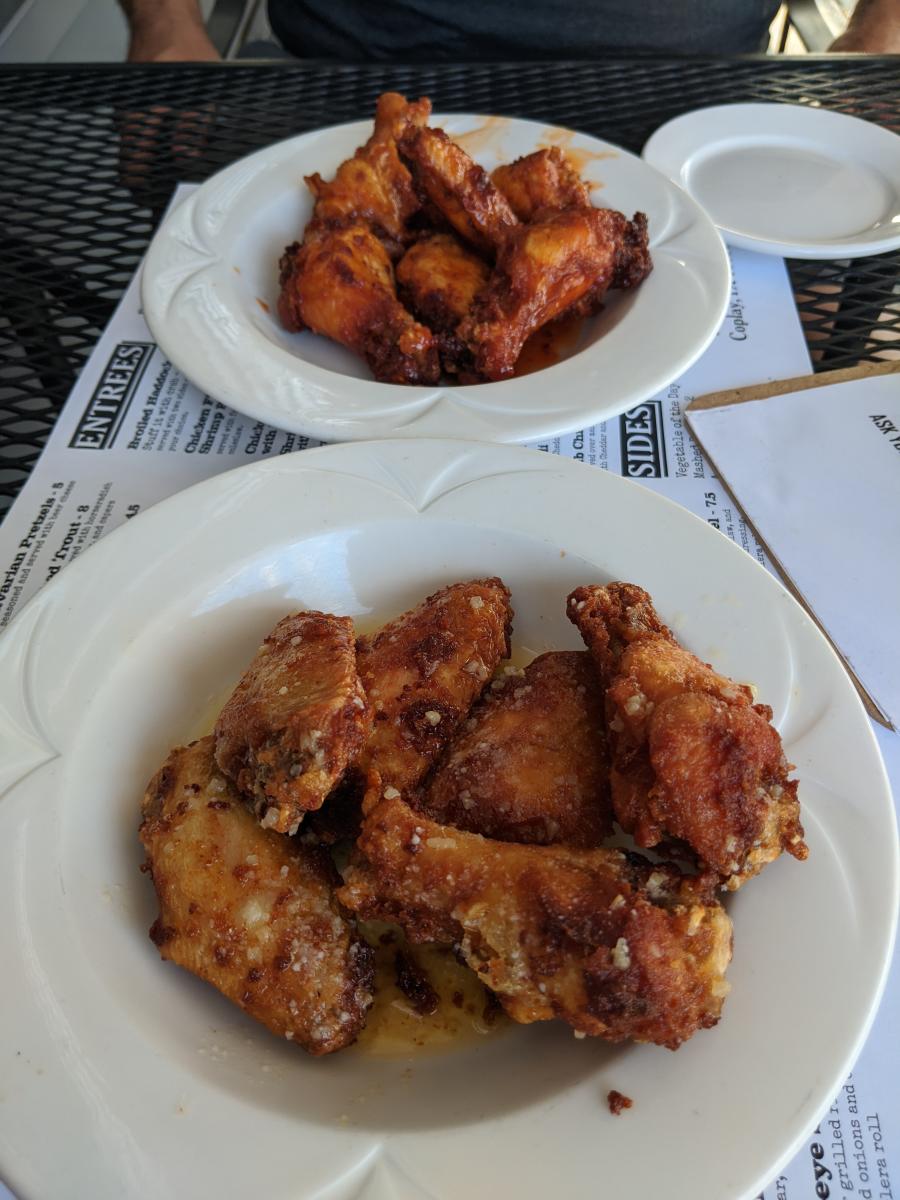 With so many great bars & restaurants throughout the area, we're sure there are plenty of tasty spots that have been missed. Let us know in the comments below!