If fall in Lehigh Valley wasn't awesome enough, the region's award-winning breweries are flowing with seasonal suds! While "pumpkin spice" is in everything edible nowadays, actual pumpkin beers date back to colonial America, so this isn't just some trend. From mild to malty. From sweet to sour. These are the six best pumpkin beers to pick while you enjoy autumn vibes in Lehigh Valley, PA…

Two Rivers Brewing Company
Seven Spirits Pumpkin Ale (5.3% ABV / 3.6 rating on Untappd)
543 Northampton Street, Easton
If you've never indulged in pumpkin beer before, this beer is a great way to start. Two Rivers' Seven Spirits Pumpkin Ale tastes like a pilsner infused with pumpkin pie. Subtly spicy and not too sweet, the pumpkin flavor hits at first but doesn't linger as it goes down. It perfectly pairs with their complementary cinnamon butter and bread!

Funk Brewing
Pumpkin Ale (7.2% ABV / 3.7 rating on Untappd)
518 Bank Street, Emmaus
This funky pumpkin ale is probably what they drank at The Monster Mash. With a lighter profile featuring subtle spices with a touch of citrus notes, this beer is very drinkable and refreshing for an early fall evening. Funk Brewing is a great spot to hit up before or after seeing a horror movie at the historic Emmaus Theatre a block away. 
Böser Geist Brewing
Pumpkin Pie Sour (7.5% ABV / 3.8 rating on Untappd)
1250 Simon Avenue, K100, Easton
This is like a runaway hayride for your tastebuds! The only sour offering on the list is a dessert beer at Böser Geist for the most complex palates. The initial blast of sour is balanced by the sweetness of vanilla, the hint of cinnamon, and the creaminess of the entire brew. If you yearned for sour candy in your trick-or-treat bag as a kid, this small-batch beer's for you.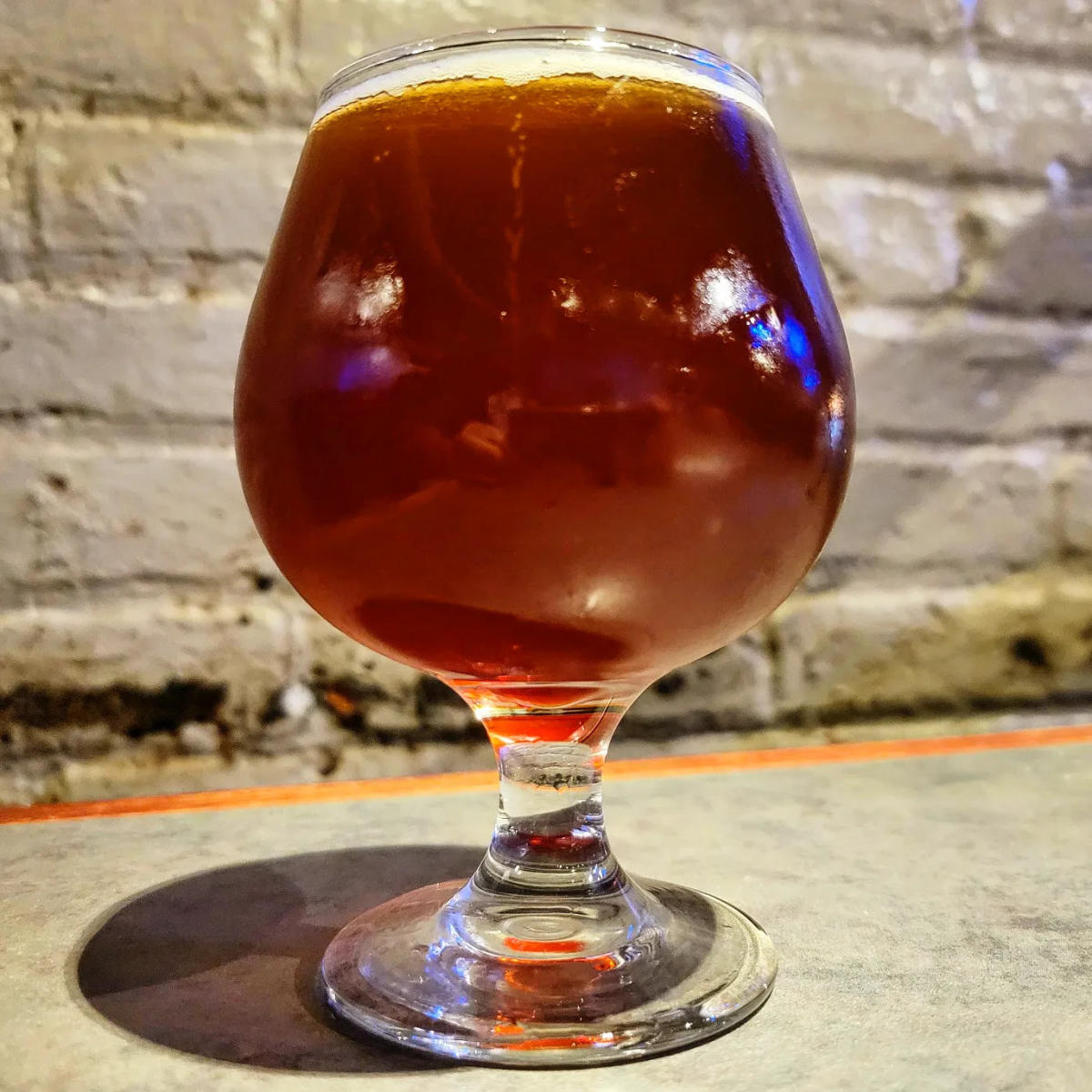 Fegley's Allentown Brew Works & Bethlehem Brew Works 
Devious Imperial Pumpkin (9% ABV / 3.8 rating on Untappd)
Fegley's Allentown Brew Works, 812 Hamilton Street, Allentown
Fegley's Bethlehem Brew Works, 559 Main Street, Bethlehem
This writer's personal favorite, Fegley's seasonal go-to is malty, caramel-y, and balanced from sip to swallow. It lives up to its "devious" title by having the highest ABV on this list but without an overpowering smack of alcohol. A very versatile companion to either poultry or pie, this pumpkin brew could be enjoyed for multiple rounds at the Allentown or Bethlehem location of Fegley's Brew Works.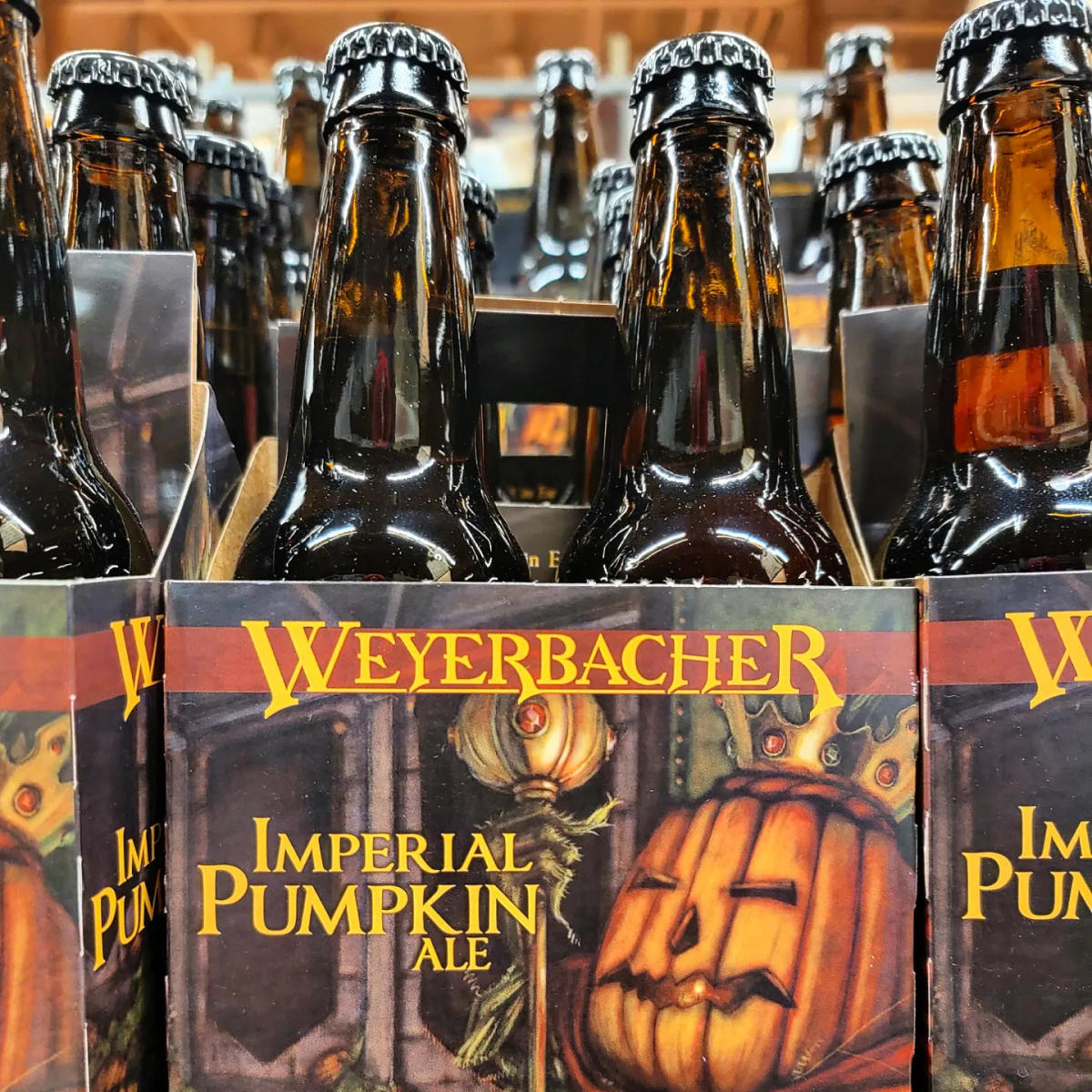 Weyerbacher Brewing
Imperial Pumpkin Ale (8% ABV / 3.8 rating on Untappd)
Taste Weyerbacher's pumpkin variety at their tasting room in Easton or grab a 4-pack of Weyerbacher's fall favorite at most beer distributors or grocery stores. Perfectly portable pumpkin ale for your football tailgate or cool autumn night on your front porch.

Even more pumpkin:
Lehigh Valley breweries are offering up even more pumpkin options than those listed above. Try these below and tag @LehighValleyPA #LVMadePossible on Instagram to show us what you're loving.
Taylor House Brewing
Stingy Jack Pumpkin Ale, 6.2 ABV / 3.73 rating on Untappd.
Taste it at Taylor House Brewing, 76 Lehigh St, Catasauqua, PA.
Birthright Brewing Company
Night Scare (5.8% ABV / 3.79 rating on Untappd). Try it at Birthright, 57 South Main Street, Nazareth, PA.
Sherman Street Brewing
Pump You Up, Pumpkin Latte Stout (7% ABV). Sip it at Sherman Street Brewing, 1825 E Tremont St, Allentown, PA.