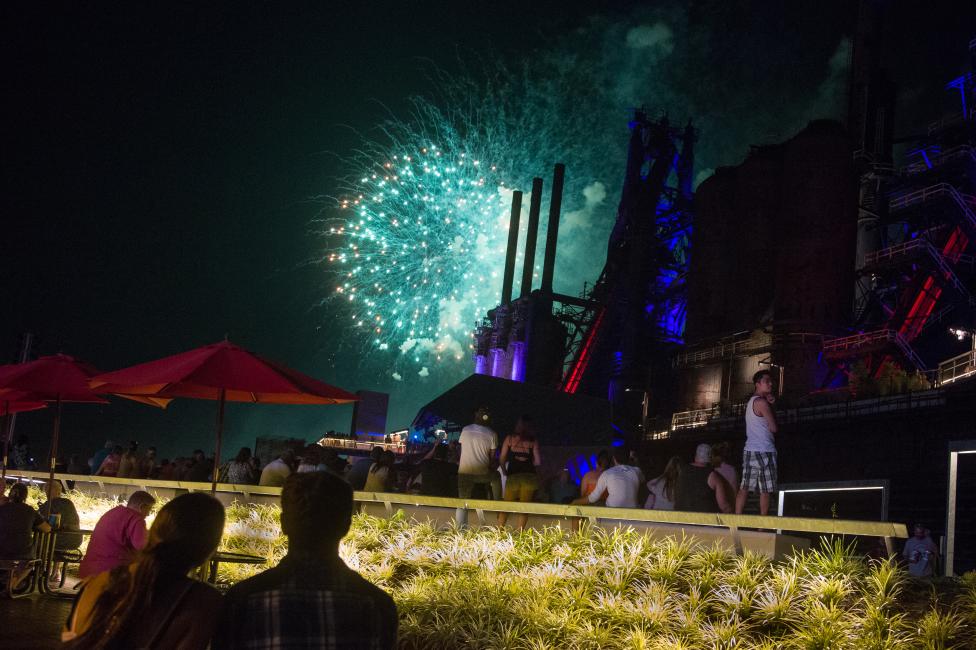 It's time to break out the red, white and blue for Independence Day. It's hard to pick what's best about the Fourth of July – is it the picnic food, All-American spirit, or the fireworks? No matter what your favorite part is, fireworks are a classic. 
Check out this list to see where you can catch the fireworks this year in the Lehigh Valley.
July 4: The city of Bethlehem plans to launch Fireworks from Sand Island on Saturday, July 4 at 9:15 p.m. with a rain date of Sunday, July 5. The fireworks can be seen all over the city, especially the area surrounding the City Center Plaza on East Church Street. Wherever you choose to watch the fireworks, make sure to practice social distancing.
July 3 & 4: If you're looking for a truly unique firework experience, head down to Coca-Cola Park for the IronPigs' Patriotic "Drive-in" Fireworks. Be sure to come hungry, because there will be an array of food trucks parked at the event. Tickets are $10 for July 3 per car and $15 for July per car. If you're hungry too, consider having "Dinner on the Diamond;" the $50 ticket includes parking, a meal, and the opportunity to watch the fireworks display on the field! Tickets & Info.
July 4: Watch the fireworks at Dorney Park from your car accompanied by a patriotic soundtrack. Guests are invited to park in the main parking lot for a $10 donation per car, benefiting the LVHN COVID-19 Emergency Fund. Getting a little hungry? There will be food trucks will be on site. The parking lot will open at 7:30 p.m. and will be limited to the first 1,500 vehicles. Fireworks begin at 9:30 p.m. Tickets & info.
July 4: Looking for the right place to see the City of Bethlehem's firework display? Head to the South Side to enjoy live music, outdoor dining, and the fireworks display, all against the dramatic backdrop of SteelStacks. Festivities begin at 5 p.m. Attendance on the campus will be limited so reservations are necessary; reserve a table on the Air Products Town Square ($80) or reserve a 6' x 6' spot on the Levitt lawn ($20), perfect for putting out a blanket or lawn chairs to watch the fireworks. All proceeds help to cover additional staffing and infrastructure costs for cleaning, as well as to support ArtsQuest, a nonprofit. Tickets & info.
Updates & Cancellations:
Easton's annual Heritage Day Festival will be held virtually this year on July 12. While they won't be shooting off fireworks, organizers hope to do so later this summer. This year's Heritage Day will offer historic programming (virtually) including a reading of the Declaration of Independence and more. The Upper Macungie Township Breinigsville Independence Day Fireworks show originally scheduled for Friday, July 3 has been cancelled. And, the Quakertown Community Day firework event has been cancelled. The city of Allentown has canceled their fireworks display held at J. Birney Crum Stadium. 
Looking for more summer fun?
There is PLENTY to (safely) see and do in Lehigh Valley. Now that Lehigh Valley is in the green phase of the state's re-opening plan, it means the return of indoor dining, museums, zoos, ​casino, amusement parks, ​ice-cream, drive-ins​,​ and more. Explore our guide of 25+ of the Hottest Things to Do this Summer.