It's time to break out the red, white and blue for Independence Day. It's hard to pick what's best about the Fourth of July – is it the picnic food, all-American spirit, or the fireworks? No matter what your favorite part is, fireworks are a classic. 
Check out this list to see where you can catch the fireworks this year in Lehigh Valley.
Independence Day Celebration at Woodstone Country Club
June 30, 2023
Celebrate early on Friday, June 30 at Woodstone Country Club's Independence Day Celebration. Festivities run from 4–10 p.m. and include great food, helicopter rides, hot air balloons, obstacle courses, kid's games, a 70 foot slip & slide, and much more! If that's not thrilling enough, get your blood pumping with zip lining, axe throwing, and mechanical bull riding. Enjoy live music by The Brit Pack from 7–9 p.m. End the evening with a 30 minute firework display at the end of the night. Bring a lawn chair, blankets, and a towel for the slip and slide. Rain or shine. Buy tickets in advance (Adults $25, kids ages 4–15 $15, ages 3 & under FREE) or at the gate (Adults $30, kids $20, ages 3 & under FREE). Ticket prices do not include food & beverages, helicopter rides, or hot air balloon rides.
Great American Blast at Coca-Cola Park
July 4, 2023
If you're looking for a truly unique firework experience, head down to Coca-Cola Park on Tuesday, July 4 at 6 p.m. for the IronPigs' "The Great American Blast" presented by TD Bank. Fireworks will be shot off from the field of Coca-Cola Park. Guests may be on the field before the show begins before taking your seats in the seating bowl by 8:45 p.m. Fireworks begin at 9:15 p.m. Parking is $5 per car and tickets are $8 per person to enter the ballpark; children under 2 are free. If you're hungry too, consider purchasing a $26 Picnic Patio ticket featuring hamburgers, hot dogs, pasta primavera, potato salad, corn on the cob, baked beans, popcorn, cookies, and soda.
City of Allentown 4th of July Celebration
July 4, 2023
The City of Allentown's free 4th of July Celebration is at J. Birney Crum Stadium on July 4 from 5–10 p.m. The event features live music and entertainment, family fun, delicious food options and a rousing, musical fireworks show. The stadium gates open at 5 p.m. The night will be capped by a brilliant fireworks display that is sure to dazzle the audience. The fireworks show will be accompanied by music broadcast throughout the stadium. More details on music performances to come.
Dorney Park's Fourth of July Celebration
July 4, 2023
Watch an impressive display of Independence Day fireworks at Dorney Park complemented by a patriotic soundtrack set to begin at approximately 9:30 p.m. Active or retired military personnel can get up to six discounted admissions when purchased online.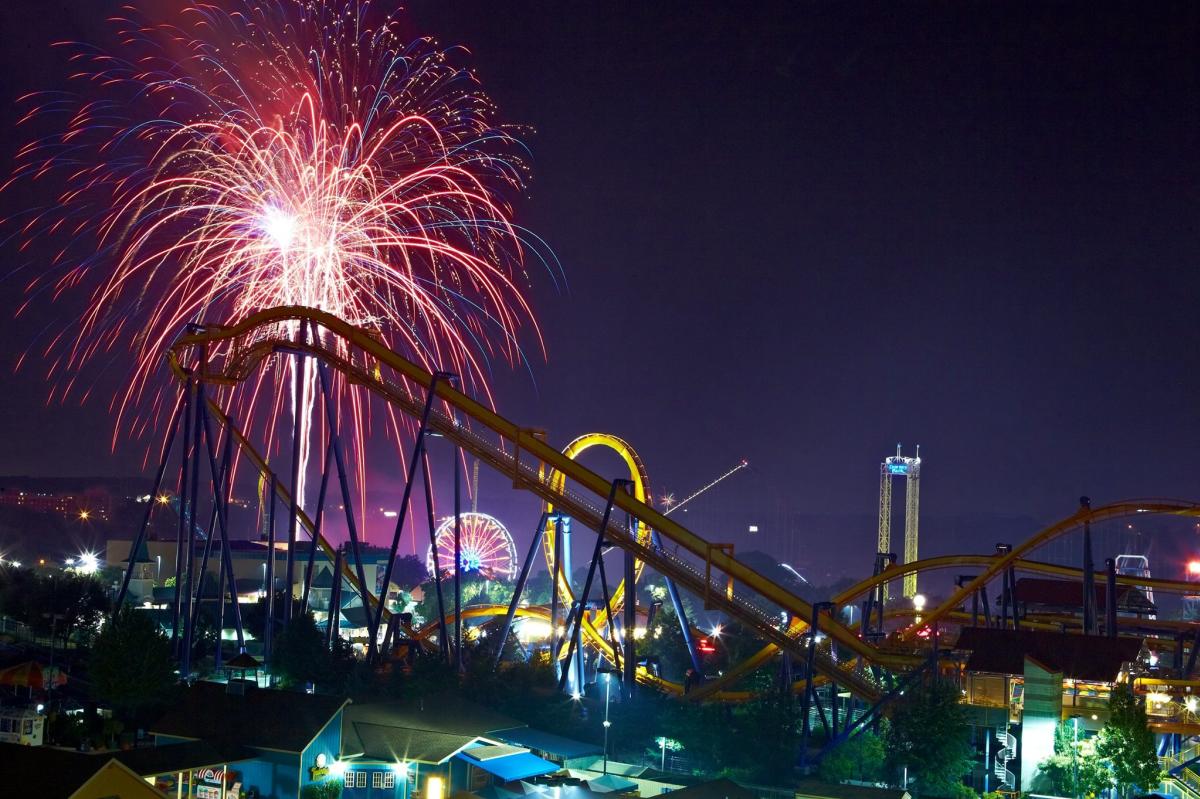 City of Bethlehem Fireworks
July 4, 2023
The city of Bethlehem plans to launch Fireworks from Sand Island on July 4 at dusk (around 9:00 p.m.). The fireworks can be seen all over the city, especially the area surrounding Payrow Plaza on East Church Street (in between city hall and the Bethlehem Public Library) or from various vantage points on SouthSide Bethlehem like from SteelStacks. Catch the Allentown Band Independence Day Concert at Levitt Pavilion at 7:30 p.m. to get in the patriot spirit before the fireworks.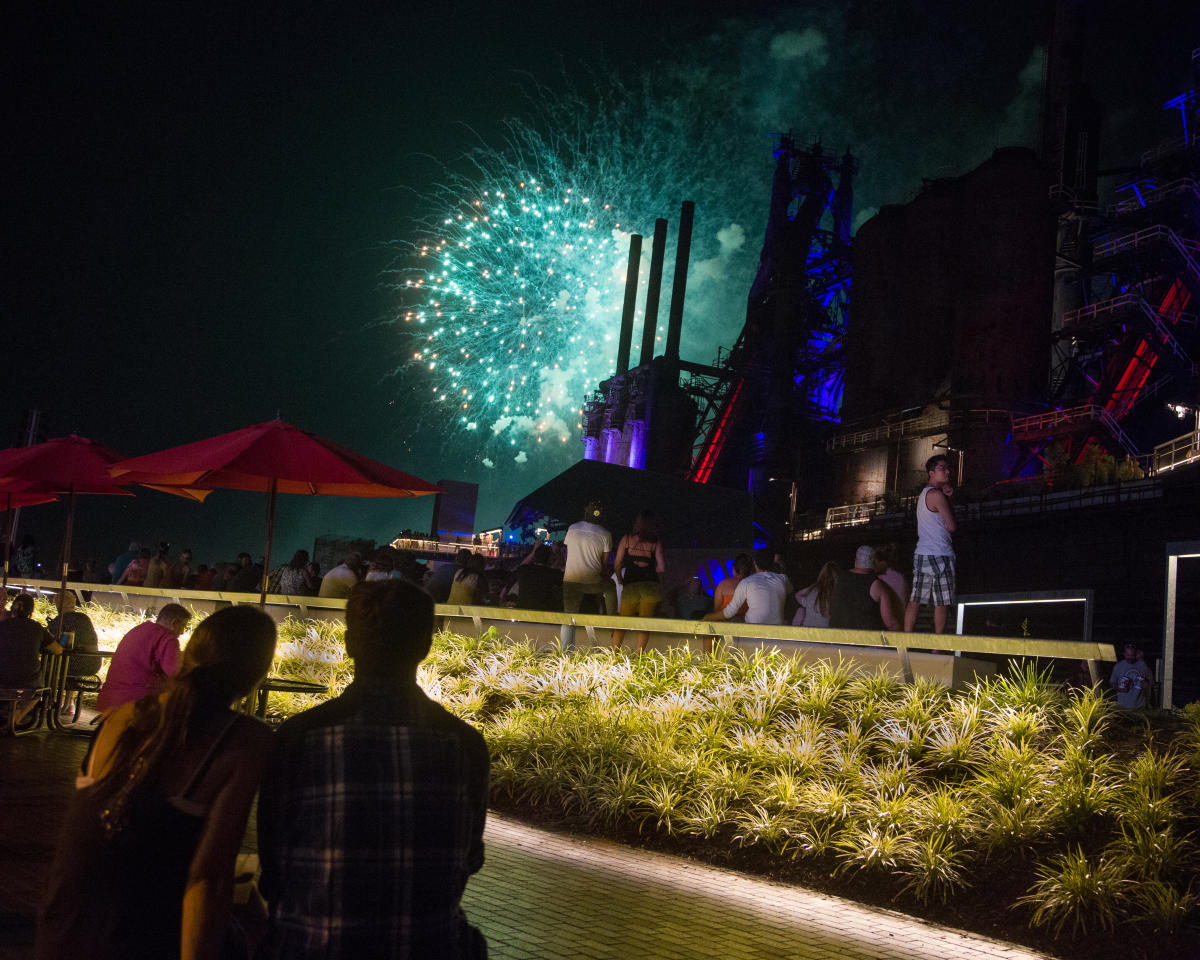 4th of July Celebration at Sayre Mansion
July 4, 2023
Enjoy a spectacular view of the City of Bethlehem's fireworks display from the front lawn of the Sayre Mansion. From 5–9 p.m., enjoy a gourmet picnic meal, live entertainment, lawn games and more. $79 per person ($29 for children 8 & under); cash bar available. Reservations are suggested. Make a night of it! Take advantage of a special deal which includes 2 tickets to the 4th of July Celebration, best available room based on double occupancy, and breakfast for two for $379 (plus tax).
Easton Heritage Day
July 9, 2023
On July 8, 1776, Easton was one of three places where the Declaration of Independence had its first public reading. Easton Heritage Day is celebrated to mark Easton's historic significance in the founding of the United States. Heritage Day is a free, full-day family festival around Centre Square, Riverside & Scott Parks in Downtown Easton, that showcases local history, offers activities for kids, and concludes with an amazing fireworks display at approximately 9:30 p.m. on Hackett Park.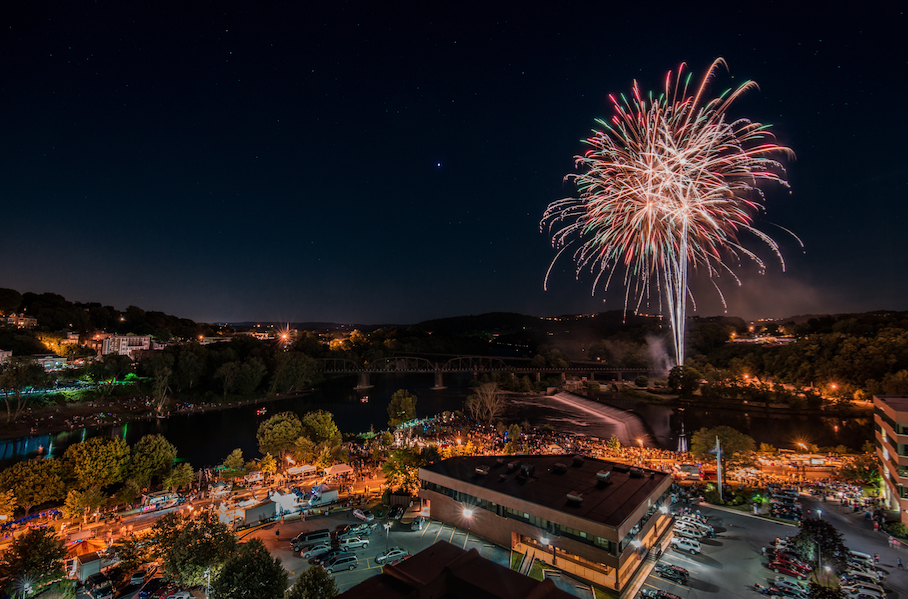 Looking for more summer fun?
There is PLENTY to see and do in Lehigh Valley. Get out there for dining, museums, zoos, ​casino, amusement parks, ​ice-cream, drive-ins​,​ and more. Explore our guide to Summer in Lehigh Valley.