Give your attendees a dose of culture when you host your event in Lehigh Valley. Nestled in the emerging downtown region, you'll find the Allentown Art Museum of the Lehigh Valley.
Offering works from the European Renaissance and Baroque eras to those of modern-day, local artists, this museum offers a wide range of artifacts within its collection. Admire paintings, textiles, sculptures and more as part of the museum's permanent exhibit. You can even step into the Library of the Francis Little House, designed by Frank Lloyd Wright. Other aspects of the permanent collections focus on America Painting & Sculpture, Non-Western Art, Textiles and Costume, and more.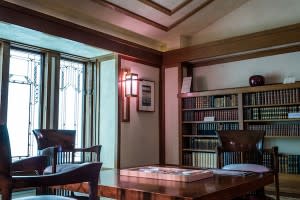 As you make your way through the museum, be sure to make your way upstairs. This is where the changing exhibits are typically housed. Past exhibitions include works from Steve Tobin, William Baziotes, Edward Weston, Robert Indiana, Toulouse-Lautrec, and many more. Learn more about the current exhibits offered by clicking here.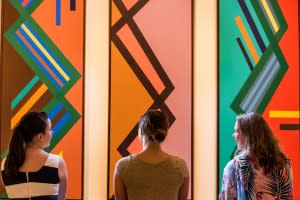 The Allentown Art Museum serves as a great introduction to the arts for the little ones. Be sure to make a stop in the B. Braun Art Education Center, or try out some hands-on activities in the Art Ways Interactive Family Gallery. Little ones can even tap into their creative side during workshops at the Crayola Learning Center.
Guided tours of the museum are available; special arrangements can be made for groups. For details, contact our team.