Is your group full of hop heads? A tour along the Lehigh Valley Ale Trail is sure to quench their thirst!
Start your tour in Easton where you'll find Weyerbacher Brewing Company. Offering an array of bold flavors, this brewery offers ample room to accommodate your group. Free guided tours are offered on Fridays, Saturdays, and Sundays though special arrangements may be made. When you've sampled your way through their offerings, you'll be ready for a bite to eat! The nearby Two Rivers Brewing Company pairs a gastropub-inspired menu with their own on-site brewed beers. Don't miss the duck fries - a local favorite!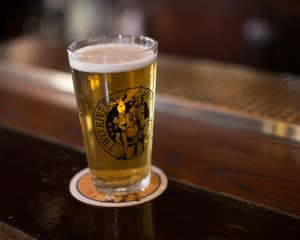 Make your way west to Bethlehem where you'll find a tasting room for the Colony Meadery tucked inside the Moravian Bookshop. Mead, an alcohol distilled from honey, can take on many different flavors. You'll find that the Colony Meadery has perfected their craft into some truly unique twists! Before you leave, browse this historic shop's many rooms filled to the brim with goods - it's recognized as the oldest continually operating bookstore in the world.
As you continue your tour westwards, you'll wind up in Emmaus where you'll find a trifecta of beverage options. Funk Brewing Company offers a relaxed atmosphere complete with some tasty IPAs and more. Grab a flight and sample your way through the brews available during your visit. Just down the block, you'll find Yergey Brewing and Triple Sun Spirits. Housed in the same building, this brewery & distillery produce impressive small-batch beverage options. While these locations don't offer food on site, you'll typically find food truck service available on weekends.
For more information on these breweries, as well as additional options in the region, visit the Lehigh Valley Ale Trail.