Lehigh Valley offers plenty of fun for the whole family. Bring the kids along on your next trip where colorful memories are sure to be in store.
Take a break from the boardroom with more than fifteen attractions spanning the four floors of the newly renovated Crayola Experience.™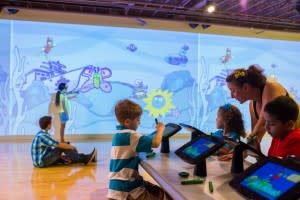 Design and print your own crayon label at Wrap It Up. Put your imagination to work at Modeling Madness. Bring your drawing to life at Doodle in the Dark. And, climb to your heart's content in the Color Playground, and that's only where the fun begins.
Visitors will also have a chance to see just what goes into making the world's most famous crayons.
When you've had your fill of play, grab a bite to eat at Café Crayola, which offers an array of kid-approved menu options. Be sure to also check out Big Blue, the World's Largest Crayon, located just past the café.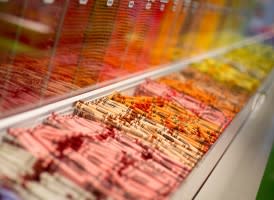 Stop into the Crayola Store to mix & match your own pack of crayons or markers. You can even customize a two-pound crayon with your own name! The store is packed with all sorts of goodies that you won't be able to find anywhere else in the world.
The Crayola Experience is just a short walk from great meeting venues like the State Theatre Center for the Arts and the Grand Eastonian in downtown Easton, Pa.