Taking in new adventures should be something the entire family gets to be a part of - including your four-legged friend. They've been sitting inside all winter and even braving the frigid temperatures to go outside to do their "business." It's time to get them out and about as well!
Luckily, Lehigh Valley is home to multiple businesses that don't mind if you bring your pet along. Stroll down one of Lehigh Valley's charming Main Streets and you'll find that many local spots are also happy to provide water for your pup, and some may even offer a treat or two! Below are a few of our favorites and be sure to browse all of our pet-friendly hotels, restaurants, and attractions.
---
Becky's Drive-In
4548 Lehigh Drive, Walnutport
Does your furry friend enjoy cuddling up for a movie night? Experience something new and head to Becky's Drive-In for a double feature outdoors! Their pet-friendly policy allows dogs to enjoy the movie from the comfort of their owner's car.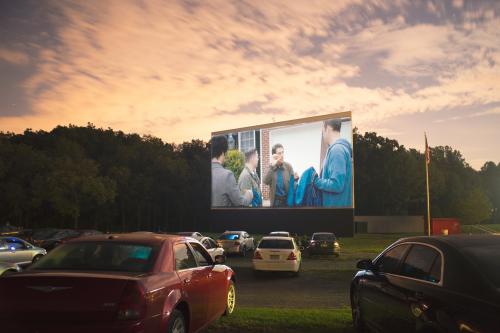 Black River Farms Vineyard & Winery
2472 Black River Rd., Hellertown
Black River Farms Vineyard & Winery, located in the heart of the Bethlehem's countryside, offers visitors a chance to unwind with a glass of wine and enjoy the company of their pets. With plenty of outdoor space and a dog-friendly tasting room, Black River Farms is a great choice for people to get out and about with their pets.
 
Coca-Cola Park Home to the Lehigh Valley IronPigs 
1050 IronPigs Way, Allentown
Take your pup out this Spring and show them how a professional game of fetch is played! Coca-Cola Park offers their TD Bank Tail Waggin' Tuesdays on select days throughout the 2023 Lehigh Valley IronPigs season. On Tail Waggin' days, pups are permitted only in the "Dog Zone" which stretches from the TD Bank Plaza gates around the outfield left field foul pole. Be sure to check out which Tuesdays your pup can join in on the fun!

The Dining Dog & Friends
3245 Hamilton Blvd., Allentown
The Dining Dog & Friends is a healthy pet market, located in Allentown, that features whole, healthy foods for your pets. All of their fresh treats are handmade and baked right on site. The market's focus has been to provide all worry free, all natural, and organic foods for your furry friends. They also offer nutritional supplements, plus an assortment of pet accessories and toys. 
 
Jacobsburg Environmental Education Center
400 Belfast Rd., Nazareth
For those pet owners who love the great outdoors, Jacobsburg Environmental Education Center is a must-visit destination in the Lehigh Valley. With over 1,100 acres of forests, fields, and streams, the park offers a range of recreational activities, for both you and your furry friend!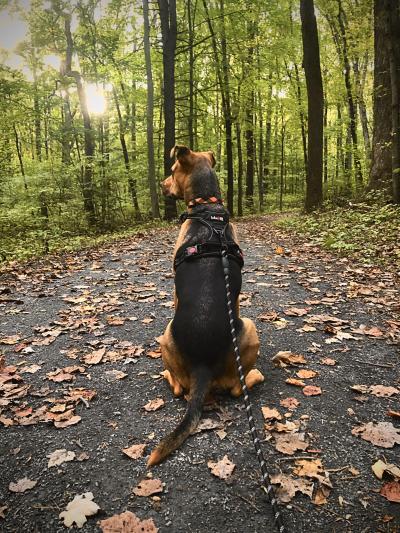 Lehigh Parkway in Allentown
Lehigh Parkway E, Allentown
There are options galore along the Lehigh Parkway Path in the Little Lehigh Parkway, Allentown - all pet friendly! With four bridges (one of them covered) crossing the Little Lehigh Creek, there are many loops of pathways you can choose from.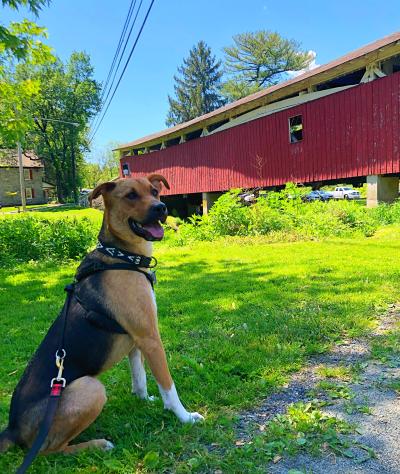 Lost Tavern Brewing
782 Main St, Hellertown
Lost Tavern Brewing is a brewery in Lehigh Valley that offers a wide selection of craft beers and a pet-friendly outdoor seating area. Next time you are craving a cold one, head to Lost Tavern Brewing and bring your pup along for the ride!

The Promenade Shops at Saucon Valley
2845 Center Valley Parkway, Center Valley
The Promenade Shops at Saucon Valley is not only a great place to shop and dine, but also a great place to spend time with your pet, which means you may bring your leashed, well-behaved dog to all common areas and inside their "dog-friendly" stores. With plenty of outdoor space and a dog park located on site, it is a great spot for pet owners looking to spend a day out with their furry friends.
 
Vynecrest Vineyard & Winery
172 Arrowhead Ln., Breinigsville
Vynecrest Vineyard & Winery allows pet owners to enjoy the beautiful Pennsylvania countryside with their pets. With over 25 acres of rolling vineyards and a dog-friendly outdoor seating area, be sure to stop by Vynecrest Vineyard & Winery to relax and enjoy a glass of wine with your pets.
---
There are many other dog friendly hotels and locations in Lehigh Valley, so don't forget your best friend when you head out and about as the weather gets nicer! Always remember, before bringing your pooch, please be sure to check with each business to see if dogs are allowed and what their pet-policies are.