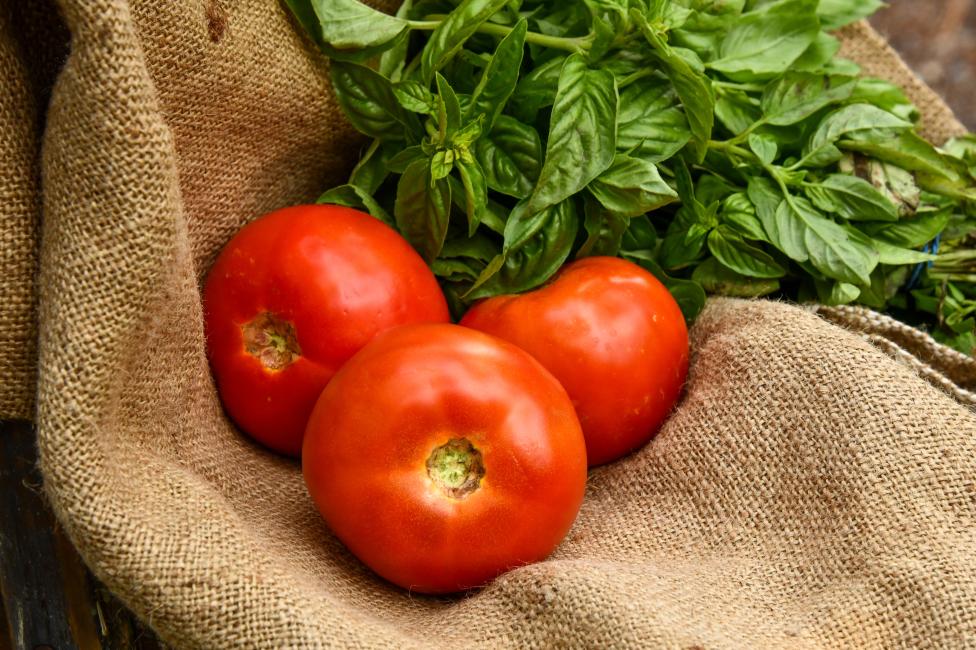 Is your pantry running a little low? Consider supporting one of these local establishments for your next restock.From fresh produce to meats, pantry staples, baked goods, and more — you're sure to find alternatives to fill your shelves and fridge. 
As always, we recommend checking in with the business you're interested in visiting for the most up to date information. 
Is your business offering grocery or pantry items? Do you know of a farmstand or restaurant that is offering provisions? Let us know and we'd be happy to include on our list.
---
Farmers Markets & Farm Stands
1825 W. Chew St., Allentown, PA 18104
Stands at the indoor Allentown Fairgrounds Farmers Market remain open for regular business hours, Thursday 9am-6pm and Friday & Saturday 8am-6pm. Note that no sit down areas are available and all food must be taken to go. A number of vendors are offering curbside pick-up; consult updated list each week on Facebook.
3245 Route 309, Orefield, PA 18069
Offering a variety of fruits, vegetables, dairy products, meats, jarred goods, and more for pick-up or limited local delivery. You can also opt to donate a pantry bag to the Parkland C.A.R.E.S. Food Pantry. 
1922 Flint Hill Rd., Coopersburg, PA 18036
Offering freshly made milks, cheeses, and other dairy products for pre-order and pickup. 
325 Northampton St., Easton, PA 18042
Shop the Farmstand to go with pre-orders and curbside pickup available. In addition to fresh produce, you can shop vegetarian meals, frozen meats, fresh breads, dairy products, select pantry staples, and more. Please note that no foot traffic is allowed within the market at this time.
410 Klein Rd., Easton, PA 18040
Klein Farms offers a variety of freshly made ice creams available to go, as well as cheeses, meats, eggs, and other dairy products. Walk-in shopping is available, as well as limited pre-orders for curbside pickup. Check their Facebook for most up to date information.
230 Snyder Rd., Kempton, PA 19529
Shop the Nesting Box Farm Market for fresh eggs, breads, produce, and pantry items. Curbside orders can be placed via social media message or text. Additionally, in-person shopping is available: one person will be allowed into the store at a time. All patrons must wear a mask. 
1050 Browntown Rd., Pen Argyl, PA 18072
Offering meat products including beef and pork, as well as eggs and produce options. Call ahead pre-orders are available.
27 N. 7th St., Allentown, PA 18101
This downtown grocery store is open for in-person shopping and also offers local delivery. Products include fresh breads, meats, produce, pantry items, dairy products, baked goods, and more. When possible, online ordering is preferred. 
3057 Center St., Bethlehem, PA 18017
Visit the Scholl Orchards farmstand for fresh fruits and vegetables, jarred goods, and more. One customer will be allowed in the farmstand at a time; please form a line and respect social distancing.
---
Restaurants & Cafés
56 S. 3rd St., Easton, PA 18042
In addition to its curbside to-go menu, this Easton restaurant is offering a number of grocery items including produce, meats and seafood, dairy products, pantry items, and even paper products like toilet paper.
1740 Seidersville Rd., Bethlehem, PA 18015
To help local farmers, Bolete is offering a special provisions service to accompany their take-out menu. Items available are all from local farms and makers and include everything from breads to house-made kimchi, local cheeses, and more. View the most up-to-date offerings on Instagram.
534 Main St., Bethlehem, PA 18018
Re-stock your shelves with McCarthy's no-contact pickup of grocery items including household items, meats, produce, baking supplies, and more. In addition, a full menu of to-go prepared foods and special family meals are available.
322 E. 3rd St., Bethlehem, PA 18015 
Shop Molinari's market items for freshly made pastas and sauces, breads, gelatos, cheeses, and more. Items are available for pre-order and curbside pick-up. A limited menu of prepared foods is also available.
1247 Simon Blvd. n107, Easton, PA 18042
Grab all your Aussie favorites including house-made baked goods from the Tucker Silk Mill team, plus provisional items ranging from fresh-baked breads, cheese, produce, jarred goods, meats, and much more. Items are available for pre-order and pickup. Many of the items on the Provisions menu come from local farms and producers.