I think it's safe to say that fall is pretty much here. People are returning from their beach vacation, throwing on their jerseys and heading for a television. It's a prime time for sports seeing as its baseball season and the start of football season.
Now, I myself am more of a tennis match or college basketball kind of girl, I'm not the biggest football person, but I have heard things like "there are games on Thursdays now." This leads me to believe that football lovers can now watch games on Saturday, Sunday, Monday, AND Thursday.
No matter what your sport of choice, the real question is "where is the best place to watch the game in Lehigh Valley?" I went ahead and came up with a few places that I frequent when it comes to watching sports in a fun atmosphere with friends in tow.
Warning: The following locations are in no particular order and do not show any level of favoritism of one over the other.
One great location is PJ Whelihan's Bethlehem, also known as The New PJ's by many locals. PJ's is on High Point Boulevard, just off of Schoenersville Road down by the Wawa. I don't seek out wings, but I have to say that they have great boneless wings (buffalo nuggets) available in seven different favors. PJ's has ample space with more than enough tables; more TV's than I can count so there's not a bad booth in the place, along with drinks specials and beer towers.
Now depending on where you live in Lehigh Valley, PJ's may not be the closest sports bar. Looking in Bethlehem Township or Easton area? Try Big Woody's in Easton on Sullivan Trail or Easton Avenue in Bethlehem. Both have a huge bar area, the tables/booths are spaced perfectly for optimal movability as you cheer on your team or venture through the restaurant. When cheering do be cautious of the friend sitting next to you, "I got elbowed in the eye watching the game" never sounds as cool as "I was fighting ninjas".
Let's head all the way over to West End Allentown next. Roosevelt's 21 (the old Rookie's) located on West Tilghman Street between 13th & 14th has several TV's lined up throughout the place, with individual TV's in each booth. They offer a mean buffalo chicken salad or if you're extremely hungry, take The FDR Challenge (let me know how it goes). Roosevelt's also has another location in Bethlehem, both turn into a dance club certain nights of the week, so after the game stick around and get your dance on.
My last two spots are in my central locations. Starters Riverport can be found on south side Bethlehem just off of 3rd Street. It has a parking garage attached providing a completely covered environment from the car to the door, so the ladies can't use rain as an excuse not to join you guys. If you forgot your glasses at home, don't worry about it. Starters has seven giant, big screen TV's plus over 60 TVs throughout so you shouldn't miss a moment of the action. They too have a dance area are select nights and have two other locations in Bethlehem.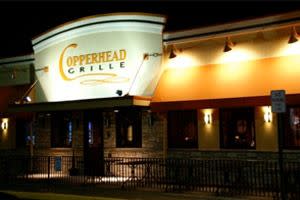 Last, but not least check out Copperhead Grille on Airport Road or on 309. They are also known for the giant screen TV's having three at the Airport Road location, great food and each booth comes equipped with a radio so that you can change your volume and sound to match the TV you're watching. The service at either Copperhead location is speedy and great, at least in my humble opinion.
You can see pattern here, if you visit any of the above places and they are packed, try one of their other locations! What's your favorite sports bar?