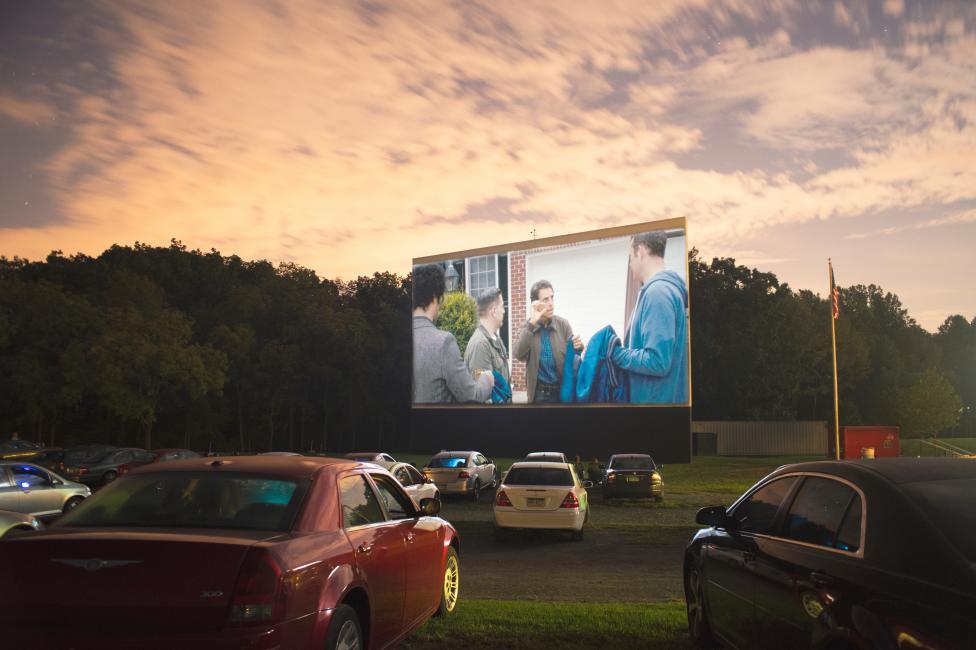 Enjoy a night under the stars at the drive in movies! 
Lehigh Valley's Drive-Ins are both ready to reopen for the 2021 season. Please check with each venue to learn more about their health & safety practices. 
Becky's Drive-In in Walnutport
Open 7 days a week. Admission is $11 for adults, $7 for children ages 3-12, 2 & under is free. Admission includes a double feature. Gates open at 7 p.m. on Friday, 6 p.m. on Saturday; and 7:30 p.m. Sunday through Thursday. Movie selects below are showing through July 1, 2021.
Screen 1: "F9: The Fast Saga" (PG-13) at 9:00 p.m. and "Nobody" (R) at 11:35 p.m. 
Screen 2: "A Quiet Place Part II" (PG-13) at 9:00 p.m. and "The Conjuring: The Devil Made Me Do It" (R) at 11:00 p.m.

Shankweiler's in Orefield
Shankweiler's is open 7 days a week for its 87th consecutive season. Perfect nightcap to enjoy a funnel cake! Showtimes are approximate and tickets are ONLY available at the Box-Office and must be used at time of purchase. Admission is $11 for adults and $7 for Children 12 & under; 2 yrs & under is free. Admission includes a double feature.
Now Showing through July 1: "F9: The Fast Saga" (PG-13) at 9:00 p.m. and "Nobody" (R) at 11:35 p.m.  

Starting June 25, Shankweiler's Drive-In will be open 7 days a week. Perfect timing for the return of a snack stand favorite... funnel cakes!
---
Catching the latest box office hit doesn't mean you have to head inside. During the warmer months, make your way to two local drive-in theaters offering new release films in a classic setting.
Lehigh Valley is home to Shankweiler's Drive-In and Becky's Drive-In, both offering contemporary films for the whole family to enjoy.  Pack the family in the car and head out to one of these two venues to catch a double feature under the stars.
Shankweiler's Drive-In, located in Orefield, is recognized as the oldest operating drive-in theater in America, continuously operating since 1934. This venue was the second to exist in the country and the first in the state of Pennsylvania.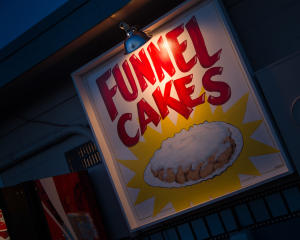 Though a historic venue, Shankweiler's offers digital quality films with sound that can be enjoyed directly through the FM radio in your vehicle. The theater is open April through September, offering weekend showings before Memorial Day and after Labor Day. In between those two holidays, you can catch showings each and every night.
Travel slightly east and you'll find Becky's Drive-In. This theater boasts two separate screens each presenting a double-feature experience, with one screen being dedicated to family-friendly films. Becky's Drive-In has been the recipient of many awards, including being ranked on the New York Times list "10 Drive-Ins Worth the Detour." 
For your viewing experience, you can opt to take in the film from the comfort of your car, from chairs surrounding your vehicle, or by making yourself comfortable in the grassy area at the front.
No matter which theater you choose to visit, be sure to arrive early to grab the best viewing spot! Pack along some snacks (but be sure to hit up the concession stand to satisfy your movie cravings) and a boom box to play the sound if you opt to sit outside your car.
Now kick back, relax and enjoy a film under the stars!