It used to be that BYOB was a four letter word. Many establishments that were BYOB 5-10 years ago (with a few notable exceptions) were either hard to find or weren't necessarily associated with "fine dining."
Now, BYOB restaurants are some of the most popular (and some of the finest) throughout Lehigh Valley. "Bringing your own" can lead to a more casual dining experience and one that guarantees great conversation and relaxed atmosphere.
Where are some of the best BYOB spots in Lehigh Valley? Start with these five.
5. Molto Pazzo in Bethlehem: Great for both lunch and dinner, this Main Street restaurants is quickly becoming one of the most sought after in the area. The owners, Ralph and Staci Caiazzo, have owned multiple pizzerias and Italian restaurants in the past and their experience shows with their wide selection of menu items. Enjoy your BYOB with their outdoor seating, as well!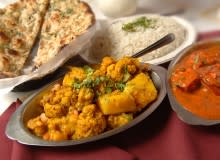 4. Nawab Indian Restaurant in Bethlehem: Ask any Lehigh Valleyian where they can find great Indian food and the answer is almost always "Nawab." Located on Bethlehem's south side, Nawab has been voted the best Indian restaurant in the area for more than ten years in a row and offers a variety of vegetarian options as well.
3. Sammi's Pizzeria and Italian Restaurant in Wescosville: Proving that great BYOB restaurants can be found in the suburban areas as well, Sammi's is the quintessential Italian family restaurant. Enjoy hearty helpings in a restaurant that you'll want to bring the whole family to.
2. Thai Thai II in Bethlehem: Spicey is the name of the game (as are hearty helpings.) If you love Thai food, this is the place to head to in Lehigh Valley. Make sure to go on your birthday (you'll thank us after you hear their special birthday song!)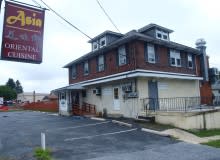 1. Asia in Allentown: Simply put, Asia is one of those "must eat at" restaurants. Asia has been voted as one of the Top 100 restaurants in the United States for its classic Chinese favorites with authentic Chinatown-style cuisine and sampling of Thai, Korean and Japanese in a cozy, friendly atmosphere.
Now go grab your favorite bottle of wine and hit up one of these great BYOB restaurants or tell us some of your favorites.