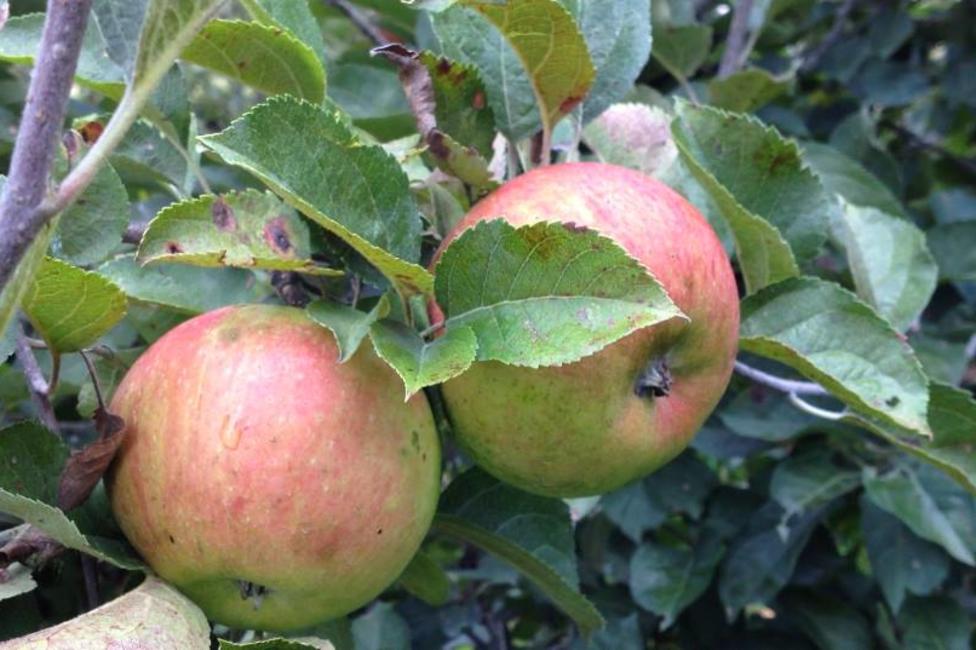 Crisp air teeming with fresh beginnings - September ushers in a new season in Lehigh Valley. As we welcome autumn, be sure to mark your calendar for these eight events taking place throughout the region. 
Great Allentown Fair ( Aug. 28 - Sept. 3) From funnel cakes to fried Oreos, you're sure to find something to satisfy any craving at the Fair! Enjoy headlining performances from acts including Keith Urban, John Mellencamp, and more. Don't leave the fairgrounds without a stop in Ag Hall to see the blue ribbon winning entries in exhibits ranging from produce to baked goods, photography, gardening, and more. 
Apple Days (Sept. 8 - 9) Historic Bethlehem Museums & Sites celebrates fall's favorite fruit. This annual celebration, hosted at the charming Burnside Plantation, features apple-centric goodies, children's activities, live entertainment, and so much more. Admission to the festival is just $5 per vehicle.
Lehigh Valley Wine Trail Harvest Weekend (Sept. 8 - 9) Fall brings harvest season to the local wineries. Explore the eight family-owned locations along the Lehigh Valley Wine Trail as you sample a variety of wines. Additional offerings include food pairings, vineyard tours, and more. Be sure to consult the individual wineries for specific offerings and applicable rates.
Riverside Festival of the Arts (Sept. 15 - 16) Follow the banks of the Delaware River where you'll find artists showcasing their finest pieces. In addition to a wide variety of vendors, you can also catch artists at work as part of the plein air competition. Grab a bite to eat from a local restaurant and enjoy the on-site entertainment as you stroll through Riverside and Scott Parks.
Dorney Park Halloween Haunt Opening Day (Sept. 21) A season of spooks kicks off at Dorney Park & Wildwater Kingdom! During September & October, the park is transformed into a land of ghouls and goblins hiding around every corner. Make your way through a number of haunted mazes in between rides on the park's most treasured attractions. If haunts aren't for you, check out the Great Pumpkin Fest during daytime hours featuring the PEANUTS gang. Perfect for little ones, daytime events include trick-or-treating, interactive shows, and more. 
Smithsonian Magazine Museum Day (Sept. 22) By downloading a special ticket, visitors can access museums across the country free of charge, in the spirit of the Smithsonian Institution's Washington, D.C.-based facilities which offer free admission every day. There are 10+ local museums participating in this program; view the full list & download your ticket here. 
Allentown Beer Fest (Sept. 22) Ever wish you could stroll the streets of downtown Allentown while sampling top-notch beers? Here's your chance! The Allentown Beer Festival offers a unique, non-gated setting. Purchase a wristband for unlimited samplings throughout the day or simply tag along with your friends to enjoy the atmosphere. Purchase your tickets ahead of time to save.
Celtic Classic (Sept. 28 - 30) 'Tis the season to break out your kilts! This annual festival celebrates the region's Irish heritage with live music, good eats, and more. Be sure to get a good viewing spot for the Highlands Games where athletes showcase spectacular feats of strength and agility as they compete to be for the title of U.S. Champion. 
For more events happening in Lehigh Valley, be sure to check out our full calendar of events. 
Ready for even more fall fun? Check out more things to see to & this autumn here