Cue the Celtic music and break out everything you own that's green; Lehigh Valley has plans to celebrate St. Patrick's Day! According to Jayne Ann Recker, Executive Director of the Celtic Cultural Alliance, over 30% of Lehigh Valley's residents have Celtic roots—but everyone is welcome to partake! We've rounded up a few must-see local events, bars fit for all things Irish, and more. It's happening over the course of several days this month so mark your calendars.
☘ Allentown ☘
Pubs in Allentown's West End are hosting a pub crawl to benefit the Allentown St. Patrick's Day parade on March 11. Grab a beer, buy an official parade t-shirt, and support the event's biggest fundraiser of the year. Put on your comfiest shoes for this walking tour of the West End involving pubs, restaurants, entertainment, and roaming bagpipers. Visit them all starting at 5:00 p.m. Participating establishments include Cuzins Pub & Grille, Ringer's Roost, Volpe's, The Shanty on 19th, Greg's West End Saloon, Fairgrounds Hotel, Liberty Street Tavern, Stooge's Bar & Grille, and Sleepy Cat Urban Winery.
Raise a glass, raise the flag. March 17 at 11:45 a.m., Allentown city officials will raise the flag of the Republic of Ireland at City Hall Plaza honoring the contributions of persons of Irish descent have made to the Allentown area. The event features bagpipes, Irish Step Dancers, and comment from Mayor Matt Tuerk and members of City Hall. 
Then later in the day comes the Coronation Celebration. From 7:30 to 11:00 p.m. the Agricultural Hall Annex at the Allentown Fairgrounds families are welcome for the crowning of the 2023 King & Queen of the 64th St. Patrick's Parade. Catch live entertainment, bag pipers, and step dancers to provide genuine Irish flavor leading up to the crowning ceremony. Come back March 18 for Irish Cultural Community Day. From 12:00 to 4:00 p.m. a free family-friendly event will get you in the spirit with face painting, music, Irish dancers, hurling demonstrations, Celtic games, crafts and an Irish passport to get stamped! A snack and soft drink is included.
On March 19, experience the main event. Attend the official Parade Mass and blessing of the statue of St. Patrick is held at Immaculate Conception Church, in the original Irish 6th ward at 9:15 a.m. The Most Reverend Alfred A. Schlert, Bishop of Allentown will celebrate the Parade Mass. Following mass, set up your chair and prepare for a yearly favorite - the Allentown St. Patrick's Day Parade. The parade route will form at the Fairgrounds track near the Liberty and 19th Streets gate and proceed west on Liberty, turn north on 19th Street, west on Tilghman St. to 25th St. Then south on 25th St. back to Liberty St. Then east on Liberty and disband back at the Fairgrounds 19th St. gate. Enjoy bagpipe music, creative floats, high school marching bands, and many more marchers throughout the afternoon. Fun fact: The first known St. Patrick's Parade was held in Allentown in the late 1860s.
If you'd rather spend the afternoon getting some exercise, we hear you! Break out your green gear and Irish spirit for the 13th running of the West End St. Patrick's 5k. You'll enjoy a fast, flat, closed course with loads of people out to cheer you on in advance of the annual Allentown St. Patrick's Parade. While the course is perfect for a PR, it's also ideal for friends and family who simply want to come out and have a darn good time. 12:15 p.m. is the start for you late-risers and revelers. Watch from the digital clocks at miles 1 and 2, enjoy a fabulous post-race indoor lunch with cookies, and five-year age group awards and prizes for the best outfits. You must be able to finish the 5k in less than an hour! Anyone slower risks getting trampled by bagpipe bands on 19th Street at 1:00 p.m.- no joke!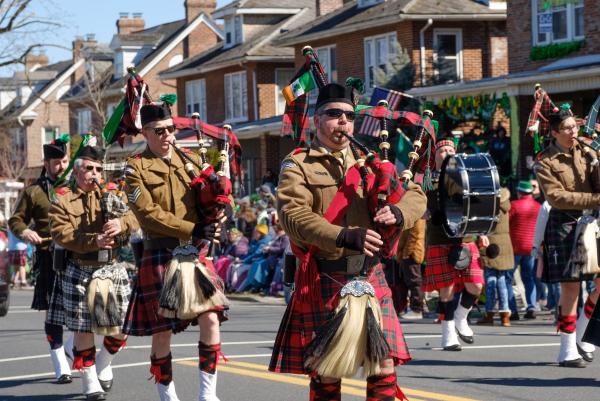 ☘️ Bethlehem ☘️
The Downtown Bethlehem Association invites you to BETH-LUM Go-Bragh, a Celtic-inspired event with music, entertainment, food, cocktail to-go trails, Irish Elves, and a scavenger hunt. Get downtown from 12:00 to 5:00 p.m. on March 11 for the cocktail trail. Adults, 21 years of age and older, can pick up St. Patrick's Day inspired cocktails from various restaurants and merchants but only with a passport. Passport holders will follow the trail throughout the Historic District and enjoy a variety of cocktail tastings. After guests sample their cocktails, they'll vote for their favorite for a chance to win the Pot o' Gold! If it's not the beer you're after, you'll have plenty of opportunity to enjoy the luck of the Irish throughout the week with the Clever Clover photo contest. Participants are invited to stroll throughout the downtown Historic District, from March 11 through March 17, searching for various items on their Clever Clover Card to win. Find an item, snap a pic, and upload it to the contest page. The winner with the most luck and most uploads will be in the running to win a prize fit for a leprechaun!
For the second year, ArtsQuest is proud to present Sláinte, a celebration of Irish heritage, Thursday, March 16 through Sunday, March 18, 2023. We can hear the fiddles and taste the whiskey now, but you'll be able to for four days during this festival focused on the traditions of the Emerald Isle. Wear your green and be ready to tap your feet to the tune of several bands from Ireland. Donegal Square / McCarthy's Red Stag Pub and Whiskey Bar's own, Neville Gardner, will help take visitor's experience to the next level through traditional food and whiskey pairings. Sláinte is one event where you're guaranteed an immersive experience.
Come for the drinks, stay for the music. From Thursday to Saturday the Irish Heritage celebration will feature live bands from the Celtic and Lehigh Valley regions including Poor Man's Gambit, Chivalrous Crickets, Fig for a Kiss, The Young Dubliners, Piper's Request and many more. 
Not to be outdone by seasoned performers, the second annual Sláinte youth fiddle competition will be hosted 11 a.m., Saturday, March 18th. This free event will showcase fiddlers in two groups, 13 years of age and younger and 14 to 18 years. The fee to compete is $19 with the top three winners taking home a cash prize.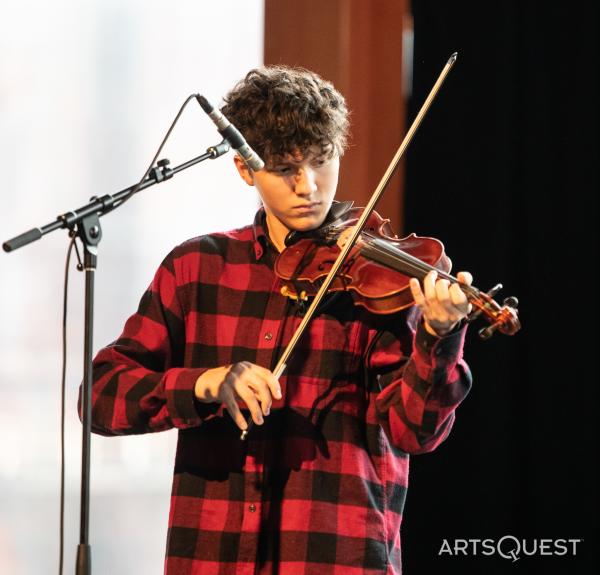 ☘️ Easton ☘️
In Easton, Porters' Pub and Restaurant is prepared to kick off your St. Patrick's Day with the breakfast of champions. We're talking about a traditional Irish breakfast, complete with two eggs, breakfast potatoes, grilled tomatoes, baked beans, roasted mushrooms, black pudding, grilled rashers, and soda bread. That's at 10:00 a.m. on Friday, March 17. Then, 12:00 p.m. opens up the full menu. There will be Shepherd's Pie, Corned Beef and Cabbage, and Guinness Lamb Stew - just to name a few! Stick around for a performance by the O'Grady Quinlan Irish Dancers at 5:30 and 7:30 p.m.
Join in on some shenanigans during the Easton St. Patrick's Pub Crawl on March 11. Patrons 21 years and older can sign-up to participate for Saturday's event. Registration begins at 2:00 p.m. and ends at 4:00 p.m. at Separatist Beer Project. The cost of a ticket is $20 in advance or $25 at the door. Pub crawlers get food and drink specials at every stop and chances to win hundreds of dollars in gift cards to local restaurants. Each ticket also grants entrance to the after party sponsored by Rivals Sports Bar & Restaurant where there will be live music and free food for pub crawlers. Participating pubs and eateries include 3rd and Ferry, The Bayou - Easton, Black & Blue and more. It's a walking event and will happen rain, snow or shine so wear as many layers of green are necessary to get you from one place to the next comfortably! 
Now through March 17, the Easton Area Chamber of Commerce is excited to present the Shamrock Shuffle to promote and support our local businesses. When you spend $10+ at any of the participating businesses and send your receipt to (484) 264-6630 and you will be entered to win the grand prize of a hot air balloon ride for 2 presented by Unity Bank just for shopping local. Winners will be drawn and announced on March 17. 
☘ Raise a Glass: Local Celebrations ☘
A visit to McCarthy's Red Stag Pub is a must during St. Patrick's Day. From their Best Legs in a Kilt contest to whisky tastings, live music, and so much more, you'll be set for the most authentic experience around. Don't forget to swing into Donegal Square to admire their selection of kilts! 
For more St. Patrick's Day happenings, check out our Events Calendar.