When it's cold outside, few things warm our bellies like a steaming cup of hot chocolate. It's sweet. It's rich. It's a crowd pleaser every time. Make your rounds at some of Lehigh Valley's greatest wintertime adventures like skiing and snowboarding at Blue Mountain and Bear Creek Mountain Resort, indulging in some friendly competition at Skirmish Paintball, or even after strolling along one of Lehigh Valley's best walking trails. Then, when you're frozen solid and need to thaw out, stop off at one of these cafes for a warm cup of hot chocolate. 
We may even suggest incorporating it into your date night! 
---
Quadrant Book Mart ​
20 N. 3rd St., Easton
This place is just so cozy. It's where you want to go for a great breakfast and a good book. We're here for the hot chocolate, though. And what pairs better with reading than a warm cup of chocolatey goodness? Served in a glass mug, the hot chocolate at Quadrant is topped with whipped cream and chocolate syrup and is simply perfection. We imagine this is one place we could get wrapped up in a book and end up spending all day here. Not sure what you want to read? Peruse their shelves! Bookworms and hot cocoa connoisseurs are welcome.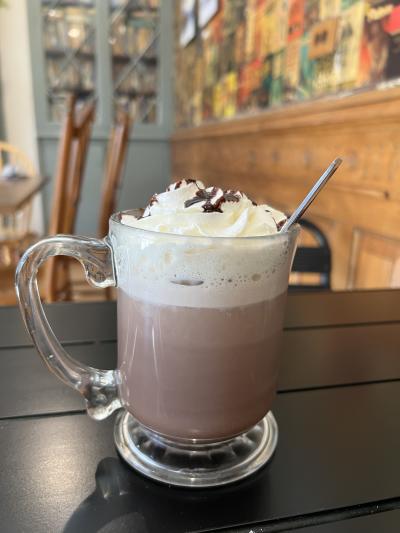 The Joint Coffee Co.
77 W. Broad St. #18C, Bethlehem
This hot chocolate is so smooth and frothy. It makes for a perfect midday pick-me-up that'll give you enough sugar to keep your day going. A stop at The Joint Coffee Co. means a warm, community feel and an excellent beverage every single time. No matter the time of day, it's pretty popular so you may want to consider taking your cup to-go and explore all downtown Bethlehem has to offer. Check out their location in Whitehall, too.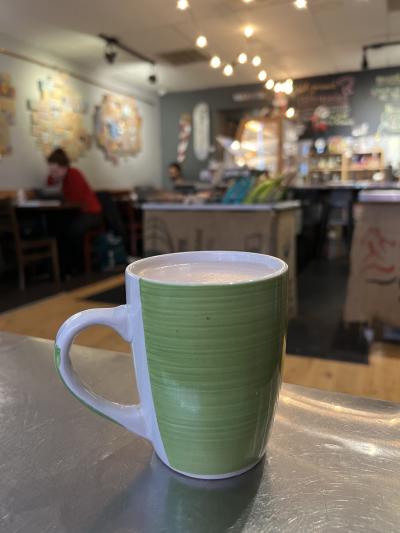 The Chocolate Lab
446 Main St., Bethlehem
Step into a world of sweetness and indulgence at the Chocolate Lab. Score the perfect gift, with hand-dipped chocolate wrapped and ready to go. It may not be staring at you through the glass case, but a hot chocolate here is well worth asking for. Grab your cup and have a seat near the window. Sip and people watch, as people come and go from Hotel Bethlehem and stroll Main Street. If you feel like taking your cup to go, the Chocolate Lab is right next door to the Moravian Book Store, a favorite spot for a new read.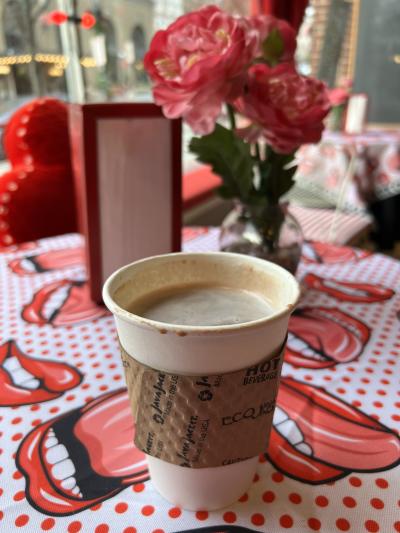 ThreeBirds Coffee House
226 Bushkill St., Easton
We were surprised to find that when ordering a hot chocolate at ThreeBirds, the follow-up was, "would you like that sweetened?" We never thought that'd be an option but it is. Ask for it straight up, the way they make it standard, for a bit of a bitter yet delicious taste. This is a perfect place to study, read, and converse or stop through before a day of activities in Easton. Sip that hot chocolate while you check out the birds, Dorian and Beetle! They say hello back.