Speakers
 
Michael Chapaloney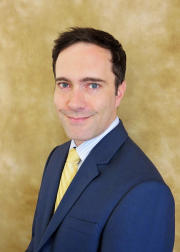 Michael Chapaloney is Executive Director of the Pennsylvania Tourism Office at the state Department of Community and Economic Development. Previously, Chapaloney was Director of Marketing & Sales at Whitaker Center for Science and the Arts, Harrisburg, after serving as Communications Director in the state tourism office.
Past experience includes the state Department of Community and Economic Development, the state House of Representatives where he conducted media relations and speechwriting, and the Pennsylvania Newspaper Association. He is a graduate of Clarion University of Pennsylvania and is a life-long resident of the Commonwealth.
Anne Dunn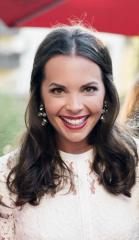 Anne Dunn is Regional Account Manager for Cvent where she engages with CVBs, Convention Centers & Hoteliers to generate stronger economic impact with the help of marketing efforts across the Network. All opportunities are geared toward generating incremental business, reaching new planner organizations while providing marketing campaign performance insights throughout the partnership.  
Prior to joining Cvent, Anne was a Regional Account Manager for Orbitz Worldwide providing marketing efforts to generate incremental business among leisure travelers. 
Anne is a graduate of Ohio University and currently lives in Indianapolis, IN with her Husband Teddy and dog Rosie.
Charlene "Ignites" DeCesare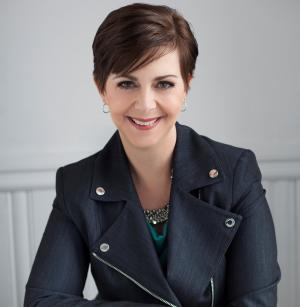 Charlene DeCesare has been a trusted advisor to executives and organizations around the world for more than two decades. As CEO of Charlene Ignites, LLC, she specializes in helping smart, ambitious business builders accelerate growth at the intersection of sales and marketing.
Before developing her personal brand into a full-time business venture, Charlene co-founded the multi-million-dollar company, EdAssist, now owned by Bright Horizons. Prior to that, she spent 10 years at Gartner, Inc. leading an international sales team, and helping the most respected technology companies in the world extend their brand message. Charlene was also a membership growth leader at the Institute for Corporate Productivity (i4cp), and the Vice President of Sales & Marketing at Boardroom Events. Throughout all stages of her career, she has become well-known for her ability to energize others while creating rapid, sustainable growth.
Charlene has a B.S. in Communications from Emerson College and an M.B.A. in Sales & Marketing from Rivier University. She is a Professional Member of the National Speakers Association and a Nationally Certified Brain-Based Success Coach. She lives on a lake in Salem, NH with her husband and two children.
Kelly Huth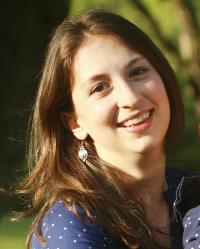 Kelly Huth is the Assistant Communications Coordinator for the Greater Easton Development Partnership, serving the nonprofit programs of Easton Main Street Initiative, Easton Farmers' Market, Easton Public Market and the Easton Ambassadors. Prior to GEDP, the Syracuse University grad worked in Corporate Communications for PPL, and for six years before that, as Food and Features Editor for The Express-Times and lehighvalleylive.com.
Bryan Lavin, MBA, CHE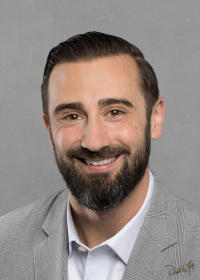 Bryan Lavin is a natural problem solver and Professor of Hospitality Marketing at Johnson & Wales University in Providence, RI where he works closely with his students to find implementable solutions to real life problems.  For more than a decade Bryan has been living the destination marketing life working for the DMOs in Chicago, IL & Providence, RI before making the leap to academia – it was during those years as a sales leader that Bryan honed his problem solving skills to unlock the natural connections between planner and supplier.  
He has also been a long-time member and contributor to Meeting Professionals International both on the International and Chapter levels and is currently serving as incoming President for the New England Chapter where he is guiding a team to deliver outstanding education experiences to their membership.  
Bryan's "take our work seriously, but not ourselves" mindset will be sure to have you thinking a little more creatively.  He is a little bit too obsessed with the sport of CrossFit, drives a sweet minivan, LOVES coffee, and lives in beautiful Mansfield, MA with his wife, daughter, and soon to be named new addition!
Jon Lunger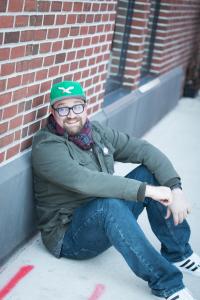 Jon Lunger is a marketing professional and comedian from Bethlehem, Pennsylvania. For more than a decade, Jon has worked as part of the marketing team at ArtsQuest, a non-profit arts organization dedicated to providing access to the arts for the residents of the Lehigh Valley and beyond.
He started with the organization as an intern in 2005 and now leads the marketing, merchandise, and box office departments for the organization. Jon is a graduate of Mansfield University of Pennsylvania and the Upright Citizen's Brigade Theatre's training center in New York. He loves dogs, cats and comic books, and would love to talk about flavored seltzer water with you.
Katie Nork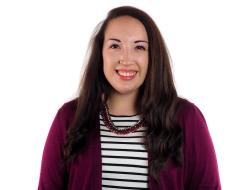 Katie Nork is the Director of Marketing of the PPL Center, a state-of-the-art multipurpose arena in downtown Allentown, seating 10,000+ for concerts and 8,500+ for Lehigh Valley Phantoms hockey games. As director, Katie oversees the development and execution of all marketing plans for the Lehigh Valley Phantoms, proud AHL affiliate of the Philadelphia Flyers, as well as all concerts, sporting events, family shows, and other events at the facility.
Katie graduated from East Stroudsburg University with a Bachelor of Arts degree in Communication Studies, a Public Relations concentration, and minors in Mathematics and German Studies. Through various roles in event marketing, venue management, and radio promotions, Katie has built valuable relationships with media partners and industry professionals at the local and national level. These experiences, coupled with her passion for live entertainment and professional hockey, have enabled Katie to grow creatively and market a diverse lineup of events to various demographics through traditional media buying processes, effective digital media strategies, creative promotions, grassroots efforts, and more.
Patricia Stofanak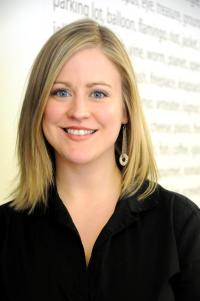 Patricia Stofanak is a vice president at Vault Communications, a full-service marketing communications firm providing public relations, social media, graphic design and advertising/marketing services. One of the largest marketing communications firms in the Philadelphia region, Vault has executed compelling campaigns that drive results for some of the nation's most reputable brands, companies, and nonprofit organizations.
For more than a decade, Patricia has helped develop and lead marketing and communications plans for clients including the National Pest Management Association, Verizon FiOS, BASF Plant Science, Airgas®, an Air Liquide company, Aqua America, Weis Markets, Herr Foods Inc., Discover Lehigh Valley® and more using a strategic mix of media relations, executive positioning, advertising, social media and other initiatives to benefit her clients. She's traveled the country to conduct media training and regularly speaks on the topics of crisis communications, marketing across four generations and using social media to drive engagement and boost sales.

Presenting Level Sponsors