Lehigh Valley Destination Services
Let us take your event to the next level. From catering to off-site happenings and everything in between, the Discover Lehigh Valley team is ready to go the extra mile to ensure your event is a success.
You'll discover a region rich in things to take attendees out of the boardroom and into an experience that they won't soon forget. Browse our roundup of things to do and award-winning restaurants dotted along tree-lined Main Streets. 
When you host your event in Lehigh Valley, you're investing in a region rich in culture and history. Let our destination services team help take some of the stress off of your back. Available services include site visits, welcome materials, media services, in-room amenities, VIP experiences, unique activities, dining recommendations, and more—all working to provide a customized touch for your event. 
Best of all? These services through Discover Lehigh Valley come at no cost to you. To get started, connect with our team below or submit a services request form.
---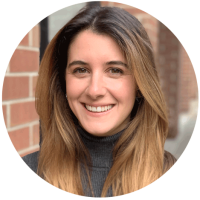 Bree Nidds, VP of Sales
Let's talk about our distinctive spaces for inspired meetings and create a memorable meeting experience!