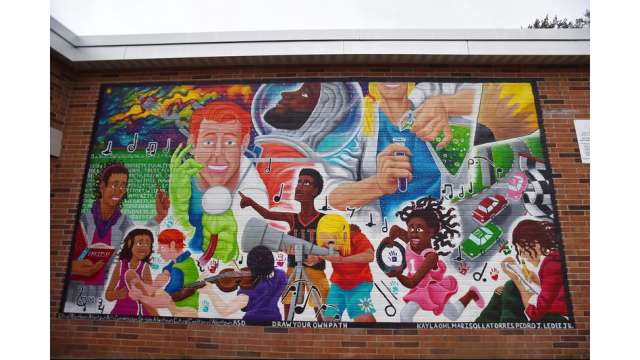 'Draw Your Own Path (2018)', Pedro J. LeDee, Jr.
Artist: Pedro J. LeDee, Jr. Location: Union Terrace Elementary School Description: Draw Your Own Path is a surrealistic style mural featuring several Allentown children, each with their own goals, interacting and sharing their dreams for the future. The groups and individuals represent characteristics we want our future guided towards: diversity, determination, reliability, cohesiveness, and acceptance. The overall message is to dream your own dream and live a life only you can proudly create.
Credit: Pedro J. LeDee, Jr.