Need a getaway, but have no idea where to begin?
Discover Lehigh Valley offers a number of suggested trip itineraries so you'll never have to guess what to discover next. View the sample itineraries below.
A Winter Wonderland in Lehigh Valley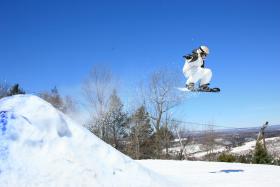 Lehigh Valley is home to ski resorts and plenty winter activities to keep you busy during the colder months.
Bear Creek Mountain Resort is a family-friendly resort featuring skiing, snowboarding and snow tubing. You'll find 21 trails on 86 skiable acres, as well as five tubing lanes and three terrain parks. Enjoy warming up in the beautiful lodge with slope side views of the mountain.
Ski Pennsylvania's highest vertical at Blue Mountain Ski Area featuring 39 trails, including two glades and 5 terrain parks. Ride the region's only high-speed, detachable, six-person lift. If you've got non-skiers and boarders with you, you'll still have fun on the 21 snow tubing hills at Blue.
The Valley's Temptations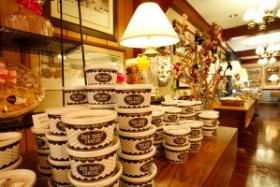 Delight your senses as you indulge in some of Lehigh Valley's most delicious culinary offerings.
Since 1889 visitors have enjoyed the most modern old-fashioned market in the east. The Allentown Fairgrounds Farmers Market offers the freshest meats, produce and baked goods year-round.
Then make sure to cure your craving!  Josh Early Candies offers over 400 varieties of candy that will satisfy your sweet tooth.
The Ultimate Youth Excursion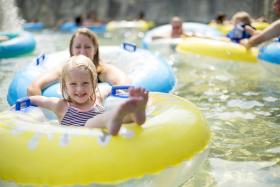 Your campers will love soaking in the Lehigh Valley's summertime fun.
Experience thrills and chills at Dorney Park & Wildwater Kingdom, one of the Northeast's most popular amusement and water parks. Take an action-packed guided trip down the Lehigh River with Whitewater Rafting Adventures.
Ever wonder how crayons and markers are made?  The Crayola Experience™ is a colorful experience for children of all ages.
Martin's handmade guitars have been shaping the music world for over 170 years.  See the entire production process at the Martin Guitar Factory in Nazareth.
A Scholastic Discovery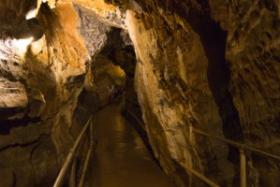 Show your students how much fun learning can be with an educational adventure through Lehigh Valley.
Experience ancient rock formations as you journey through the underground world of Lost River Caverns, full of stalactites, stalagmites and 52° temperatures year-round.
Take a voyage through the Lehigh Canal aboard the Josiah White II, a mule drawn boating experience that teaches about America's early towpath canals.
Relive Moravian history as you tour the Colonial Industrial Quarter, home to an outstanding concentration of manufacturing trades during the early years of Bethlehem. Some of the buildings that housed these trades are still standing in the Quarter.
Welcome to Christmas City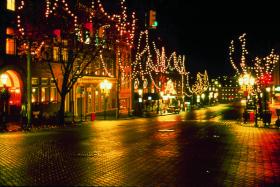 A little town called Bethlehem was named on December 24, 1741 and is known as the Christmas City. What better place to spend the holiday season?
Step into Bethlehem's past at the Moravian Museum, where guides in traditional costumes will enlighten and entertain you. You can forget the malls this holiday season and treat yourself to an old fashioned shopping experience on Main Street in Bethlehem.
Crafters, carols and ethnic delicacies can be found at Christkindlmarkt, the largest holiday market on the east coast. You'll also find Christmas City Village, an open-air Christmas market nestled in the heart of the Historic Shopping District during the holidays. Enjoy a moving musical performance by the Bach Choir of Bethlehem, America's oldest Bach choir.
Made in Lehigh Valley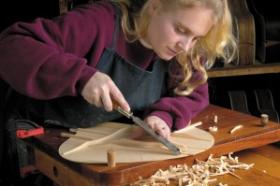 Lehigh Valley has been a hub of American industry for more than 200 years. Come see for yourself how some of the world's most famous products are produced.
Martin's handmade guitars have been shaping the music world for over 170 years. See the entire production process as you tour the Martin Guitar Factory in Nazareth. Afterwards, relive your colorful childhood memories at The Crayola Experience™ at Two Rivers Landing.
Enjoy an intimate experience at one of the Lehigh Valley Wine Trail's eight family owned vineyards and wineries. Designated an American Viticultural Area (AVA) in 2008, the Lehigh Valley is Pennsylvania's fastest growing wine region. Then take a journey through the history of the company that got America rolling at the Mack Truck Museum.
Arts & Culture of Lehigh Valley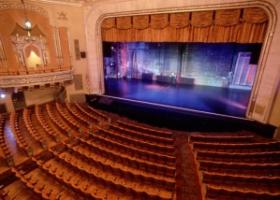 From internationally acclaimed performers to visual riches, the Valley offers a wealth of historic treasures.
Revisit classic Shakespearean stories and contemporary plays at the Pennsylvania Shakespeare Festival each summer at DeSales University. The world-class Allentown Art Museum of the Lehigh Valley features 14th – 17th century European paintings, 200 years of American art and international textiles.
From star-studded musical performances to nationally-known comedians, enjoy a night out on the town at State Theatre Center for the Arts in Easton. A visit wouldn't be complete without visiting the ArtsQuest Center at SteelStacks, an incredible year-round entertainment venue set among the iconic Bethlehem Steel furnaces.
Caution: Men at Play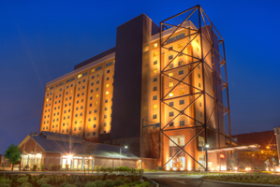 Nothing says brotherly love more than sharing a trip filled with food, sports and a night at the casino.
With award-winning craft beer and food, Allentown Brew Works is the perfect place to indulge in a round of drinks and dining. Hear the crack of a home run at Coca-Cola Park, home of the Lehigh Valley IronPigs, AAA affiliate of the Philadelphia Phillies.
Feeling the need for speed? Visit Lehigh Valley Grand Prix, an indoor karting facility where you'll reach speeds up to 45 mph! Wrap it all up with a trip to Wind Creek Bethlehem (formerly Sands® Bethlehem), home to over 3,000 slot machines, plenty of table games and seven restaurants/bars.