The Great Allentown Fair
August 31–September 6, 2021
---
Stay up to date on Lehigh Valley tourism, events, and happenings. Sign up for Discover Lehigh Valley's eNewsletter. 
---
Now in its 169th year, the Great Allentown Fair (held on the Allentown Fairgrounds) offers a fun and educational experience starting on the Tuesday before Labor Day weekend and ending on the Monday holiday. Dedicated to supporting the achievements of farmers, gardeners, and homemakers, the Pennsylvania State Fair invites guests to learn about agriculture while spending an exciting time riding rides, playing games, and musical performances. It serves up tantalizing international cuisine, live concerts, thrill shows, and the latest in gizmos and gadgets.
---

Agriculture
The annual operation of The Fair for more than a century-and-a-half is testament to the viability and durability of the nonprofit Lehigh County Agricultural Society's mission conceived in 1852. The 21st Century version of the Fair is steeped in the tradition of its rich agricultural roots while highly emphasizing education for the non-agrarian public. Its diverse entertainment offerings attract attendees of all ages and tastes. The abundant activities that occur on The Allentown Fairgrounds year-round support the mission and perpetuation of the Fair while providing the Lehigh Valley one of its premier destinations.
Trade shows in Agri~Plex, the area's largest expo center, two restaurants, a dinner theatre and the famous Fairgrounds Farmers Market combine to make the 46-acre fairgrounds located in the city's beautiful west-end a hub for enjoyment, commerce, and tourism.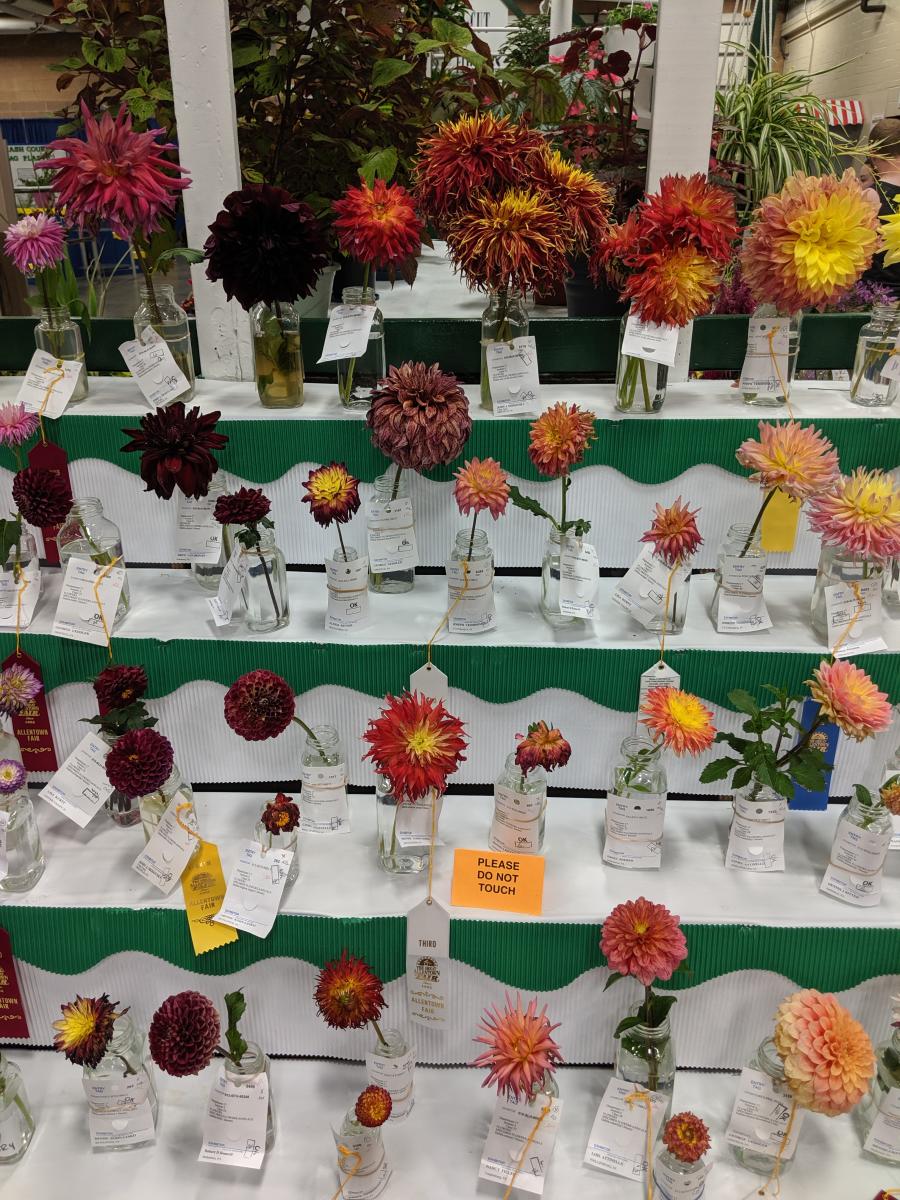 ---
Music Lineup
The 2021 Great Allentown Fair will feature musical headliners—live and in-person—at the Fairgrounds. Grandstand headlines include country music superstars Toby Keith (performing September 2, 2021) and Carrie Underwood (performing September 3).
---
Hours
The hours of the Great Allentown Fair are:
August 31, 2021: 4 p.m.–11 p.m.
September 1–5, 2021: Noon–11 p.m.
September 6, 2021: Noon–10 p.m.
---


Admission
Regular admission to the Great Allentown Fair is $8 for ages 13 and up. Kids 12 & under are free. Admission for senior citizens (65 and older with ID) is $4 after 2:00 p.m. on Wednesday September 2. 
Take advantage of discounts on select dates and times during The Fair, like the Preview Night on Tuesday, August 31 when admission is only $4. Or "Weekdays Under the Wire" when everyone gets in free from noon–2 p.m. on September 1–3. 
---
Getting in and around
Parking is available on site through Tunnel Gate 7 off of Liberty Street for $10 per vehicle during The Fair. Prepaid premium parking is available in advance for $30. Browse the map of the fairgrounds to plan your route.
---