It's the most wonderful time of the year! The ultimate holiday celebration officially begins tomorrow, November 16, in Bethlehem, the Christmas City. Through the end of the year, visitors have the opportunity to enjoy group tours, history and heritage events, musical performances, and the best of holiday shopping at Christkindlmarkt.
The Top 5 things I'm looking forward to most this year in Christmas City include: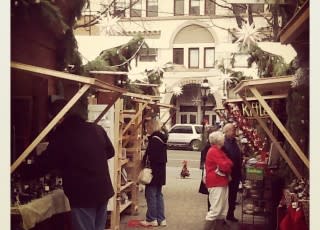 Christmas Tree Lighting Ceremony and Christmas City Village – My favorite part of the holiday season and often the most culturally iconic, will take place on November 29th at Payrow Plaza. The giant Christmas tree will be lit as well as the Advent candle while everyone stands together singing carols.
November 29 is also the first day of Christmas City Village the authentic German Weihnachtsmarkt, made of 35 decorated wooden huts filled with gift ideas and traditional cuisine. Joy to the world!
Gingerbread House Contest – I don't know about you, but I love gingerbread everything, lattes, cookies and especially houses.
The Gingerbread House Contest will feature several categories including traditional gingerbread houses, authentic reconstruction gingerbread houses modeled after famous buildings in Lehigh Valley as well as student and family gingerbread houses. I can't wait to see the unique creations that everyone comes up with!
Live Performances – The holiday season wouldn't be complete without seeing performances of The Nutcracker, A Christmas Carol or the Moravian Christmas Experience.
Also, to keep the tradition and spirit of Christmas alive, the 35th Annual Bethlehem Christmas Pageant will retell the story of Christ with an outdoor show at the Rose Garden with narration, singing and live animals.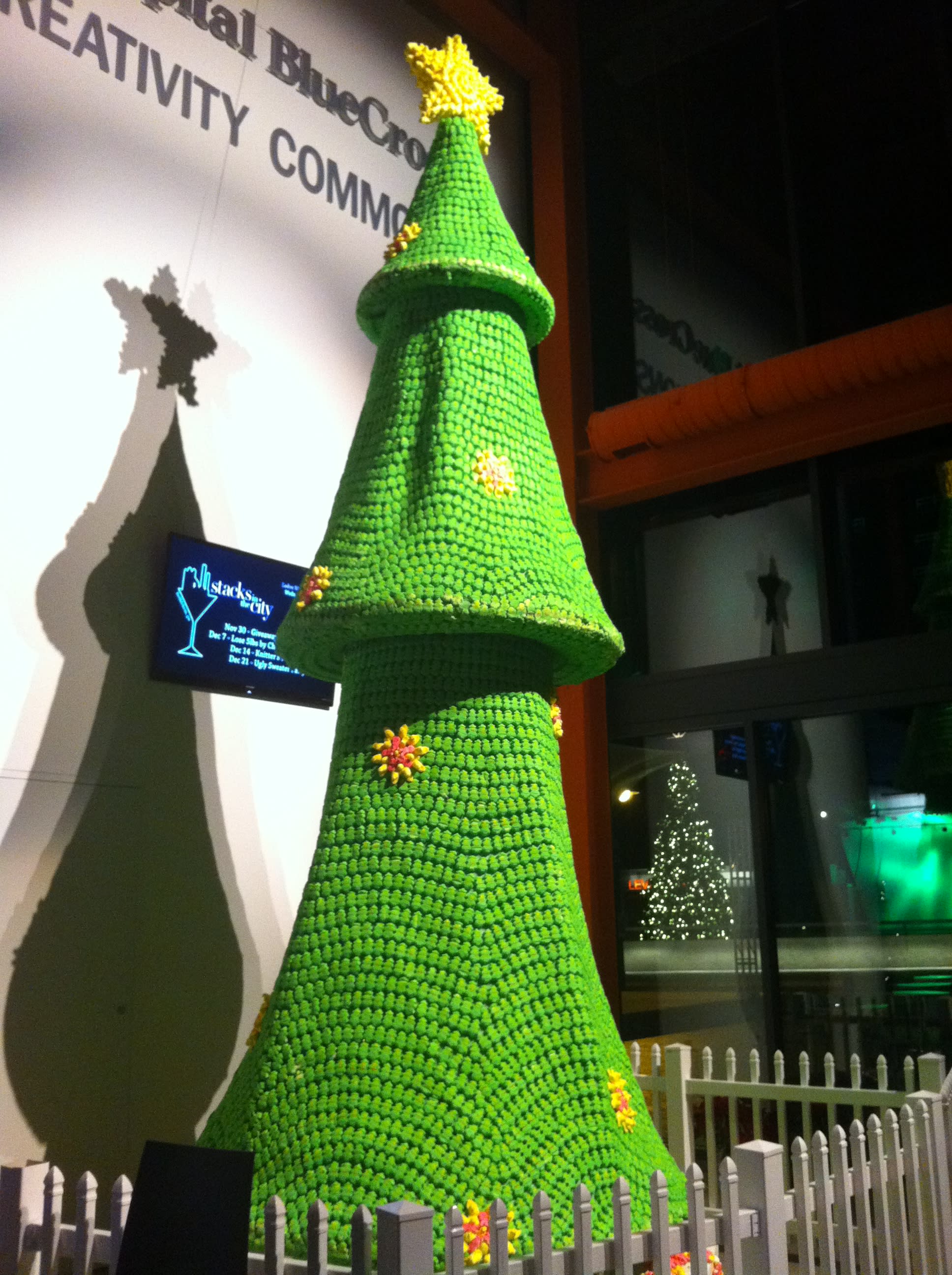 Peepsfest – A free interactive family-friendly event, Peepsfest is the perfect two day celebration to conclude 2013. From December 30th-31st at the ArtsQuest Center, enjoy live music, crafts, a giant Coca-Cola® Polar Bear made entirely out of Peeps, Dutch Springs' dog sled team, a family disco lounge, a diorama competition, and did I mention penguins?
Peepsfest also includes a 5k, and culminates with the Peeps Chick Drop and fireworks at Levitt Pavilion.
Horse-Drawn Carriage Rides – I can't imagine anything more romantic than taking a tour through Historic Downtown Bethlehem glowing with Christmas lights and holiday cheer.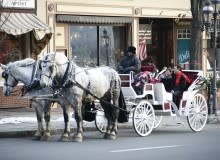 You can also take carriage rides through SouthSide Bethlehem and the Bethlehem Steel Corridor to see the rich steel history and architecture in a beautiful white Vis-A -Vis Carriage.
More information on all of the events and special happenings in Christmas City can be found online at www.ChristmasCity.org or stop by any visitors center for a brochure.