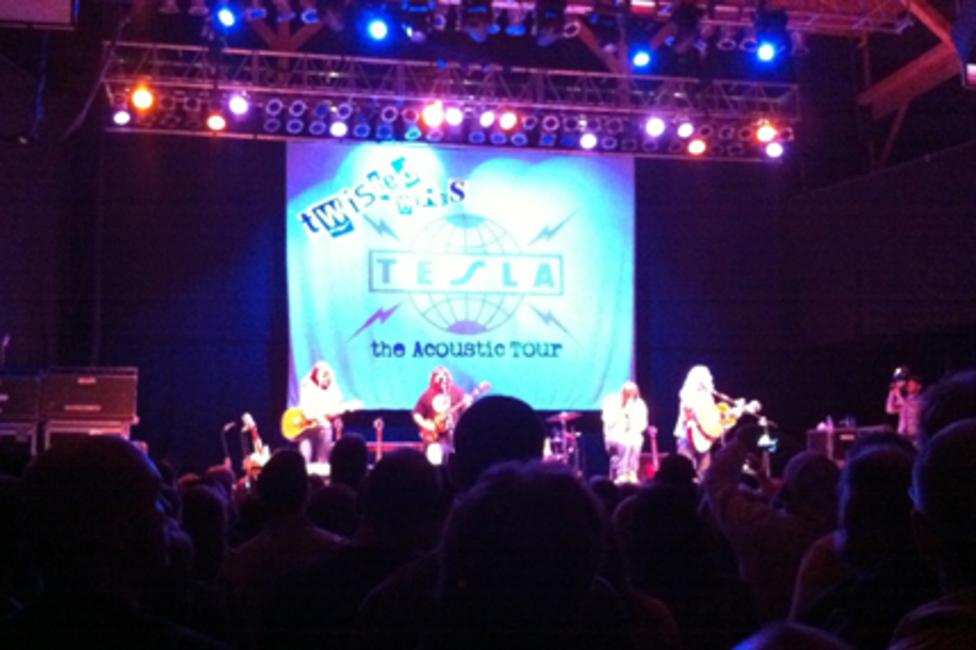 If you're a fan of Tesla you'll definitely know the rest. This hair-metal band from Sacramento, CA invaded Penn's Peak just over a week ago and I wasn't going to miss it. Thanks to some long time friends, I found myself with some great tickets. My wife and I, along with a few buddies (Raven, Kratzke and Hec, told them I'd give them a shout out), found ourselves a driver and hit the highway for a night at "The Peak." It had been quite a long hiatus since I was at the mountain, in fact it was for a wedding (I'm happy to report the couple is still married and doing well).
The acoustic show was fabulous as they played a few songs off their current album, Twisted Wires, and a ton of songs from their catalog over the years, like Modern Day Cowboy, Hang Tough and the all too familiar Signs ... to name a few. The venue is a great place to see a show and the capacity crowd of almost 1,500 wasn't disappointed as these guys really rocked this night. I've had the luxury to see them about 10 times over the years and I would put this show up against any. From the venue – to the crowd – to the friends I shared the evening with, it was a great night all around. The best part was having that designated driver for the trip back into Lehigh Valley.
So if you're looking to kick a little . . . then I would strongly urge you give Penn's Peak a consideration if you haven't already.