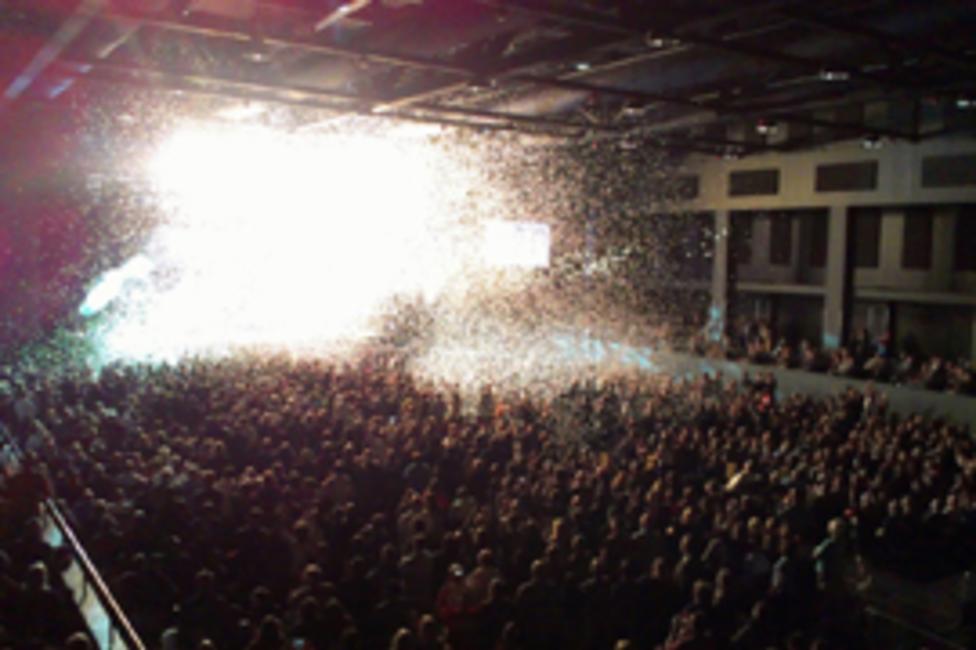 When my father said he had an extra ticket for the Yes show at Sands Bethlehem Event Center, I scooped it up in a second.
The band, which got its start on semi-psychedelic prog-rock in the 1970s, was played in my childhood home on a regular basis. I remember multiple vinyls being spun and knowing "Roundabout" and "Owner of a Lonely Heart" by heart by the time I was seven.
So, being able to see Yes again (I first saw them at Musikfest a few years back) was a no brainer.
For a band that has been together since Richard Nixon was in office, they sure had a lot of energy, a touch of whimiscalness and a love of the sold out crowd. Before the show began, there were people talking about how they planned on playing three full albums straight through. A man who drove from Pittsburgh said that they were, for sure, going to play some of their most iconic work.
And, they sure did. Yes went on at 7:00 p.m. and, with only a 15 minute intermission, played straight through 10 p.m. They played the albums "The Yes Album," "Going for the One" and "Close to the Edge" in their entirety.
The show was phenomenal and our seats, which were in Suite 1 overlooking the sea of people, could not have been better. Suite seating at Sands Bethlehem Event Center includes a few complimentary drinks and snacks  and the view, well, the view is so good that every once in awhile you pinch yourself to make sure you're reminded that, yep, you're in Bethlehem.
This is right in our backyard.