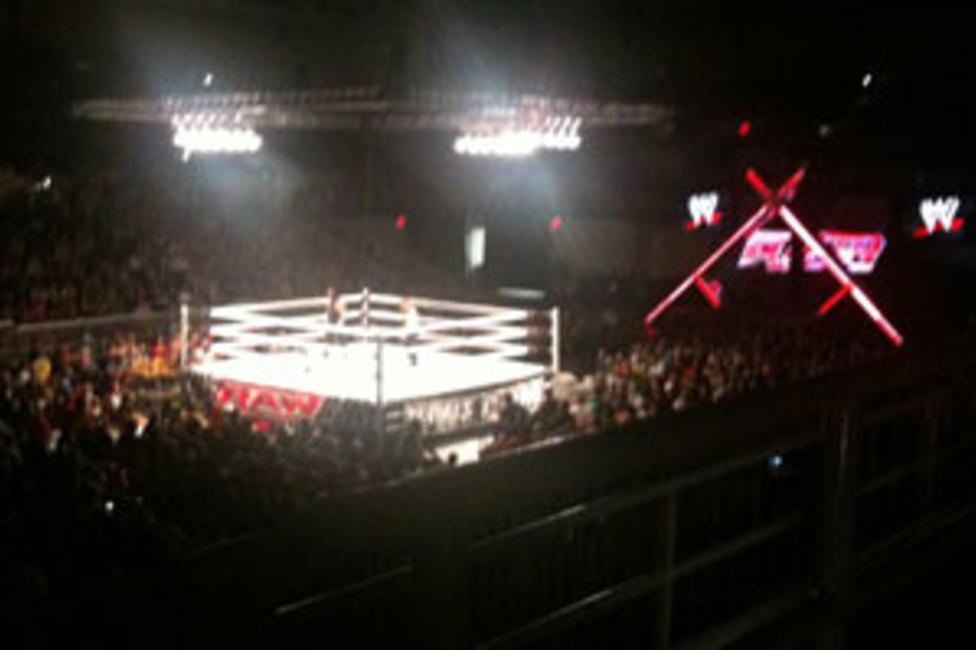 Last Friday night I was given the opportunity to watch a live WWE spectacle, known as RAW, right here in Lehigh Valley. This wasn't a first for me, but it was the first time in almost ten years I'd been at a live event and also the first time in 10 years that I'd watched wrestling. But there I was in line at Stabler Arena.
The crowd hasn't changed a bit ... it's as young as it ever was with a little bit of everyone else mixed in. People still go crazy over the merchandise. So once I was in the arena and past the merchandise vendors, I went to my seat and took a look around.
This show was a house show, meaning it wasn't going to be filmed or streamed live on television, but the crowd didn't seem to notice or mind. The folks at WWE also introduced an interactive screen that displayed tweets sent with the #WWEBethlehem hashtag or texts to a certain number in between matches.
On to the action, where there were three championship matches throughout the night; The Diva Championship, the USA Championship and the Tag Team Championship. The crowd gave Jon Laurinaitis the most heat, but I'm not sure if that's a wrestling thing or a Penn State thing (Laurinaitis was a LB at Ohio State). The most noise and loudest chants came at the end for John Cena. It didn't surprise me, based on the amount of his merchandise that was being worn in the arena, you can tell his is THE face of the current WWE. For results, here is a full article on entire show.
But the moment of the night for me came in the second match of the undercard. Bray Wyatt came down the ramp and into the ring, a cappella singing "Mother" by Danzig. (Thank goodness they put the names of the wrestlers on their entrance screens.)
The crowd was fantastic. I don't know if they sold out, but that was the loudest crowd I've ever heard in Stabler Arena. Have you ever been to a live wrestling event? Lehigh Valley has been home to plenty of events and the Allentown Agri-Plex used to be a common stop.