Many of the late William Baziotes' artwork was inspired by his love of poetry and ancient art. His interpretations of these mediums toward canvas resulted in some of the most exciting, engaging, and beautiful surrealist watercolor work of his time.
The Pittsburgh-born artist's work, who lived from 1912 to 1963, will be on display at The Allentown Art Museum of the Lehigh Valley through August 23, 2015. in the Payne Hurd Gallery.
The exhibit is another example of the Allentown Art Museum's dedication to bringing in culturally significant works of art for area residents, and visitors, to enjoy.
According to the museum Baziotes  was an important contributor to Abstract Expressionism who also upheld the mysterious, dreamlike, and poetic aspects of Surrealism.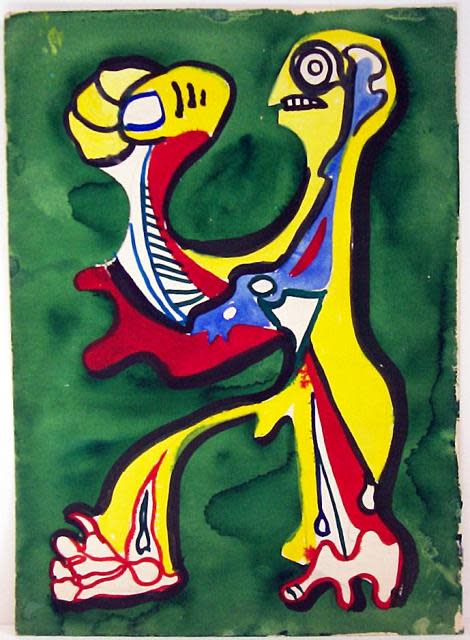 "Born in Pittsburgh and raised in Reading, Pennsylvania, Baziotes moved to New York City in 1933. He attended the school at the National Academy of Design and then worked on the New Deal Projects sponsored by the Roosevelt administration during the Great Depression," according to the museum.
Baziotes met American painters Jackson Pollock and Robert Motherwell, who were also influenced by surrealism.
"His first one-man show was at Peggy Guggenheim's Art of This Century Gallery in 1944. He taught at the Brooklyn Museum the Museum of Modern Art, Hunter College, and New York University. In 1965 the Guggenheim Museum held a Memorial Exhibition. "I want my pictures to take effect very slowly," the artist wrote in 1947, "to obsess and haunt."
View Baziotes' Surrealist Watercolors exhibit on display now at The Allentown Art Museum of The Lehigh Valley and judge for yourself just how deeply his work can move.
This exhibition has been supported through the generosity of the Audrey and Bernard Berman Endowment Fund, the Leon C. and June W. Holt Endowment, the Pennsylvania Council on the Arts, and the National Endowment for the Arts.