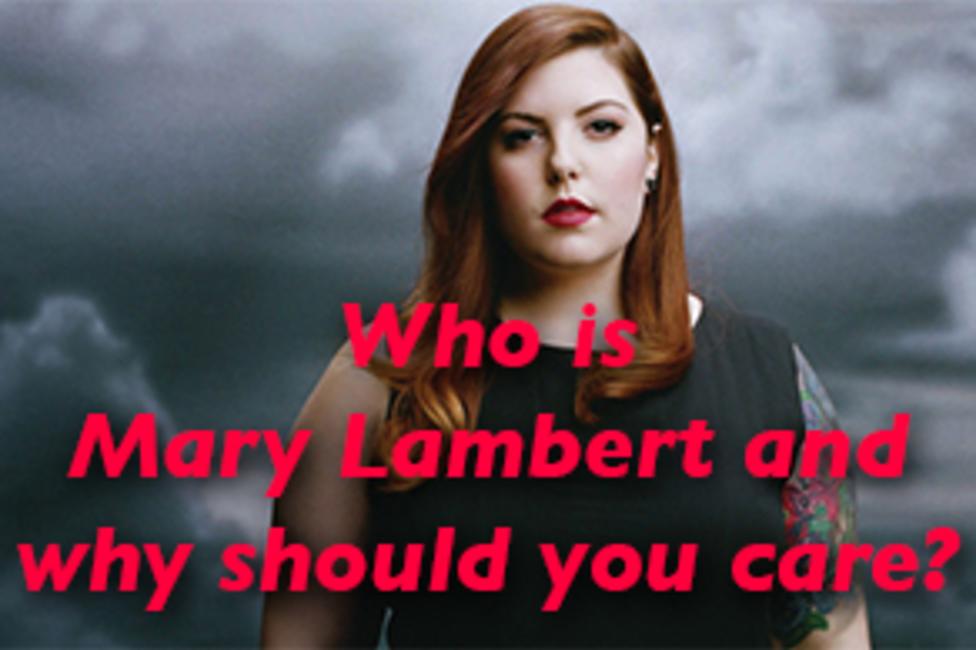 Mary Lambert is playing at the Musikfest Cafe at SteelStacks in Bethlehem on March 30 and you may not know about it. Why? Because she's "relevant."
Let's be honest. Some current complaints about popular Lehigh Valley music venues (even if they are bringing in some incredible acts, like Hall & Oates and Marilyn Manson, on a regular basis) are that the artists booked there may not be "relevant."
That term  is used on social media basically as an indicator of how recently an artists has released a charting hit. Or if they are in their Facebook feed. Or if they are reaching a million views on YouTube.
Sure, maybe a band or singer/songwriter with a bunch of hits in the 90s may not be relevant in terms of the current radio/Spotify/YouTube play, but the fact that they are including Lehigh Valley in their touring schedule is phenomenal (take the recent Gin Blossoms concert for example). Lehigh Valley crowds love that because the shows sell well, but there are still those who are clamoring for more... well... relevance.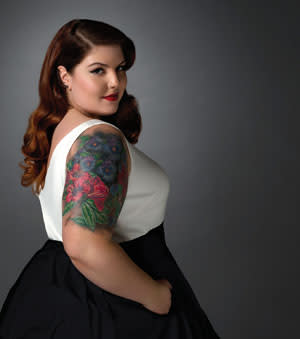 So, what about those currently relevant artists? Well, they are coming to the area as well, but you just may not be as aware of them. See, they may not have been famous since the 90s.
Mary Lambert's just on her way up in the world of pop music and her resume isn't exactly paltry. She earned her current fame by singing the hook/chorus (and most memorable portions of) Macklemore and Ryan Lewis' "Same Love." The song is currently a double platinum hit and if you think you haven't heard it, you probably still know it. If I hummed it to you, you'd be like "Yep, I know that song!"
Mary Lambert is not only a powerhouse of a singer, she's also a positive cultural force for a ever changing and accepting pop culture that's more relevant than anything you'll see on cable TV this week.
In many ways, Lambert isn't your typical major-label pop artist. Inspired by confessional folk singers as well as spoken-word performers, she is a brutally candid writer who deals directly in her art with such past traumas as being raised in a strict Pentecostal household, abusing drugs and alcohol before being diagnosed with bipolar disorder, surviving a gang rape at 17, and being molested repeatedly by her father as a child.

"It's important for me to be completely and totally open," Lambert says.

(Lambert's EP) is bookended with two versions of a partially spoken-word piece set to skittering rhythms and electronic textures called "Body Love." Part 1 is aggressively critical about the self-destructive side of negative body image, while Part 2 comes from a softer place of acceptance. "You are no less valuable as a size 16 than a size 4," she declares. SOURCE
Not many other current artists encapsulate so many currently socially relevant topics in and of themselves.
Mary Lambert's visit to Lehigh Valley is not only a great sign that current pop stars see the area as a way to expand their reach, but it also simply brings in one of the nation's best singer/songwriters.
Period.
(Lambert signed with) Capitol Records, which releases her EP, Welcome To The Age Of My Body, in December, followed by a full-length album, produced by Eric Rosse (Tori Amos, Sara Bareilles), next year. The EP's first single, "She Keeps Me Warm," is an extension of "Same Love" that Lambert calls "the other side of the story."

It peaked at No. 2 on the iTunes Singer/Songwriter chart. Its accompanying video sets the song to a visual of the romantic love experienced in a same-sex partnership. SOURCE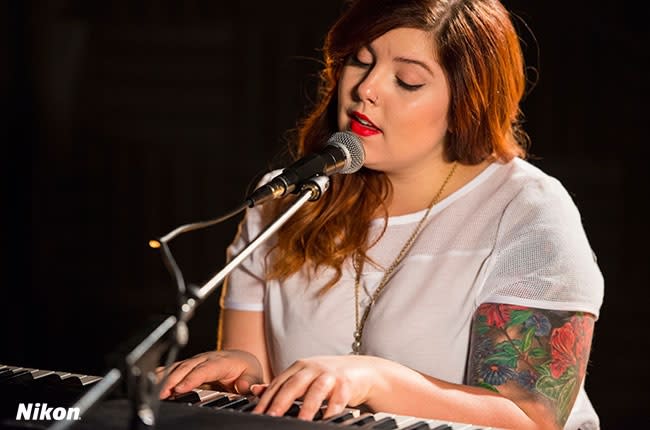 Sure, I've used the word relevant a lot of times in this article. The word means many things to many people. But, if you want to break it down and say that it's simply about the most important and visible artists playing in the music scene today, well, then Musikfest Cafe at SteelStacks is about as relevant as you can get on March 30.
SteelStacks was nice enough to put together five Mary Lambert songs that you need to listen to, like, right now. It's pretty spectacular, and expected, that the venue booking the pop star would have its finger on the pulse of the importance of her upcoming performance. And now, so should you.
So, if you post on Facebook about how there need to be more currently popular artists in Lehigh Valley or you sometimes complain to your friend how you still have to drive to Philly or NYC to see some of the up and coming music, well, here it is. Let's support it together.
We'll see you there.