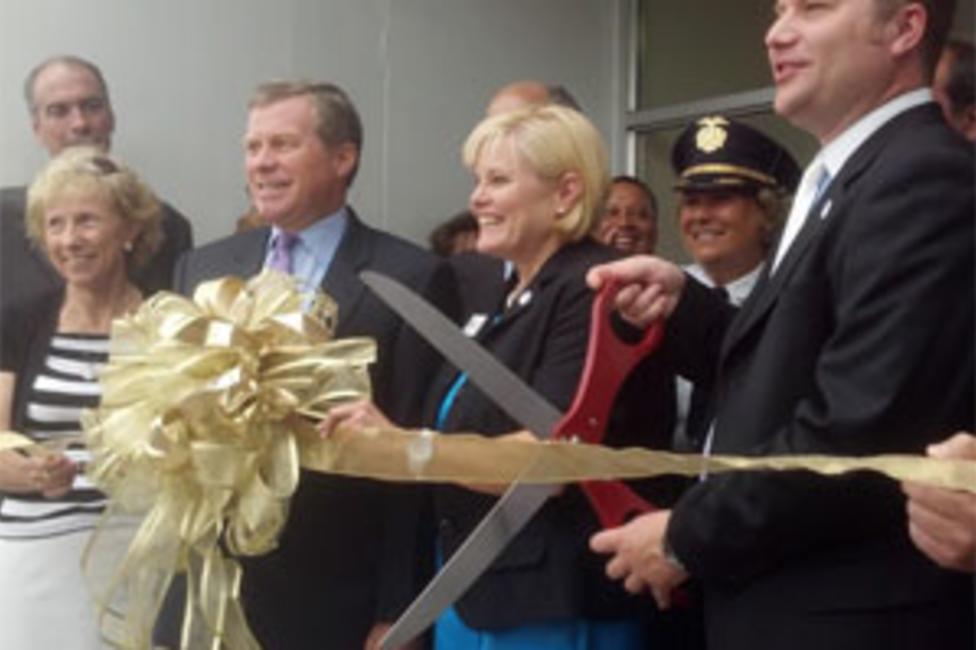 This morning I was among a large crowd of people celebrating the official grand opening of the Whitehall Area Chamber of Commerce's Office and Visitor Center. For years the chamber operated without a space of their own. Laura Long, the Chamber Executive used space in her house and her car as an office but her Board of Directors decided it was time for "bricks and mortar".
That's when the law of attraction kicked in. Not only did they find an empty space, they found a fabulous space, the old Bixler's Jewelry store in the Lehigh Valley Mall parking lot. Visibility couldn't be better; it is at the intersection of Rt. 22 and MacArthur Road, a gateway to Lehigh Valley.
To say the space needed some work is an understatement but many volunteers from her board, members, and family worked countless hours to make Laura's vision a reality, and they did it all in less than a month! I saw the raw space when checking out where we would place brochure racks for the Visitor Center and I couldn't be more impressed with what all they accomplished in such a short time.
So many people chipped in supplying furniture, appliances and more that it reminded me of the "Stone Soup" story. Speaking of food, there was plenty around for today's celebration including delicious sliders from the Burger Shack.
Since the new signs went up they actually had lost visitors come in for directions to Dorney Park & Wildwater Kingdom. I'm sure they picked up a Lehigh Valley Map & Guide so they can see all the other great attractions our area has to offer.
The Visitor Center will be open from 9am to 3pm weekdays for now. They could use some volunteers to help with staffing so they can expand the hours beyond that. If you are in the area, stop in, check out the space, and say hello to Laura. She'll be the lady with the grin from ear to ear. Tell her Nancy sent you!