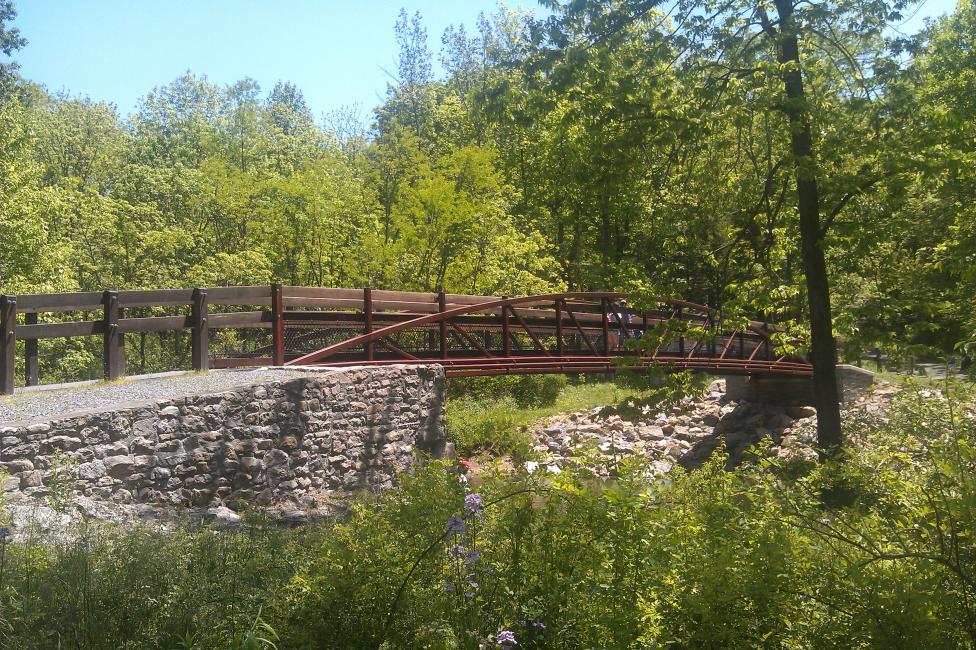 So, what has 1,168 acres of land for fishing, hiking, biking, horseback riding, picnicking, hunting or cross-country skiing? The answer would be Jacobsburg State Park/Environmental Education Center. It's located in Wind Gap, which is in the northeastern tier of Lehigh Valley. It is the only state park located in Lehigh Valley.
One of my favorite parts of the park is Henrys Woods. It is a 1.9-mile loop of trails through a mature forest that is surrounded by the Bushkill Creek. There are plenty of points along the trail that you can access the creek to cool off or take in the nature scenes such as the natural waterfalls. The creek is also stocked regularly with plenty of trout for the avid fisherman or woman. Just note that all Pennsylvania Fish and Boat Commission laws apply if you plan to partake in this relaxing sport.
I think I like hiking the trails at this park versus others in Lehigh Valley because they're shaded for the most part, so you're not out in the blazing heat of the sun as you get your exercise. There's also a combination of flat parts and areas of small challenges with steps and inclines. And, I absolutely love seeing horses on the trails. There are easy access points for all as well, making it convenient for parking and unloading, etc.
The middle of the property is classified as the Jacobsburg National Historic District. It's here that you'll be fascinated by the story of the famous Henry Rifle which was manufactured there. These weapons played a major part in our nation's history. They were used from the Revolutionary War through the Civil War and were known for their durability, accuracy and relatively low cost.
I'm sure there's a lot more to explore throughout the park. Have you ever been to any of their educational programs? What's your favorite part of the park?