I enjoy eating sandwiches. For the sake of this post I would like to define sandwich.
Sandwich is defined by me as anything on a roll. It could be a kaiser roll, it could be a hoagie roll, it could be a ciabatta, it doesn't matter. If it's on a roll then it can be on this list.
And without any further fanfare, these are my favorite Top 5 sandwiches.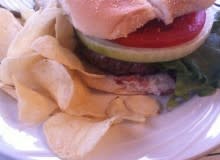 Hamburgers - My two favorite places for burgers are Wert's Cafe or Bada Bingg, I suggest the Mobster Burger. Both will cure your burger hunger.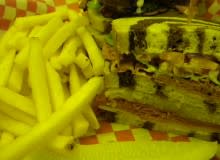 Any Double Decker Sandwich at Dunderbak's - The Blue Max, the Red Baron and the Mozart are just wonderful. There is a full no-meat vegetarian double decker, but I don't think I'll ever try that one.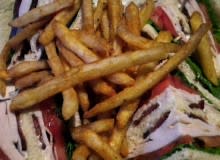 Any Turkey Club in downtown Allentown. The Brew Works, Nana's Cafe, Deli Plaza 2, if you order a turkey club you won't be disappointed.
The Signature Sandwich at Deli Plaza 2. Was at one point my unquestioned favorite sandwich, period. It's chicken with all the fixins and if you're not quick then Mike, the sandwich artist extraordinaire, will put everything on it. So be careful, and keep an eye out.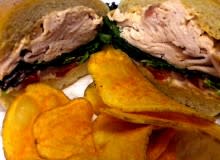 Last on this list, but definitely not least, was a special at Bada Bingg, many moons ago, that I keep ordering week after week in the hopes that it will make its way on the menu, just because I order it so much. I'd be super honored if I could rename it after my friend Agent Palmer. That is the Bank Roll at Bada Bingg. Smoked turkey, field greens, roasted red pepper and chipotle mayo on a ciabatta. It's simply good.
What are your favorite sandwiches? What makes it a sandwich and where can you get it?