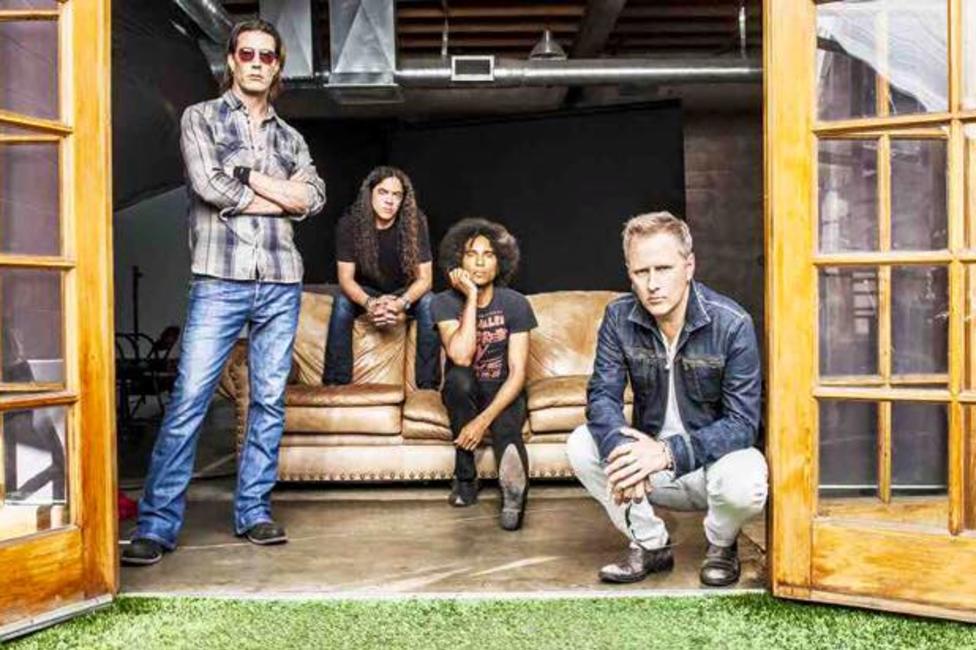 Alice In Chains gave what could only be called a "punch in the gut and face" performance last night on the Sands Steel Stage at Musikfest 2015. The sonic pummeling the audience took from the band over the span of an hour and forty five minutes was really a sight and to be seen and heard.
Alice In Chains has always been a difficult animal for the critics and music press to deal with. As if categorizing or funneling bands into a specific genre was important at all, they have never really been able to label what type of band Alice In Chains actually is.  Are they metal? Are they sludge, doom or alternative metal?  Are they heavy metal from the early '90s? Co-founding member Jerry Cantrell has always said, "Alice In Chains is a lot of things.  I don't know quite what the mixture is, but there is definitely metal, blues, rock and roll and some post punk in there."
The subject matter in Alice In Chains music delves into some of the darker areas and spaces of the human psyche. Though their harmonies are vastly different, the band is about as famous for their unique vocal harmonies as Van Halen is for theirs. Alice's creepy harmonies, draped in dark and eerie tones, combined with their thick and powerful riffs in the style of Black Sabbath, have created an immediately identifiable and distinct sound not heard before. Their sense of melody, even in some of their heaviest songs, is astonishingly beautiful.
With the release of their last two recordings, "Black Gives Way to Blue" and "The Devil Put Dinosaurs Here," Alice in Chains have quietly, eerily,  and steadily been sneaking back into our consciousness for a while now. I've always wanted to see them live. Their show at Musikfest last night was the last stop on their current tour and they gave about as powerful a performance as I've personally ever seen. Their stripped down stage show only enhanced the power of the music played live. It's their music that carries the day when all is said and done.
A band hiatus brought on by the untimely death of original front man and co-founder Layne Staley, led to the arrival of William Duval as the lead singer of the band now. Duval proudly and admirably carries the Staley torch forward.
Last night, they performed many of their biggest and heaviest hits from the Staley-Era ("Man in the Box," "Them Bones," "Again," "The Rooster," "Down in a Hole," and "Would?"). Some of my personal favorites were those written by the current AIC. "Hollow," "Check My Brain," and "Stone" were amazing. Some of the most moving songs of the performance were a few of the "lighter" numbers, "No Excuses" immediately comes to mind. They also played an absolutely stunning and beautiful version of "Voices" from their 2008-2009 "Black Gives Way to Blue" album.
Alice In Chains are kind of known for taking long breaks or pauses throughout their career, obviously for many different reasons. After last night's show, they confirmed to me they have been and will continue to be back in a big way. What's that creeping up behind me? It's Alice In Chains! What a performance!