Sands® Bethlehem is great for any group and now offers more exciting fun than ever. Read on for some updates from the area's only casino in entertainment, dining, gaming, and more.
Sands® Bethlehem welcomes Tony Orlando returning for his third year celebrating the Great American Christmas. The two hour special runs Sunday, November 27 to Thursday, December 1. Shows begin daily at 2 p.m. with two special evening shows at 8 p.m. on Tuesday and Thursday.
Sands® Bethlehem also welcomes Stadium Gaming to the casino floor. This multi-game machine combines human involvement of a "live" dealer with electronic betting terminals. This allows guests a less intimidating gaming environment, longer pace time and lower betting limits. Sands® Stadium Gaming will feature 150 betting terminals with 100 all Baccarat Games and 50 all Roulette Games.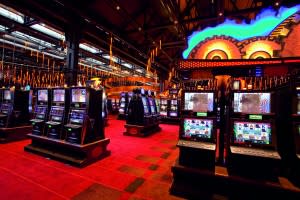 Buddy Valastro, best known as the "Cake Boss" brings family recipes passed down to his new restaurant to Sands® Bethlehem, Buddy V's Ristorante. Inspired by Valastro's family gatherings, the menu offers twists on Italian-American favorites derived from recipes by his mother, grandmother and aunts. 
Emeril Lagassese closed his doors to Emeril's Italian Table, but opened the doors to make way for Emeril's Fish House. Featuring an amazing assortment of seafood, steaks and chops with a Creole flair, there is truly something for everyone at this new restaurant.
Sands® Bethlehem opened May 2009 on the south side of Bethlehem. Situated on the site of Bethlehem Steel campus, Sands offers over 3,000 slot machines, 200 table games, a 282-room hotel, over 12,000 sq. ft. of meeting space and over 25 stores featuring the trendiest outlet brand names like Coach, Under Armour, and more! Offering nine different restaurant experiences such as, Emeril's Chop House, Burgers And More by Emeril, Carnegie Deli, Steelworks Buffet & Grill, Chopstick, and much more.
For more information, visit pasands.com.