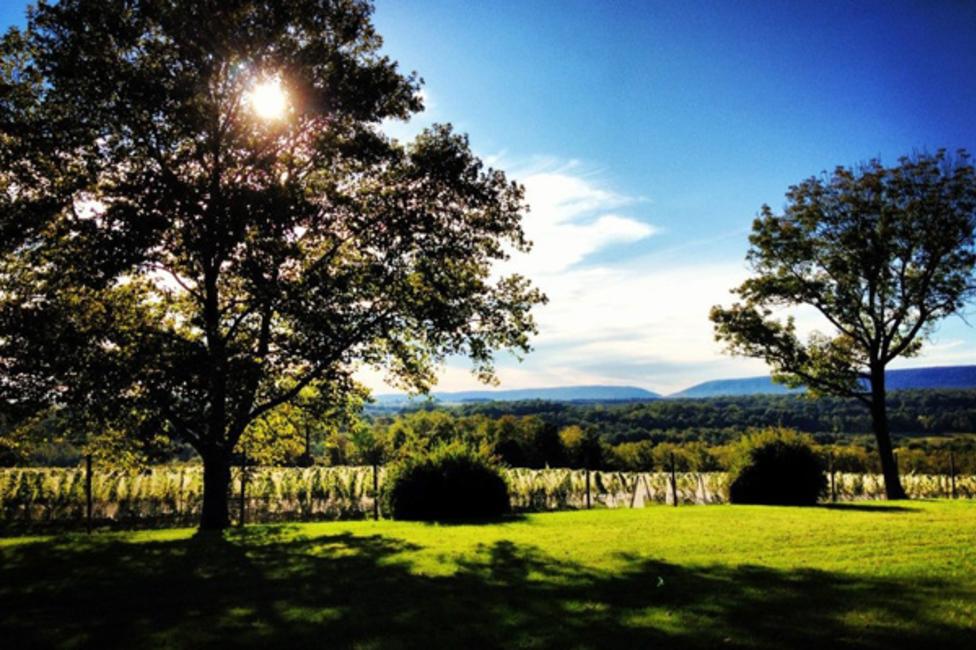 A New Year is upon us and it's time to look forward to Lehigh Valley fun in the upcoming year.
January
January, the beginning of the calendar year, isn't always about beginnings as it is usually the middle of winter and a great time to hit the slopes on one or both ski areas in Lehigh Valley: Bear Creek and Blue Mountain.
Of course, if there is skiing, there is bound to be snowboarding as well, but with these two mountains, you'll also find, tubing and trick bags, trails and terrain parks. Not to mention the great amenities like Blue Mountain's Slopeside Pub and Bear Creek's Spa and Hotel. From one mountain to the other, there is something to keep you, your family and your friends happy and adventurous.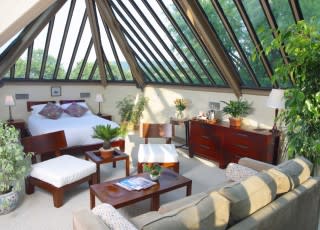 February
Coming down from the mountains, which are open until there is no snow left on them, February is about romance with Valentine's Day falling right in the middle of the month. But whether you celebrate before, on, or after the day itself, February is a great month to warm up in one of the areas' many Inns or Bed & Breakfasts.
And with many options from charming downtown Bed & Breakfasts to inns with a beautiful country view, or just the wonder of staying in a fully restored mansion, you are bound to find something to please your partner and yourself.
March
How did you get to that charming inn or B & B? If it was in a beat up old clunker, one of March's prime events in Lehigh Valley is ready to wet your automotive appetite at the Greater Lehigh Valley Auto Show. Featuring more than 110,000 square feet of cars, trucks, SUVs, vans, and more, the Lehigh University Stabler Campus is transformed into an automotive paradise.
April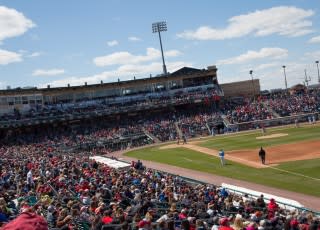 Whether you get some hot wheels for yourself or not, you'll need to find some transportation to Coca-Cola Park in April for the first month of the Lehigh Valley IronPigs baseball season! Fans pack Coca-Cola Park at an average of more than 9,000 fans per game and that's not just because of the baseball.
Coca-Cola Park is home to FeRROUS and FeFe the IronPigs mascots, as well as the crowd favorite Pork Racers, Hambone, Chris P. Bacon, Diggity or Barbie Q; the Dancing Dirt Dudes; and other antics in between innings. There isn't a bad seat in the house, and you can see the field from anywhere on the concourse, which you'll be on because you'll want to eat some of the great food available at the ballpark.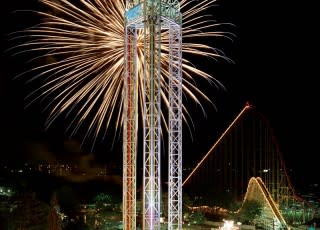 May
If it's an amusement you're after then, Lehigh Valley has the thrills and spills you're looking for. May starts with the opening of Dorney Park, followed a few weeks later, around Memorial Day weekend with the opening of Wildwater Kingdom.
Dorney Park & Wildwater Kingdom are two parks that separately can be great, but are obviously more fun together. Dorney Park offers thrill rides and roller coasters, but it also has Dinosaurs Alive, Planet Snoopy, and live entertainment. At Wildwater Kingdom you'll find Aqua Racer, Aquablast, Island Water Works, Kids Cove, two lazy rivers, speed slides, a wave pool and the Snake Pit.
June
From May to June the temperature tends to rise, and if you're looking to get out of the heat, the Pennsylvania Shakespeare Festival will help you beat it with elegance and class and usually some humor.
With over 140 performances comprised of seven productions each summer, including a production or two for children, the Pennsylvania Shakespeare Festival is a professional company in residence on the campus of DeSales University, featuring acclaimed actors from New York, Philadelphia and L.A.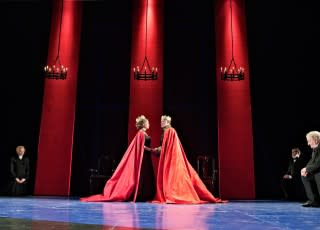 There's also the Muhlenberg College Theatre & Dance and Summer Music Theatre, featuring two shows each summer and a children's production for the whole family, as well.
If you're in the mood for the theatre and it's not during the festivals, fear not, the Nineteenth Street (or Civic) Theatre of Allentown and the State Theatre Center for the Arts in Easton, have shows year round featuring acts of all kinds.
July
Perhaps sports is more your thing? July in Lehigh Valley features a variety of options from festivals to tournaments to our usual annual sport season.
At the beginning of July you can usually find Cedar Beach Park packed with basketball fans for the annual Stellar Catch-a-Rising Star Basketball tournament. After that multi-day single sport tournament towards the end of July, you may find the very same park and other parks filled with some of the best amateur athletes on the East coast, during Lehigh Valley SportsFest, which features many summer Olympic events.
July is also when the World Series of Bicycling season heats up at the Valley Preferred Cycling Center in Trexlertown, also known simply as the Velodrome. The World Series of Bicycling features not just the best track cyclists from around the country, but from around the world competing against each other.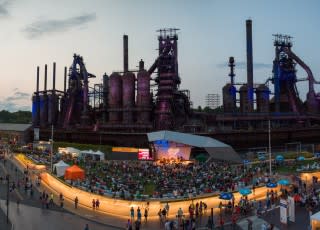 August
Moving from the competition of July to the celebrations of August is a natural part of the Lehigh Valley year.
Musikfest a 10-day festival of music, food, and more encompasses both North and South sides of Bethlehem, Das Awkscht Fescht takes over Macungie Memorial Park for an extended weekend of music and cars, as does the Wheels of Time Rod & Custom Jamboree.
You can also enjoy music in Nazareth, the home of Martin Guitar during the annual Martin on Main, or a concert in Allentown at the Red Robin Summer Bash.
But wait, yes, there's even more in August than that! There's the Roasting Ears of Corn Festival in Allentown presented by the Museum of Indian Culture, Bethlehem VegFest and the Lehigh Valley Air Show.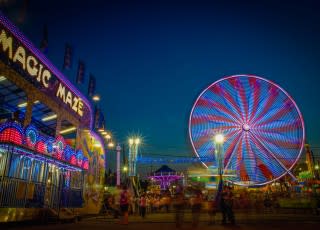 August in Lehigh Valley is about celebration, so much so, it spills over into September.
September
September may be the end of summer, but it's not the end of our fun. The Great Allentown Fair brings summer to an end with music, food, rides and more family fun, before closing day every year on Labor Day.
Then in mid-September, we break out the kilts and strike up the bagpipes for the Celtic Classic Highland Games and Festival in Bethlehem.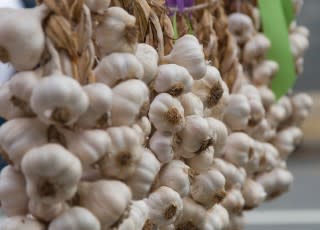 October
October may be the official beginning of fall, but we're still living it up with not one but two Oktoberfests, one in Allentown and one in Bethlehem. Both festivals feature brews and music from not only Germany but from local breweries.
In fact, even when it's not Oktoberfest you can get your fill of the brew on the Lehigh Valley Ale Trail the whole year round.
Easton becomes a place of great peril to vampires in October during the annual Easton Garlic Festival, with great food and drink, it's no wonder the festival motto is "Eat, Drink, & Stink."
November
From the chill of October to the culmination of area high school and college football seasons in November punctuated by three lasting Lehigh Valley rivalries; Moravian vs. Muhlenberg, Easton vs. Phillipsburg, and Lehigh vs. Lafayette.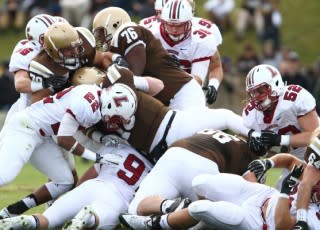 The Moravian vs. Muhlenberg rivalry may not garner national attention, but it matters. When these two schools, separated by less than eight miles, meet on the gridiron, anything goes.
Then, there's the Thanksgiving Day tradition of Easton vs. Phillipsburg high schools, playing against each other in a rivalry dating back to 1905. Of course, that isn't the oldest or most famous rivalry in Lehigh Valley.
"The Rivalry" as it is known or Lafayette vs. Lehigh or Lehigh vs. Lafayette, depending on where you are from, kicked off in 1884 and is the most played rivalry in college football. "The Rivalry" is usually played the weekend before Thanksgiving, which leads into the holidays.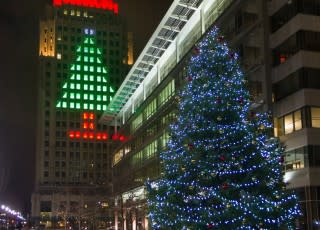 December
The holidays in Lehigh Valley are spread out from north to south and east to west. Easton's Peace Candle in Centre Square, Allentown's Lights in the Parkway, Bethlehem is the Christmas City and that's in addition to the Christmas City Village, Christkindlmarkt and lots of other opportunities for shopping and holiday cheer.
While this is a generic schedule, you can be sure that the Lehigh Valley Calendar of Events is full of family fun, as is the many area attractions and restaurants. You can come as a family, a couple or a group of friends, but come ... you won't be disappointed, because there is always something to do in Lehigh Valley.