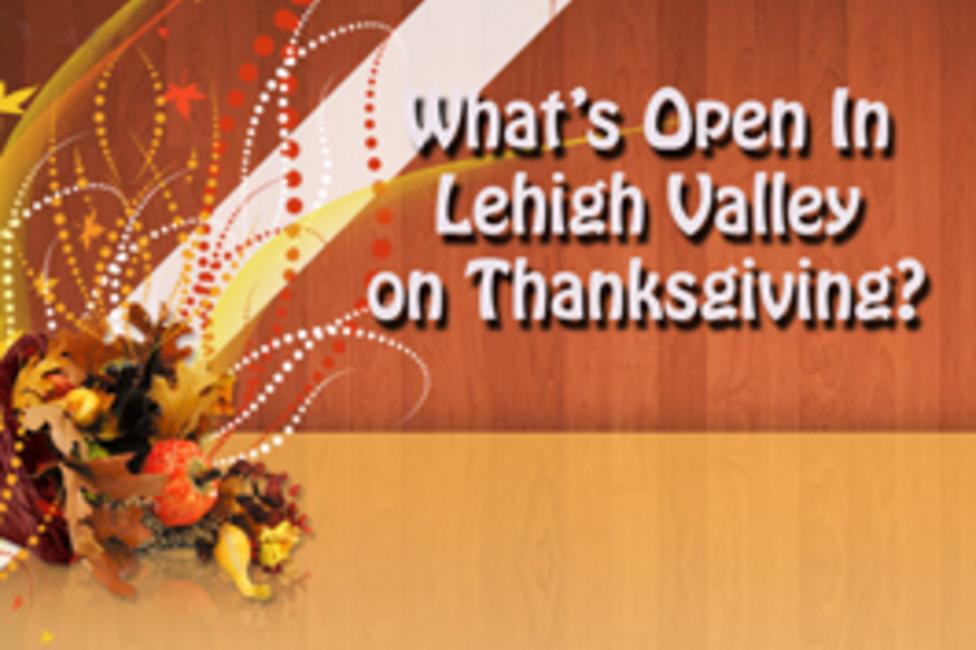 While some family members can't wait to get started on cooking that Thanksgiving turkey, let's face it, there are some who would rather just order a pizza.
Or there was that one time my sister-in-law overcooked the turkey and we all pretended it was great. I mean it wasn't super bad, but, that was awkward.
So, if you don't have Thanksgiving dinner plans, or just want to try something different this year, we have compiled a list of Lehigh Valley restaurants that will be open Thanksgiving day and night.
At the least, you should get in a good pre-shopping snack for those who get an early jump on Black Friday.
Allentown Area:
Brew Works on the Green is open on Thanksgiving from 9 a.m. to 1 p.m. serving a limited menu.
Buca di Beppo in Whitehall is open Thanksgiving at 11 a.m.  Check out the Thankgsiving Party Pans or the Menu for their Thanksgiving Day Feast! To go orders must be placed by 9 p.m. Monday, November 19th.
Parkland Restaurant will be open Thanksgiving Day, from 8 a.m. to 6 p.m.  Starting at 11:30 a.m. they will have their Annual Thanksgiving Day Buffet. Highlights of the buffet include a Prime Rib Carving Section, Roast Turkey, all the fixings, plus salad and dessert bars.  Reservations recommended.
The Glasbern Inn in Fogelsville is open on Thanksgiving and offers up their menu here.
Bethlehem Area:
Best Western Plus Lehigh Valley is having a buffet from 11 a.m. - 4 p.m. Click here to view the menu.
Hanoverville Roadhouse is open from 12 p.m. to 4 p.m. Reservations only.
Shula's Steakhouse is open with plenty of options. Click here to view the menu.
Yianni's Taverna is serving a Pre-Fixe 19, Four Course Thanksgiving Dinner from 11:30 a.m. to 9 p.m., along with their regular dinner menu. Reservations suggested.  Click here to view the Thanksgiving Dinner Menu.
The Sands Casino Resort Bethlehem's hours for each restaurant for the rest of the holiday season can be found here.
Easton Area:
Vintage Restaurant & Bar at the Club at Morgan Hill is serving up a Family Style Thanksgiving Dinner. Please call for reservations and they also have their full menu available for Takeout.
Porters' Pub & Restaurant will be open from 6 p.m. until 2 a.m. on Thanksgiving Day.
If you know of any other restaurants that are open, please share in the comments section below.
Happy Turkey Day!
[caption id="attachment_12727" align="aligncenter" width="300"]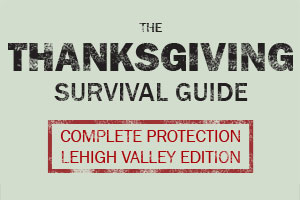 Click here for our Thanksgiving Survival Guide[/caption]