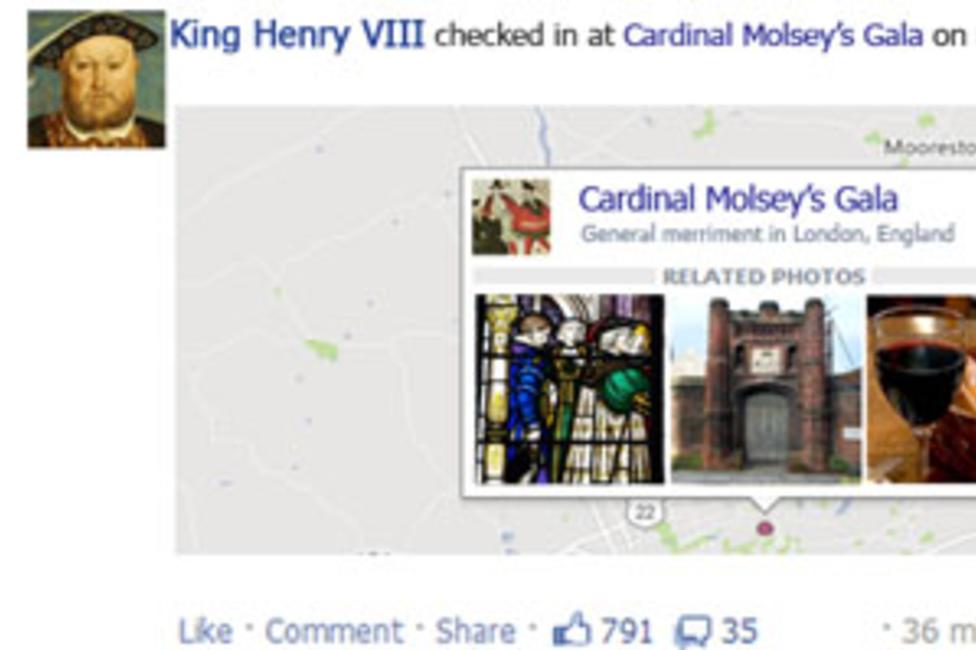 Last night I went out to DeSales University to check out the preview of William Shakespeare's Henry VIII and, as I expected, I got to see all the juicy Tudor Court drama unfold.
For this rendition of Henry VIII, the cast went back to the roots of Shakespeare's time when actors were only given a short time to rehearse, had no formal director, or set and costume designers.
For Shakespeare buffs this setting and production type is a wonderful experience, but if you're like me, Shakespeare can be a bit too heavy at times and you need to find a modern way to make it fun. So after the show, I got to thinking about what it would be like if all of this drama happened today, on Facebook.
All joking aside, if you want the real Shakespeare experience, this is the performance to see. The cast of this production give their all with every line delivered. Susan Riley Stevens definitely had me choked up during her monologue when she was defending herself and her marriage in court. If you like marital disputes, two-faced religious figureheads, and power struggles this play is for you. Henry VIII is the final play of the Pennsylvania Shakespeare Fesitval's 22nd Season and will run from July 25 through August 4 in the Labuda Center for the Arts.