Discover Lehigh Valley is honored to not only be a partner of the 2015 Lehigh Valley Music Awards, but also to be providing the stage for the online voting for the "Discover New Artist" Award.
The 2015 Lehigh Valley Music Awards, run by the Greater Lehigh Valley Music Association take place on March 8 at Musikfest Cafe on ArtsQuest's Campus.
Below, please vote for the 2015 Discover New Artist Award, which represents the best new artist in the Lehigh Valley area. Voting ends on December 13, 2014.
Nominees include: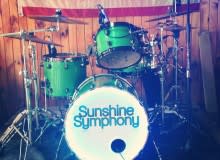 Sunshine Symphony: "Formed after a long-time Lehigh Valley cover band went their separate ways, lead singers Christine Bainbridge and Ricky Bell decided to move in their own direction, to form a cover band that combined an exciting and fresh variety of songs with highly skilled, experienced musicians and performers who love their craft. With an emphasis on tight rhythms and multi-part harmonies, Sunshine Symphony aims to get you on the dance floor, singing and dancing along."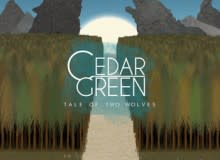 Cedar Green: "Our band name comes from a concept that influenced the Native Americans. When disease overcame their tribes, in this time period they almost always died due to lack of medicine. Natives would strip the bark off Cedar trees because they held a powerful anticipative that eliminated sickness. The Cedar Tree to the Native Americans was a symbol that stood for second chances and brute strength. We want to be that second chance and try to be as important as the Cedar Tree to our music scene."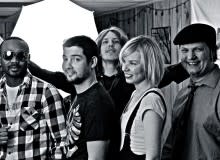 Electric Igloo: "Electric Igloo is a fresh new cover band out of the Lehigh Valley playing all kinds of dance/hip-hop/top 40's music from the hits of the '70s all the way up to the newest, most popular music of today.
E.I. is available for private events and club dates."
Kayla Avitabile: "Kayla first starting playing guitar at age 8 on a "Hannah Montana" guitar (hey, it was a real one).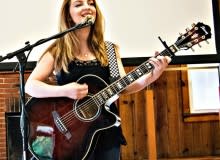 She started singing at 11 and started performing locally at 12. Her first big performance was playing the opening set for MegaJam in late October 2013 at the Allentown Symphony Hall.
Since than Kayla's played other venues such as (the legendary) Godfrey Daniels, the Mayfair Festival, the Easton Riverside Concert Series and Riverside Festival of the Arts, the Allentown Arts Park Series, Jammin' for Youth, the Valley Youth House/Martin Guitar Charitable Foundation Singer-Songwriter Series. She played her first solo concert for the 2014 Festif. She frequently opens for the James Supra Blues Band. Legendary blues harmonica player James Supra often joins Kayla on stage for bluesy duets."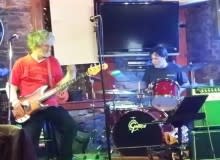 A Band Called Clyde: Features J Paul Liberty (Greig), Vince Parke, Jim Brekus, and Ron Shirey.
A newly created band of experienced, professional musicians playing original versions of classic rock and blues music (more details to follow)!