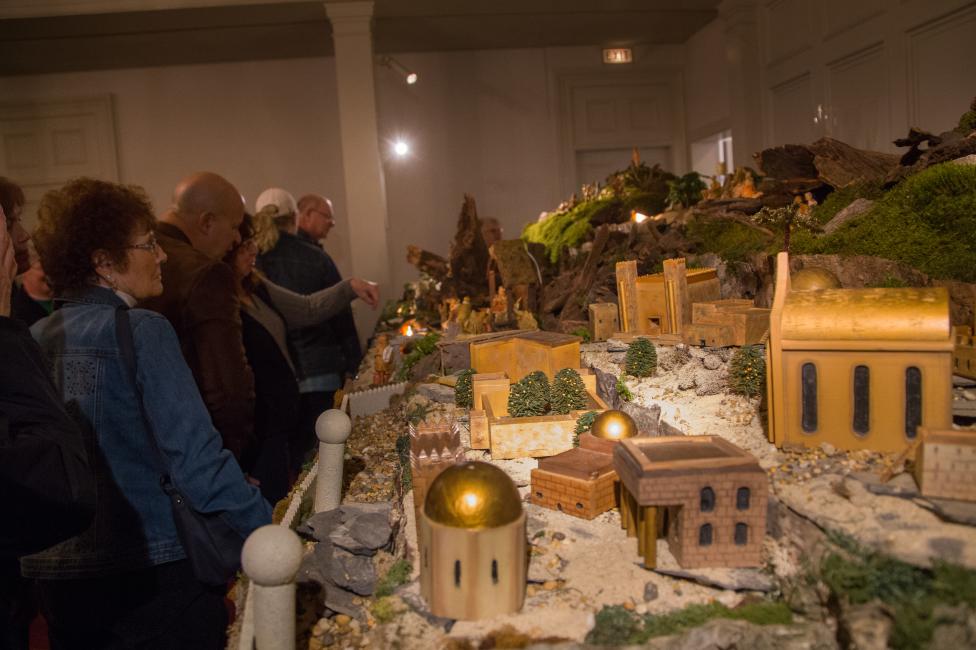 Ring in the holiday season with a Moravian Christmas tradition that goes back decades.
The Christmas Putz is a display sharing the story of Jesus' birth in sights and sounds. Members of the church and volunteers work together, rolling newspaper, wetting the paper, placing it on the display, then covering everything with live moss, figurines, settings, and lights. The word "Putz" is taken from the German word "putzen," meaning to arrange a decoration. Moravians use this name for Christmas scenes they make in their homes. Early Moravians would prepare these displays and then go "putzing" to view fellow Moravian displays.
Edgeboro Moravian Church in Bethlehem prepares the traditional Putz every November.
Please call the church office to schedule a tour (610-866-8793) or for more information go to EdgeboroMoravian.org.