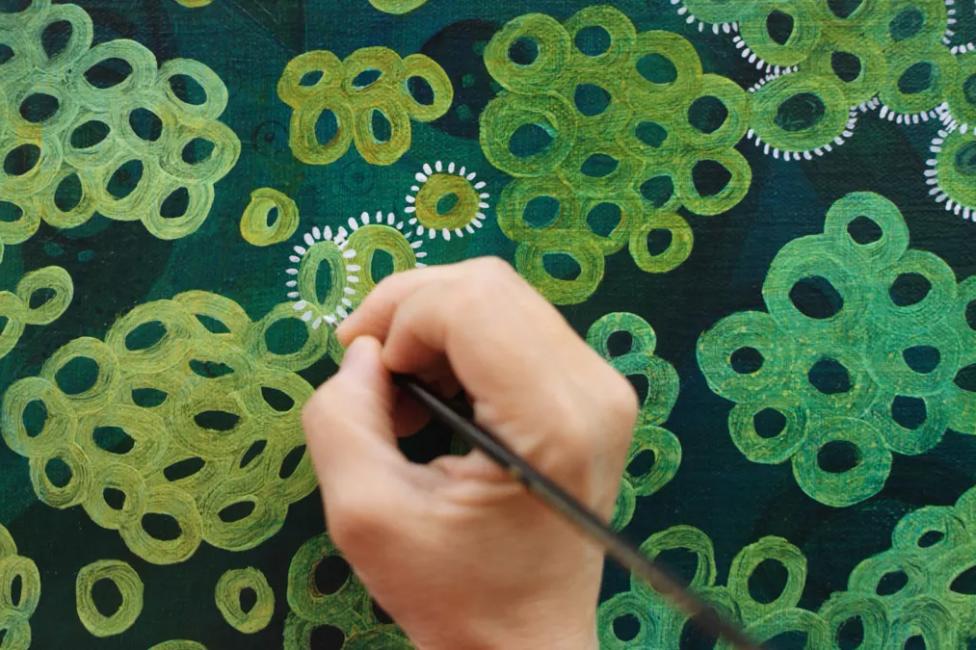 While we encourage everyone to stay at home and practice social distancing, there's still chances to explore museums, attractions, and more across Lehigh Valley.Many of our local tourism partners are shifting to digital platforms so that you and your family can continue to engage and learn about what is made possible throughout this region. 
While we've done our best to keep this list up to date, we always recommend checking in with each individual business for most recent information. See something we're missing? Please send details to Alicia Quinn and we'd be happy to include. 
Attractions are featured alphabetically. 
---
Each week, the Allentown Art Museum will feature a new activity to put creative minds to work. These activities are posted online and are appropriate for all ages, and even give you the chance to win a prize! In addition, you can check out coloring pages, story boards, and more. 
 
The team at ArtsQuest is no stranger to bringing the community together for gatherings and events. While in-person events are on hold, they're taking things to the digital front offering a variety of interactive at-home experiences including live-streams of concerts, move talks, comedy workshops, art classes, storytimes, and more. Check out the full roundup of offerings & daily schedules here. 
 
Did you know the Bach Choir of Bethlehem is the oldest Bach Choir in the nation? Tune into their "Moment of Comfort" series to watching recordings of some of the most memorial performances. 
 
The Baum School created a series on online instructional art classes called "Artist-In-Your-Residence." Find these sessions on their Youtube channel, as well as shared to Facebook and IGTV. Tune in weekly for new content. 
 
Tune into live story hours from the Book & Puppet Co., a children's bookstore based in Easton. They'll be streaming live on Facebook with entertaining presentations that are sure to keep little ones smiling.
 
Tune into Facebook for a peek at #AtHomeWithCE, a series that gives you creative inspiration for fun at home including coloring and craft projects. These vary. from live videos to downloadable templates, so be sure to check in often for the latest offerings! You can also subscribe to their "Creativity at Home" programs.
 
Professional Da Vinci Science Center educators want to continue to bring science to life and lives to science, even while you're at home! These Science at Home activities have been carefully selected to ignite your sense of curiosity and encourage you to: Learn It – Explore some new resources and discover fun-facts about various topics, Try It – Complete some of the challenges we've suggested for learners of all ages, and Share It – Show us your work! We'll re-post our favorites so we can all learn from one another!
The Delaware & Lehigh National Heritage Corridor (D&L) educators are connecting you with the area's heritage and environment through virtual programs, initiatives, and events. Get involved in one of the many D&L Programs, including the Adventures Aloud: a video reading series from the National Canal Museum, featuring museum staff in period dress, these readings bring canal history to life. Also, register and take the Get Your Tail on the Trail 165-Mile Challenge with the D&L National Heritage Corridor and St. Luke's University Health Network. Log 165 miles between May 1 and November 2 to stay fit and earn a prize. Even with COVID-19, hiking, walking, running, and biking outside poses little or no risk, provided you aren't exercising in large groups and are keeping your distance when passing people. Exercise along with virtual tours of different parts of the trail and virtual workouts from St. Luke's. 
Missing the thrills of roller coasters? You can take a virtual ride on favorites like Thunderhawk, Talon, Steeel Force, and more! Plus, Dorney Park gives you ideas for at-home activities where you can build your own amusement park or ride. For something a little more easy-going, print out one of their Planet Snoopy-inspired coloring pages. 
 
HBMS continues their "Free Sundays at the Museum" programming in a digital format. Each week, they'll send out a newsletter with fun activities that kids can do at home. Plus, they've turned some of Bethlehem's most famous structures into coloring pages. Sign up for the weekly newsletter here. If you're ready for a bit of fresh air, consider taking a self-guided tour through the Historic Bethlehem Heritage Trail. You can purchase digital access to the audio guides on their website.
 
Explore the Art Galleries of Lehigh University from home. They've transitioned a number of experiences to a digital format including Art in Dialogue Discussions and Family Days. View their website for full details on upcoming programs.
 
Tune into Facebook for live-streams, animal features and feedings, story hours, and more from the Zoo. While the property is currently closed to the public, zookeepers are still working hard to keep animals safe, healthy, and active.
 
The NMIH goes online with its "Virtual Museum" offerings. You'll find a variety of programming suitable for various age groups ranging from children's story hours to live lectures with historians, virtual tours, and more. Check out the full schedule of programming here. 
 
Missing live music? Tune into Facebook for Martin Guitar's new "Jam in Place" series featuring live performances from artists including John Oates, Chris Woods, and more.
 
Tune into Facebook for virtual dance and movement classes from the Muhlenberg College Community Dance Center. Class times are 11 a.m. for ages 9 and under, and 3 p.m. for ages 10 and up. These free classes will be held on weekdays via Zoom. Check out the full schedule, including info on how to log on, here.
 
Our local PBS station is offering up special on-air content geared towards children. Programming during "Lehigh Valley Learns" will feature remote educational offerings for students grades K-5. You can also check out PBS39's Distance Learning Center for additional content.
 
Easton's Sigal Museum will be coming to you virtually with posts, activities, educational links, and historical facts for the curious at heart. Pull up a chair and join them for a tale or two. Programs include virtual tours, kid's activities, and more. You can also follow along and keep track of the latest updates by visiting their Facebook page.