As runners from near and far get set to run the Lehigh Valley Health Network Via Marathon September 6, I figured it might be nice to provide a list of local places to grab that pre-race dinner, capture a good night's rest (if possible), and of course, celebrate a great accomplishment.
EAT
Time to "carb up" runners. Traditionally most runners like to grab an Italian diner packed with cards for the day ahead.
In Allentown I'd recommend:
▪ Gio Italian Grill. Gio's offers some great Italian dishes, excellent pizza and al fresco dining which is excellent for relaxing before a big race.
▪ Louie's is another local favorite. Established in 1958, Louie's defiantly has seen its fair share of runners, me included. Don't forget to sign the wall.
In Bethlehem I'd recommend: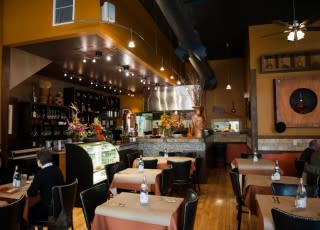 ▪ Mama Nina Foccacheria. The portions are huge so be prepared to split an entrée. They offer alfresco dining as well. Space is tight so I'd recommend calling ahead for a reservation.
▪ Across the street from Mama Nina is Molto Pazzo. This is one of my favorites. Offering great Classic Italian fare this is the place for me prior to the big day.
In Easton I'd recommend: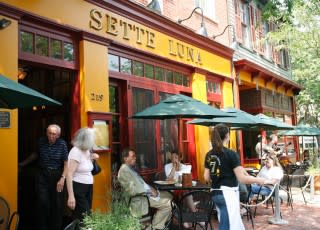 ▪ Sette Luna. Their pizza is to die for and their linguini can't be beaten. If you are up for a pre-race glass of wine their selection is really enticing.
▪ Colonial Pizza & Spaghetti House. An Easton staple for years, Colonial offers fabulous pizza, exceptional salads and obviously spaghetti.
SLEEP
Once your stomach is full, it's time to get some rest. Lehigh Valley is full of great accommodations. Here are a few suggestions that are close to the starting and finish line. But don't worry a great list of all our hotel properties can be found here.
Allentown Comfort Suites and Wingate by Wyndham Allentown. Both of these properties are less than 3 miles to the starting line. If you're more inclined to be closer to the finishing line so you can grab that quick shower before the celebrating commences I'd suggest the Grand Eastonian Suites Hotel or Quality Inn Easton. Both are located in downtown Easton just blocks from where you'll receive your medal.
DRINK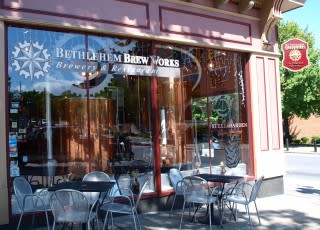 So grab that shower, as it's time to celebrate with family and friends. The one thing Lehigh Valley has to offer is a fine selection of celebratory watering holes.
In Allentown be sure to check out P.J Whelihan's. You'll find a bunch of runners hanging after the race sporting their medals and reliving the run. The Hamilton is all-new and offers a huge patio. So if the conditions were perfect this just might be the place to unwind.
If Bethlehem is calling you, I'd suggest Fegley's Bethlehem Brew Works. Offering a great selection of craft beers this stop will definitely quench your post-race thirst.
Last but definitely not least is a couple of great Easton celebratory locations. Porters' Pub where the owner, Larry Porter, always has a killer selection of brews ready to go. Just down the road a bit from Porter's you will find Maxim's 22. The "22" represents how many beers on tap they have so you should have no problem dulling the pain.
So there you have it, runners, my quick, little guide to help propel you through your race weekend. Don't forget to keep this little article handy for the upcoming Runner's World Half & Festival in mid-October. See you at the finish line.