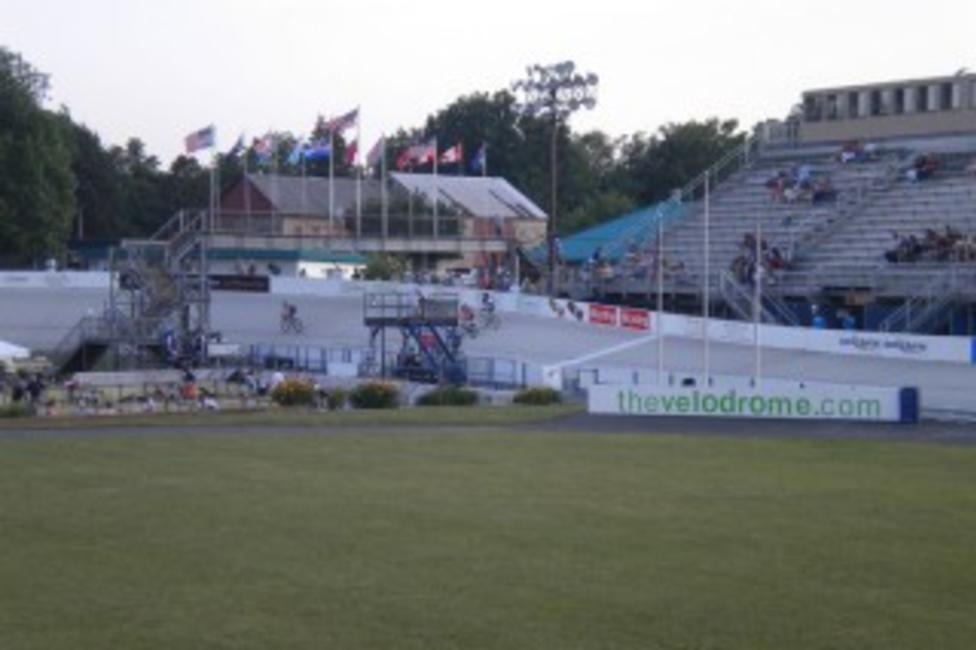 Saturday was the end of my summer. For me, it's a little later than most. When I attend VeloFest at the Valley Preferred Cycling Center, it's the end of my trips to the Velodrome until next year. In my head, I equate the Velodrome with summer, so when it's my last visit for the season it's officially the end of my summer.
VeloFest was packed with people, bikes, food and beer. The rain stayed away, and although it was overcast there were no damp spirits. The crowd was full of both amateurs and professionals shopping in a "tent city" for deals. I, myself, just enjoy looking at the wares and the bikes; some new, some old, all with a story. If it sounds poetic, then so be it.
I enjoyed cycling when I was younger, but now I'm more of a runner. And I really enjoy cycling as a fan, be it at my local Velodrome, where I had perfect attendance on Friday nights plus a Saturday or two, or the Tour de France on TV, my computer, or even the local road races in and around our area.
VeloFest was the end of summer for me, but I look forward to next year, hoping for a beautiful sunset, good food and great competition at opening night 2012. See you next year!
[gallery ids="6738,6739,6740,6741,6742,6743"]