All too often I hear way more negative things about Lehigh Valley then I'd like, especially for a guy who has a career in tourism. Sure, we have our fair share of issues, not unlike many regions and cities our size, but we have a lot of great attractions, restaurants, arts, and cultural events that make our geographic location, in my opinion, second to none.
So here are my top five pet peeves and my discouragement of them.
5.  Rt. 22 traffic –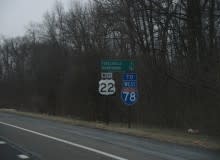 Let's be honest folks, traffic is all relative. I've often complained about it once or twice myself until I had conversations with friends that commute into New York City from 30 miles away. Some days it can take them up to two hours to make it to their office. Needless to say, I shut my mouth quick. How about those that live in Los Angeles and have to use the 110 daily? We truly don't have it bad at all.
4.  The only city worth visiting is Bethlehem –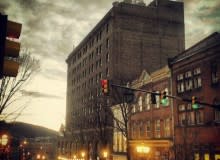 Sure, Bethlehem has made great strides and continues to do so. Affectionately known as the "Christmas City," the holiday season is something special to feel and see in Bethlehem. With the revitalization of the Bethlehem Steel site the city is flourishing again. But let's be honest, Easton and Allentown have their fair share of gems. From The Crayola Experience™, which is undergoing a major renovation (opening slated for Memorial Day weekend), to the plethora of excellent restaurants such as Valenca, Porter's Pub and Sette Luna to name a few, foodies have come to love Easton.
And for Allentown, let's not forget the highest attended stadium in all of minor league baseball, Coca-Cola Park and the IronPigs, who provide family-friendly entertainment to Dorney Park & Wildwater Kingdom.
Easton and Allentown, along with Bethlehem make the area a wonderful place to visit and call home.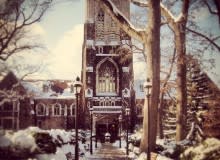 3.  Weather –
Stop it already. We live in eastern Pennsylvania. It will get cold in winter and warm in summer. This just in . . . that's what happens in our part of the country. It is also what makes the area such a special place, we have four seasons. Plus, who doesn't love Ed Hanna! (See previous blog)
2.  Nothing to do –
This almost made number one. I can't stand this. We have so much to do in the area. I've talked to other marketing directors at destination marketing organizations similar to Discover Lehigh Valley and they are jealous. When you can only hang your hat on one or two focal points it makes the job difficult.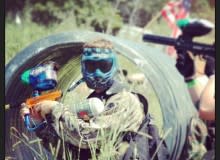 I'm happy to tell people I don't have that problem. From the aforementioned attractions to ArtsQuest™ Center at SteelStacks™, Sands® Casino Resort Bethlehem, C.F. Martin & Co., America on Wheels, Allentown's Miller Symphony Hall, The State Theatre, National Canal Museum, Lehigh Valley Wine Trail and so much more, I should never hear there is nothing to do. You might have to step outside your comfort zone, but there is plenty to do. Shameless plug here, check out our calendar it's filled with things to do.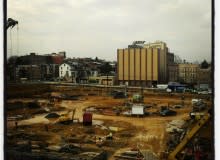 And without further ado, the number one pet peeve . . . building PPL Center on 7th and Hamilton Streets is a mistake.
In my opinion this is the best place in Lehigh Valley for the arena. I've heard a million times there isn't enough parking, traffic will be unbearable (see number five), there is too much crime, blah…blah…blah.
Come on people, educate yourselves on the matter. Actually don't. Just evoke some common sense. I often ask people if they have been to Baltimore's Inner Harbor? Inevitable most respond with a huge smile and a yes. That place is great. Folks it was a harbor. The most upstanding people didn't usually frequent a harbor; in fact it would be the place that most would have avoided.
Now I'm not comparing Allentown to Baltimore, just trying to open people's mind and encourage them to think. With a multi-million dollar project underway and plenty of businesses committed to coming or staying downtown such as PPL, Alvin H. Butz and National Penn Bank. The future looks bright for Allentown as well. This in the long run will only increase the overall beauty of Lehigh Valley.
Thanks for reading my rant. I'd be curious to hear some of your pet peeves Lehigh Valley?