I was fortunate to get out of the office for lunch with a few colleagues earlier in the week. We stopped at Fiesta Ole on MacArthur Rd. in Whitehall where the food and service were great.
So, that got me thinking. What are the best places to experience Mexican food here in Lehigh Valley?
Starting our countdown at number . . .
5. Is the aforementioned Fiesta Ole in Whitehall. There are a few locations throughout Lehigh Valley, but I pick this location as my favorite. I had their pollo michoacano which was muy bueno.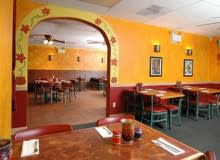 4. Cactus Blue in Bethlehem makes the list at number four. I personally love their chorizo chile relleno. Plus the restaurant is B.Y.O.B. and that always makes us smile.
3. Mexico Lindo tops the list at three. Check out their delicious fajita mix.
This dish satisfies any palate this combination of steak, chicken and shrimp was excellent in my humble opinion.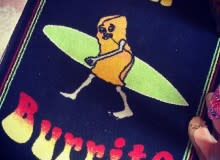 2. I often get to our number two entry, Cali Burrito, for lunch. Go early as this intimate hot spot gets jammed during the noon hour.
Check their web site often for their salsa of the week. My colleagues and I are partial to their pineapple mango salsa.
Topping my list at number one is a new comer to Lehigh Valley, Easton specifically: Mesa Modern Mexican. Mesa, while new, is certainly doing things right. Make sure you try their vegetable guacamole. Plus, their décor is super inviting and parts of it are very authentic, including the masks on the walls. Stop by on Wednesday when they offer half off of bottles of wine.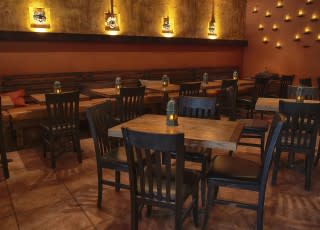 Unfortunately, Amigo Mio in Allentown is closed. They used to offer the best margaritas and food that would compare to any on my top five. Oh well you never know what the future holds. In the meantime these five are great.
Give them a try and tell them Discover Lehigh Valley sent you. Do you agree? Let me know.