We all have those days when the only acceptable way to finish out your afternoon is with a visit to happy hour. But what if you're not sure who has the best deals? There are tons of hidden happy hour gems in Lehigh Valley, and I've taken a quick moment to give you some suggestions for each day so that you can get the most bang for your buck!
Monday: Mesa Modern Mexican in Easton offers up margaritas at $5 per glass or $20 per pitcher (rocks only). Best part about this deal? It's all day- not just during normal happy hour times! So pop over and stay for dinner, their outdoor tables are lovely in the summertime.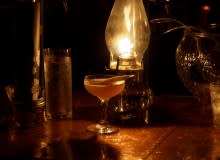 Tuesday: Head on over to The Bookstore Speakeasy in Bethlehem where you'll find $2 off cocktails, beer, and wine from 5-7pm (and also on appetizers, entrees, and desserts!). Have other Tuesday night plans? That's okay, because this offer is valid Tuesday – Saturday.
Wednesday: Looking to try a new setting? Bear Creek Mountain Resort offers $2 off draft beers at The Grille from 5-7pm (another Tuesday-Friday deal). Ladies- also be sure to check out the dates for Wednesday Martinis and Manicures! They fill up quickly, so make your reservations today!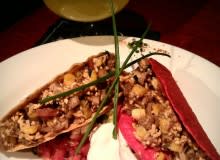 Thursday: This one is not only good for you, but also for a good cause!  You'll find "Therapeutic Thursdays" at Apollo Grill in Bethlehem, featuring the signature martini of the week for $7- trust us, they're all delicious!  Twice a month, they feature a Celebrity Guest Bartender for charity and $1 from each martini sold between 5-7pm will be donated.  Plus, you'll also find $5 glasses of cabernet and chardonnay. It's a win-win for everyone!
Friday: Finish out your week at Cosmopolitan in Allentown, where you'll find great deals on food as well as drinks.  The bar serves up $5 martinis (I'm a big fan of the raspberry and the cherry limeade), $5 glasses of wine, and $3 bottled beers.  Plus, you'll get ½ off the food on the bar menu while you're there! This special runs 4-7pm.
Still not satisfied? Here are a couple bonus options, too.
PJ Whelihan's Pub (both the Allentown & Bethlehem locations) offer great specials each day of the week, my favorite being Mojito Monday- $5 mojitos from 4-6pm.
Porter's Pub in Easton features $2 drafts from 5-7pm Monday through Friday.  They have an excellent selection of craft brews to choose from.
What are your favorite spots for a post-work beverage (or two)?